'Far From The Madding Crowd' Trailer: Carey Mulligan Leads A Lush Thomas Hardy Adaptation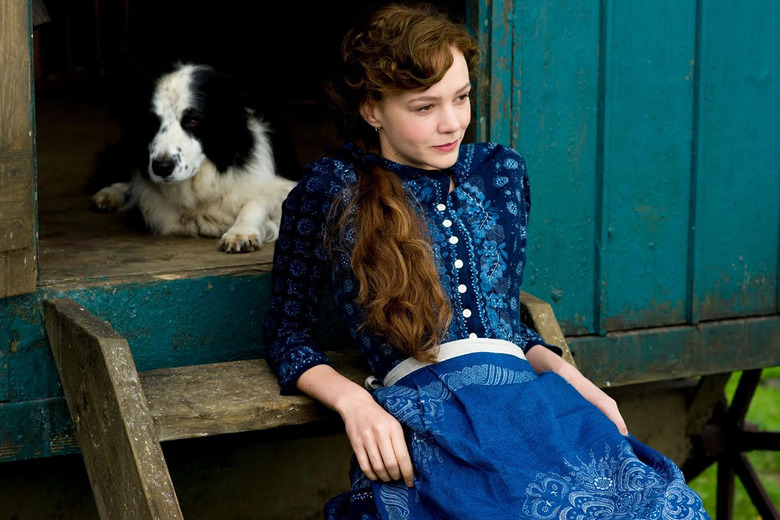 The Thomas Hardy novel Far From the Madding Crowd has been adapted into a lush film by Thomas Vinterberg, who gained international notice as part of Lars von Trier's Dogme 95 crowd and most recently made The Hunt. Carey Mulligan stars as the very independent woman Bathsheba Everdene, while Matthias Schoenaerts, Tom Sturridge, and Michael Sheen play the three very different men who come into her life as suitors. The first Far From the Madding Crowd trailer eschews dialogue in favor of a montage backed with a gorgeous song; the strength of this footage might be enough to entice any lit obsessives, Mulligan fans, and period film devotees.
Far From the Madding Crowd opens in the UK in 2015; we don't have a US date yet. Trailer via Fox Searchlight UK.
Based on the literary classic by Thomas Hardy, FAR FROM THE MADDING CROWD is the story of independent, beautiful and headstrong Bathsheba Everdene (Carey Mulligan), who attracts three very different suitors: Gabriel Oak (Matthias Schoenaerts), a sheep farmer, captivated by her fetching wilfulness; Frank Troy (Tom Sturridge), a handsome and reckless Sergeant; and William Boldwood (Michael Sheen), a prosperous and mature bachelor. This timeless story of Bathsheba's choices and passions explores the nature of relationships and love – as well as the human ability to overcome hardships through resilience and perseverance.