The Best Movie/TV Music Gifts Of 2014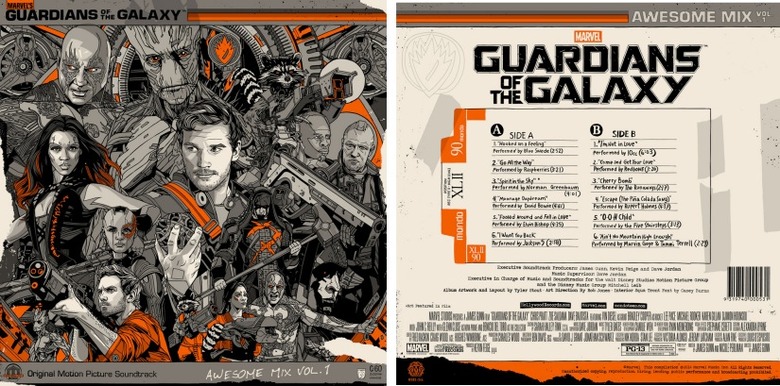 We may receive a commission on purchases made from links.
Welcome to the sixth part of /Film's Ultimate 2014 Film Geek Holiday Gift Guide. We hope we can help you find gifts for your pop culture-loving loved ones and friends (or, maybe even yourself).
This guide includes a ton of cool gifts, including a wide range of books, graphic novels, toys, collectibles, music, movies, games, art and other fun gifts, the majority of which were released this year. I've also tried to include a wide range of prices, from small stocking stuffers to blu-ray box sets to huge expensive collectibles for most of us to drool over. Everything included in the guide is something I either recommend, have been recommended by trusted friends, colleagues and readers, or something that just looks damn cool.
Monday we published the first installment which focused on books, Tuesday we featured the best graphic novels, Wednesday we featured the best toys, collectibles and games, yesterday we posted the best blu-ray sets and screnprints. If you missed either installment you can still access them by clicking the links in the the previous sentence. We'll be posting the final installment on Black Friday. Today we bring you a look at some of the coolest music, wearables and other fun gifts released this year that your pop culture-loving loved ones and friends might enjoy as a gift this Holiday season.
Note: All prices mentioned are rounded to the nearest dollar and were accurate on the week this feature was published.
 Music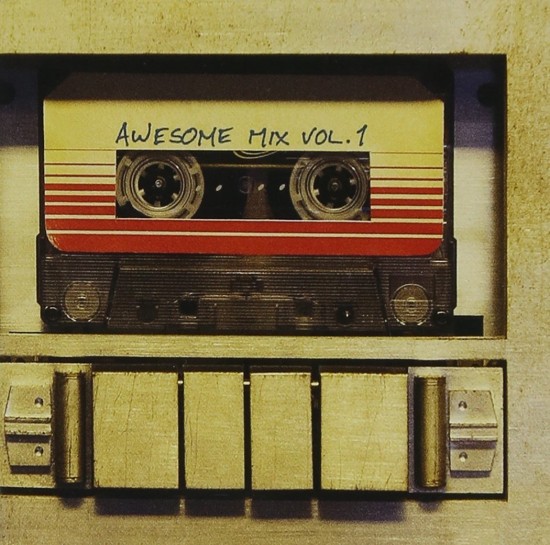 Guardians of the Galaxy: Awesome Mix Vol.1 CD $7: One of the best movie soundtracks in years.
GUARDIANS OF THE GALAXY AWESOME MIX VOL. 1 is the collection of songs featured in the film. Music plays a major role in GUARDIANS OF THE GALAXY as the 1970s songs featured in the film are part of the storyline in a unique way. Explaining how the songs come to play in the story, director James Gunn says, 'One of the main story points in the movie is that Quill has this compilation tape (Awesome Mix #1) that he got from his mother before she died that she made for him. It was of songs that she loved, all songs from the 1970s, and that's the only thing he has left of his mother and that's the only thing he has left of his home on Earth. He uses that as a connection to his past and to the sadness that he feels of having left all that and lost all that.'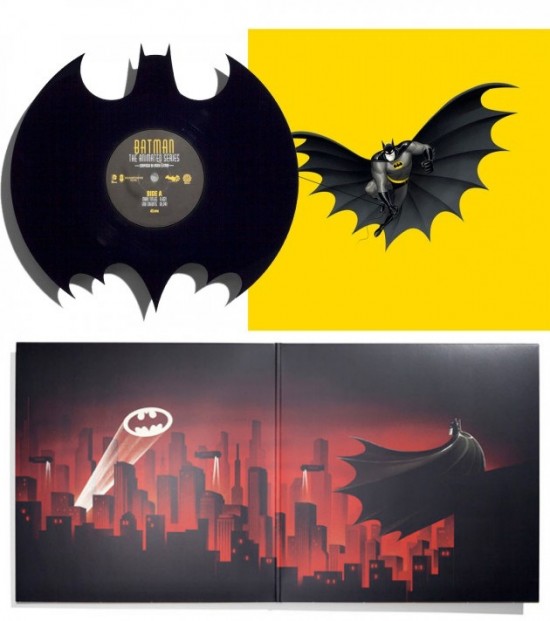 Batman: The Animated Series Die-Cut 12" Single Vinyl From Mondo $25: Note this is a preorder, and the album isnt expected to ship until early 2015.
Batman: The Animated Series Die-Cut 12" Single featuring Main Titles & End Credits from the television show, housed in an incredible gatefold jacket designed by Phantom City Creative, and pressed on Black and Black with Gray Splatter vinyl.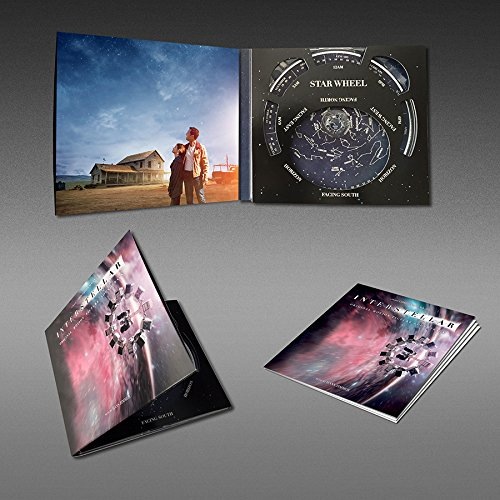 Interstellar: Original Motion Picture Soundtrack By Hans Zimmer $10: Zimmer's most original score in years:
Interstellar pairs the creative forces of Hans Zimmer and esteemed director Christopher Nolan, who collaborated previously on The Dark Knight film trilogy and Inception. Chris wanted us to push the limits, offers Zimmer. Every conversation was about pushing boundaries and exploring new territories. This movie virtually dictates that you put everything on the line and keep the laboratory doors wide open and experiment to the very end. It tested our limits: the limits of what musicians are capable of, the limits of what could be recorded, the limits of everyone's stamina, commitment and invention, and I think we got it. I believe that Hans score for Interstellar has the tightest bond between music and image that we've yet achieved, Nolan reflected. And we're excited for people to be able to revisit the soundtrack once they ve had the chance to experience the music in the film itself. The CD comes packaged in a Star Wheel Constellation Digipak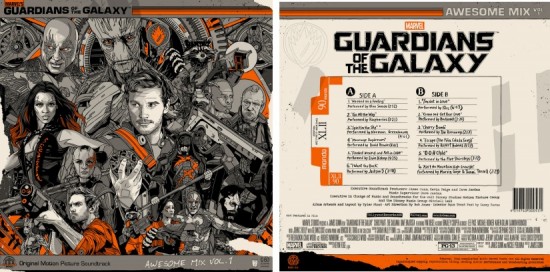 Guardians of the Galaxy Soundtrack on Vinyl From Mondo $50: Note that this is a preorder and the LP isn't expected until early 2015. The art on this one from Tyler Stout is awesome and each one comes with a random  screen printed handbill of one of the characters from the film, making it super collectible.
This limited edition, deluxe release of Guardians Of The Galaxy: Awesome Mix Volume 1 is pressed on 180 gram Purple Infinity Stone colored vinyl, and housed in a screen printed single sleeve jacket. Each album contains one of nine randomly inserted screen printed handbills. All artwork by Tyler Stout. Screen printing by D&L Screen Printing.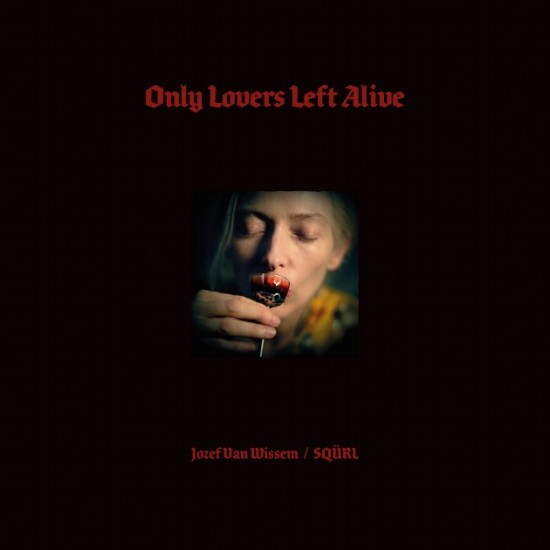 Only Lovers Left Alive (Original Motion Picture Soundtrack) by Jozef Van Wissem / SQÜRL $9 on MP3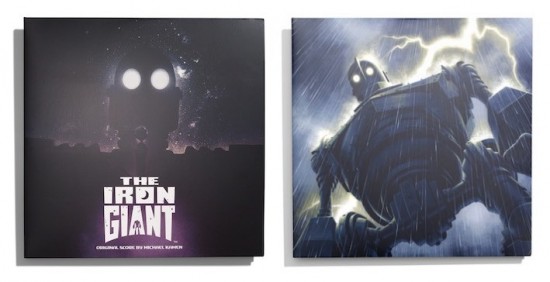 The Iron Giant Vinyl $??: This will go on sale on Black Friday:
The Iron Giant Original Motion Picture Soundtrack by Michael Kamen on vinyl for the very first time with two incredible package designs from artists Jason Edmiston and Jay Shaw. 2XLP, remastered for vinyl by James Plotkin. Cut at 45RPM for best possible sound quality. Version A – Featuring brand new, hand painted artwork by Jason Edmiston. Pressed on 180 gram black and randomly inserted steel grey vinyl. Version B – Artwork and package design by Jay Shaw. Pressed on 180 gram vinyl and housed in a metal embossed slip case.  The online sale for both versions begins on Black Friday (11/28).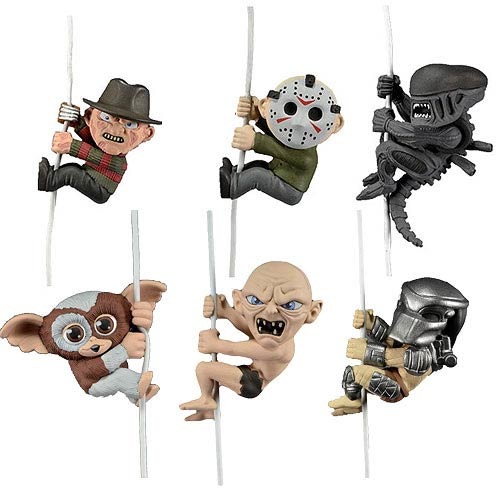 Headphone scalers mini figures $10 each
Hang 'em from your cords and cables! Shipping to retailers this week, it's our newest line of collectible figures – but these don't go on your shelf! Scalers attach to a stunning variety of cords and cables for a new, fun way to accessorize electronics.
Whiplash Soundtrack $10:
Original Score & Big Band Songs by Justin Hurwitz / Original Big Band Competition Pieces by Tim Simonec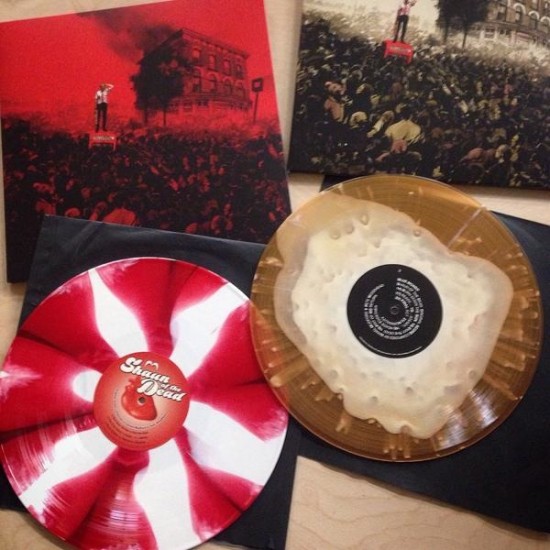 Shaun of the Dead Original Score LP Version A $25: First time this score has been officially released and amazing art by Jock!
Edgar Wright's Rom-Com-Zom turned 10 Years old in September, and we are proud to celebrate this important milestone with a milestone of our own: we have pressed the complete score for SHAUN OF THE DEAD – never before released in ANY format – on gorgeous 180 Gram Vinyl. Featuring liner notes by director Edgar Wright, and composers Daniel Mudford & Pete Woodhead.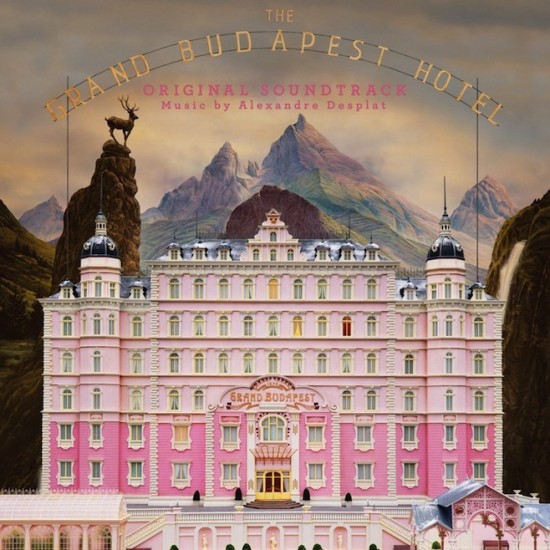 The Grand Budapest Hotel Soundtrack by Alexandre Desplat $10
The Grand Budapest Hotel (Original Soundtrack), the musical accompaniment to Wes Anderson's latest film, features music from Academy Award®-nominated composer Alexandre Desplat and performances by the Osipov State Russian Folk Orchestra. To help create the film's musical character, the team chose a combination of Desplat's original compositions, traditional Russian folk songs and an exquisite Vivaldi piece to set the scene for a chase through the snowy tundra in this gripping tale of intrigue.
Walt Disney Records The Legacy Collection: Mary Poppins $22:
Walt Disney Records The Legacy Collection: Mary Poppins provides a musical experience like no other. This beautiful book-bound three-disc collectible set features the enchanting music from the film, Mary Poppins Lost chords and excerpts from the P.L. Travers Story Meetings with Don DaGradi and The Sherman Brothers. Plus, this piece includes newly illustrated artwork by Lorelay Bove. Walt Disney Records The Legacy Collection: Mary Poppins is a musical piece of art that every music collector should own and enjoy.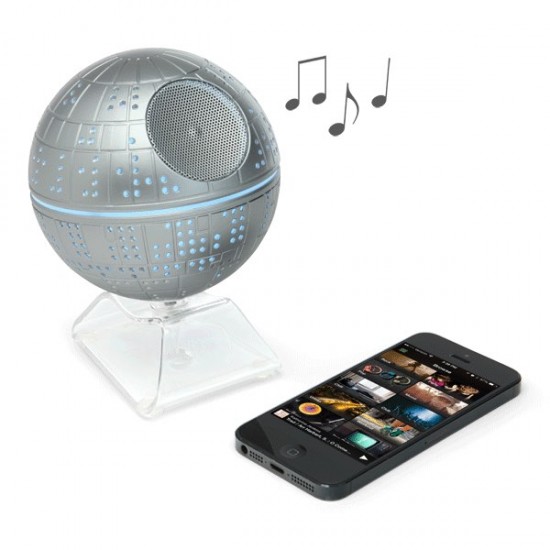 Death Star Bluetooth Speaker $60
Meet the iHome Death Star Bluetooth Speaker. When you're not using it, it's a lovely c. 4 1/2" diameter Death Star on an acrylic stand. When you are using it, it's a wireless speaker with one-touch connectivity to your Bluetooth device. Oh, and did we mention it also lights up? Yup. It can also play music from devices with a standard 3.5mm audio out jack (if it has a standard headphone jack, you're good). Unfortunately, the model we got does not include Concave Dish Composite Beam Superlaser, but you know, them's the breaks. Note: Lithium batteries can explode if disassembled, shorted, recharged, exposed to water, fire, or high temperatures, or if somebody drops a bomb into the thermal exhaust port.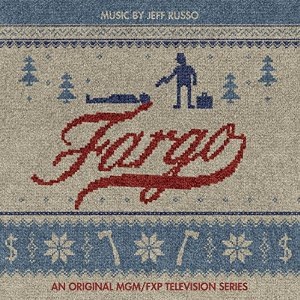 Fargo (Original Television Soundtrack) CD $10: One of the best television scores this year.
The Lion King: The Legacy Collection CD $15
Walt Disney Records' newly created line of collectible CDs, Walt Disney Records The Legacy Collection, will celebrate the anniversaries of Disney's most cherished and classic properties that have been enchanting audiences for generations. Through 2015, Walt Disney Records will celebrate 12 anniversaries including 'Pinocchio' (75th), 'Fantasia' (75th), 'Cinderella' (65th), 'Lady and the Tramp' (60th), 'Sleeping Beauty' (55th), 'Mary Poppins' (50th), 'The Lion King' (20th) and 'Toy Story' (20th), among others.  To honor these musical landmarks, Walt Disney Records The Legacy Collection will feature the beloved original soundtracks, plus valuable documentary content that tells the story behind the music. Each album will feature newly created artwork from Lorelay Bove, a visual development artist at Walt Disney Animation Studios ('Tangled,' 'Winnie the Pooh,' 'Wreck-It Ralph'). The illustrations, inspired by the original properties, will celebrate Disney's rich heritage and create a unified look for the entire collection. The first release in the series is The Lion King, a two-disc set bound in high quality packaging featuring the original motion picture soundtrack, 30 minutes of previously unreleased score, plus liner notes by Don Hahn (producer) and Oscar-winning composer Hans Zimmer.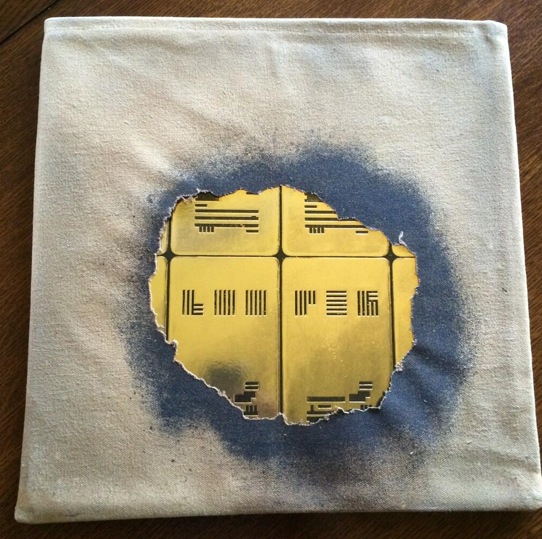 Looper (Original Motion Picture Soundtrack) By Nathan Johnson On Vinyl from Mondo $60
Packaging design by Jay Shaw. Limited edition 2xLP in deluxe gatefold jacket pressed on 180 gram vinyl. Housed in a hand-embellished canvas bag. Featuring Liner Notes by Nathan Johnson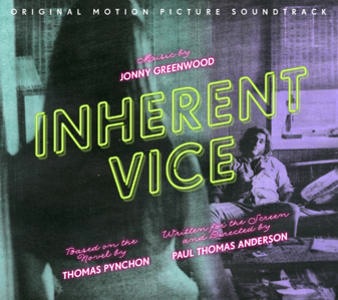 Inherent Vice (Original Motion Picture Soundtrack) $19
Nonesuch will release Jonny Greenwood's soundtrack to Paul Thomas Anderson's new film, Inherent Vice, December 15, with the vinyl to follow March 3. An adaptation of the Thomas Pynchon novel, Inherent Vice, in theaters starting December 12, is set in the tail end of the psychedelic '60s and stars Joaquin Phoenix, Josh Brolin, and Owen Wilson. The soundtrack features nine compositions by Greenwood, an unreleased Radiohead tune performed by members of Supergrass, plus other recordings from the movie's era. Additional performers include The Royal Philharmonic Orchestra, Neil Young, Can, and The Marketts, among others.
Walt Disney Records The Legacy Collection: The Little Mermaid $15
Walt Disney Records The Legacy Collection: The Little Mermaid takes you on a musical voyage you will never forget. This beautiful book-bound two disc collectible set features the award winning music from the film, never before released demos and working tapes from Howard Ashman and Alan Menken and more. Exclusively illustrated by the talented Lorelay Bove, Walt Disney Records The Legacy Collection is a musical masterpiece every fan will enjoy.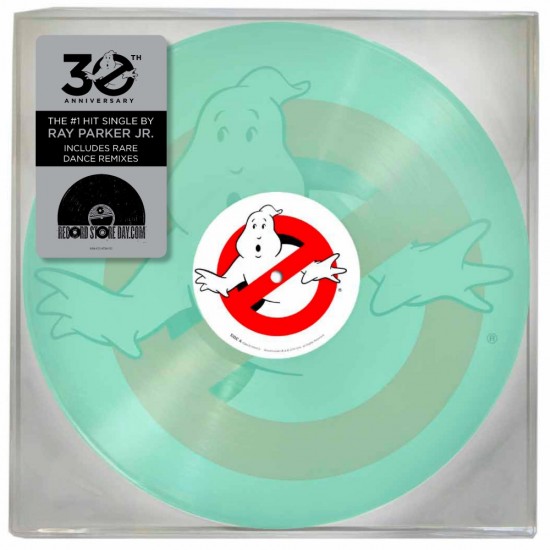 Ghostbusters Special Limited Edition Vinyl $50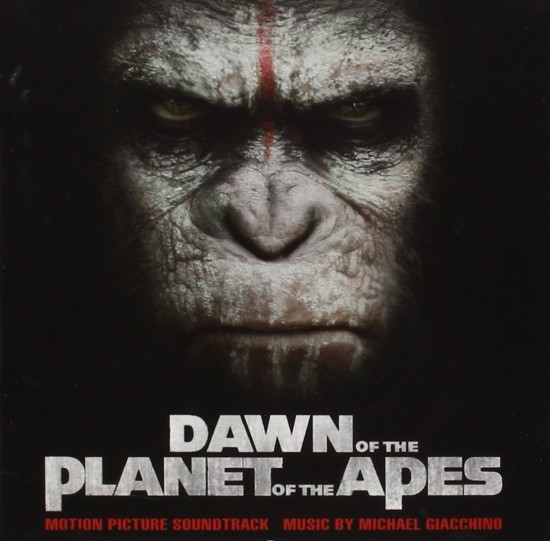 Dawn of the Planet of the Apes Soundtrack CD by Michael Giacchino $12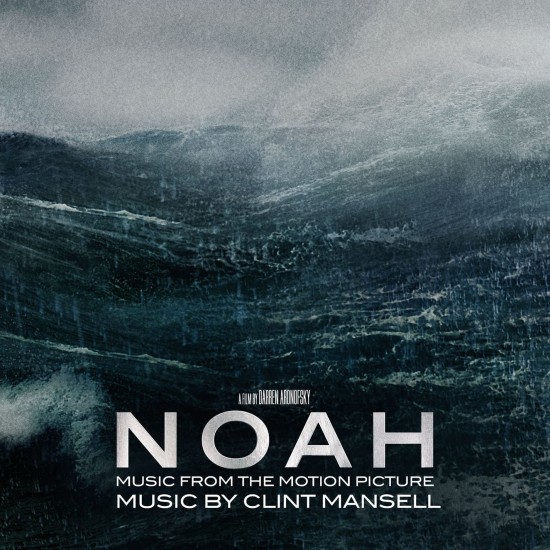 Noah: Music From the Motion Picture by Clint Mansell on CD $12
Noah is the first English speaking film by Park Chan-Wook, the director of Oldboy. The film is very musical with a score from Clint Mansell (Milan s second record with Clint: he is the composer of Requiem for A Dream, Pi, The Fountain, Black Swan), an original piano piece by composer Philip Glass and "Becomes The Color, " the original credit song by Emily Wells.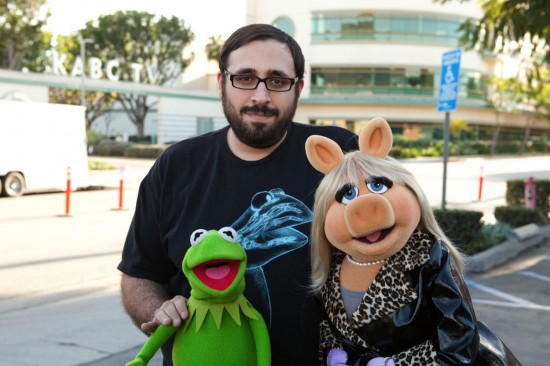 Thanks for reading the sixth installment of our Holiday Gift Guide, the final two installments will hit later today. I spent a lot of time curating this list and am very grateful you made it this far and found it useful! If you're feeling extra generous this Holiday season, you can send me a gift off of my Amazon Holiday Wishlist. Thanks again and Happy Holidays!
Check Out The Other Parts of /Film's Ultimate Film Geek Holiday Gift Guide 2014: