Fox Orders New 'Global Frequency' TV Pilot Based On Warren Ellis Comic Series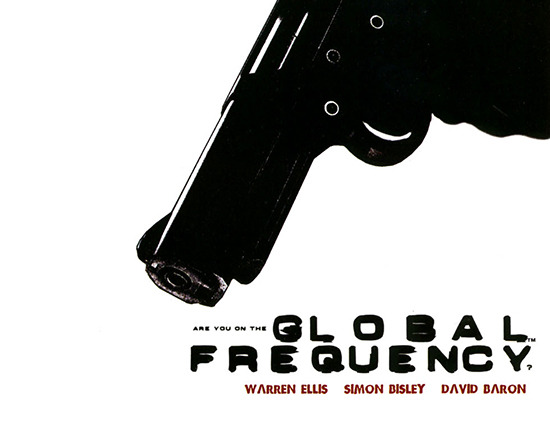 The Warren Ellis-penned comic book series Global Frequency is getting its third shot at television. A decade ago, The WB tried to set a Global Frequency TV series in motion, shooting a pilot based on the comic about an organization that attempts to protect the world from the influence of covert government actions. But the show didn't get picked up, and the pilot, which starred Michelle Forbes and Josh Hopkins, disappeared into the aether, destined to be shared illegally for years to come. The CW tried again with a new pilot script a few years later, but that one didn't even shoot.
Now, Fox has ordered a pilot for a new Global Frequency TV series, with Jerry Bruckheimer exec producing and Farscape and Defiance creator Rockne S. O'Bannon writing.
Deadline reports the news on the new effort, saying "The show will chronicle the workings of The Global Frequency, a privately funded crime-fighting operation that uses worldwide crowd-sourcing to solve crimes the police cannot."
One problem with creating a show based on the comic is that the original incarnation of Global Frequency was a 12-issue set of independent stories, with no characters in common outside the intelligence agent who uses the code-name Miranda Zero as she coordinates the global frequency group, and Aleph, the young woman who is the groups dispatcher.
Other agents in the organization are unknown to one another and as anonymous as possible, making the creation of a series with a regular cast somewhat difficult. We don't know what approach will be taken here.