Jason Reitman To Direct Bank Heist Movie Written By Nick Hornby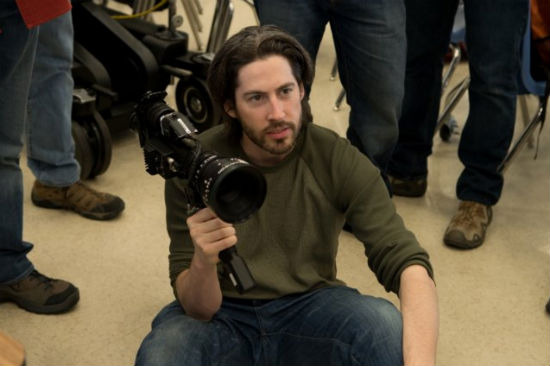 As it stands, Jason Reitman's career can be divided into two phases: Fox Searchlight and Paramount. His first two movies, Thank You For Smoking and Juno, were released by Fox Searchlight and the four since have all been at Paramount. For an upcoming project, the director of Up in the Air will transition back to the studio were it all started.
Reitman is now attached to a film called I Would Only Rob Banks for My Family, based on a magazine article about a seemingly normal Texas family who robs banks together. It'll be adapted by High Fidelity author Nick Hornby and produced by Jason Reitman's father, Ivan Reitman. Read more about the new Jason Reitman movie below.
The Hollywood Reporter broke the news of I Would Only Rob Banks for My Family. You can read the full Texas Monthly story at that link. Spoilers, obviously.
According to the piece, it's unclear if I Would Only Rob Banks for My Family would be Reitman's next film. It might be but considering it doesn't sound like Hornby has even started the script yet, it's certainly possible he could fit in another project before this. He was attached to another novel, The Possibilities, earlier this year and is working on the Hulu show, Casual, as well.
Either way, the return to Fox Searchlight feels like a symbolic shift for Reitman. After moving to Paramount with Up in the Air and Young Adult, the former of which was Oscar-nominated, his last two films seemingly fell between the cracks at the huge company. Labor Day and Men, Women and Children may not have had the mass appear of Up in the Air, but they certainly deserved better than the push they got. I had to actively seek out each film to see them, which isn't the case with most movie released by a major distributor. Both movies, though, definitely had a smaller feel to them so it's good news Reitman is going back to the smaller company. Still, it's curious that he's doing it with an idea that sounds like the most commercial of his entire career.
What do you think of this new Jason Reitman movie, written by Nick Hornby?