Big Hero 6 Concept Art Reveals Very Different Bay-Max Design And Villain Ideas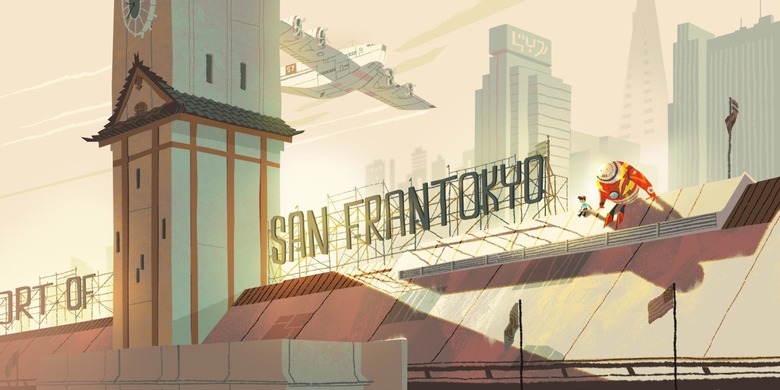 We may receive a commission on purchases made from links.
We've previously shown you the original Big Hero 6 designs from the 1998, sketches which were made for the development of the original comic book that spawned the Disney animated movie. Today I wanted to share some of the early concept art for the Big Hero 6 animated movie created by Kevin Dart, an artist whose style I absolutely love. You may recognize his name as we've posted some of his art on the site in the past, and also we premiered his exclusive Interstellar poster which was available at the IMAX Friday screenings. Dart has posted some of his work on the film online, and the paintings include some development work on the San Francisco/Tokyo mash-up world of San Frantokyo, as well as early concepts of a very different looking Bay-max design more in line with the original character design sketches than the comic book source material. He also did designs for Big Hero 6 villains that didn't end up making the final film. Hit the jump to check out the Kevin Dart Big Hero 6 concept art.
Kevin Dart Big Hero 6 Concept Art
Here are some of Kevin Dart's San Frantokyo concept designs, which also give you a look at early concepts of Bay-max. Dart notes on his website that "always wanted Baymax to be simple and round and cute which was a big departure from the Baymax in the comic books", which you can see from these first concepts of Hiro and Baymax exploring the city together. Dart was very happy with the final design we see in the film: "I really like the direction they went in for the final design!"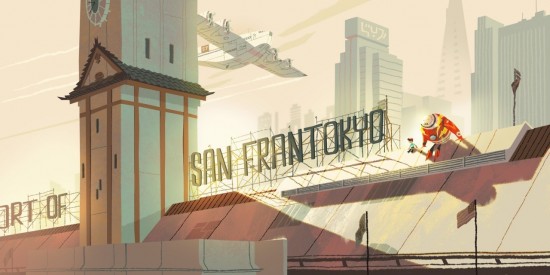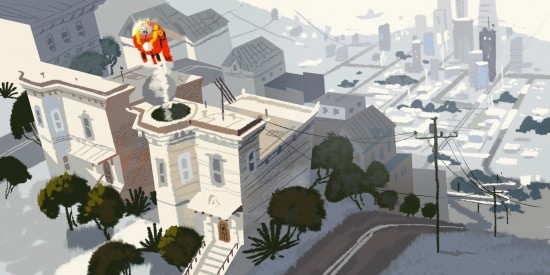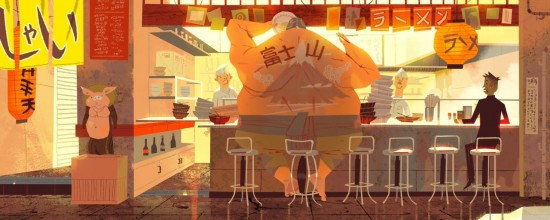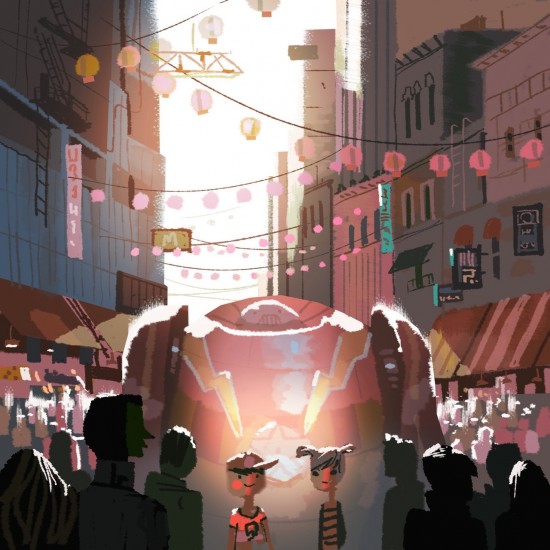 Kevin Dart also did some early work on some designs for Big Hero 6 villain ideas that didn't make the final story:
I got to play around with a lot of different villain ideas while I was on the movie. At one point we were envisioning a Warriors-esque city filled with all these different gangs of very specific thugs, like the Kamikaze girls from my earlier post. I also did some early exploration on this Kabuki-mask guy who ended up sort of becoming the main villain. I think I like the airplane guys the most.
Here are some of those designs: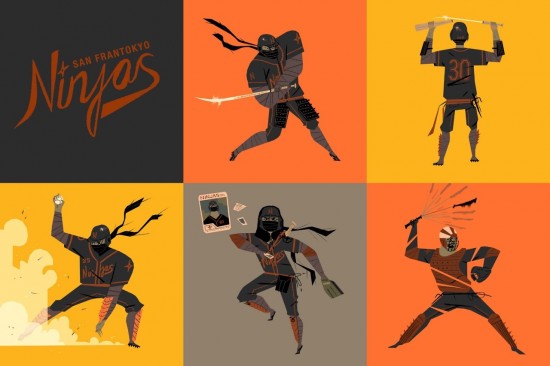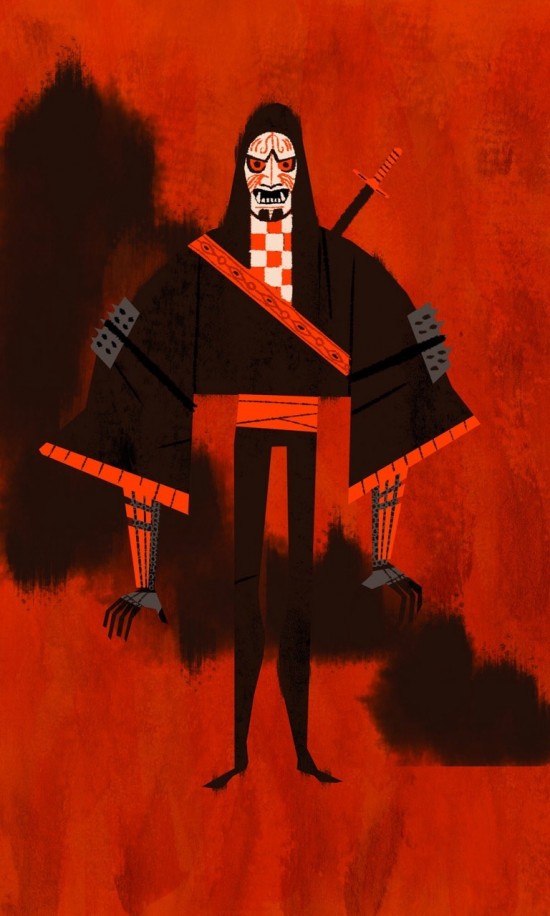 I love Dart's design work so much, I wish Disney would release some of the San Frantokyo paintings as art prints. See more of Kevin Dart's work, which includes an exploration of robots he did for the film, on his Tumblr. Some of these illustrations are probably featured in The Art of Big Hero 6 book, which is available now.