Christopher Nolan Curating An 'Interstellar' Inspired Short Film Project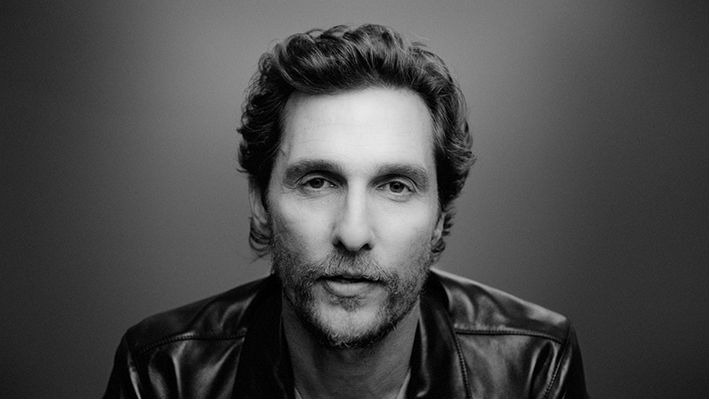 The tagline for Christopher Nolan's Interstellar is "Mankind was born on Earth. It was never meant to die here." In all the discussions about the film post release, that idea has kind of been left in the dust (pun intended). The environmental issues in the film have been overshadowed by the science of the space sequences, and the sound in the theater. Hoping to focus attention back on that aspect of the film, Nolan and his team are doing a project to celebrate the planet we live on.
Nolan and his actors are asking fans, filmmakers and everyone in between to participate in a time capsule project. An Interstellar documentary, if you will, that will result in a film that showcases "memorable and inspiring moments of today to give future generations a way to remember where they came from." David Brodie and Angus Wall are producing the film with Nolan curating the entries.
Below, watch a video pitch from the cast of Interstellar and read more information about the project.
Here's the video explaining the project, featuring Jessica Chastain, Anne Hathaway and Matthew McConaughey:
And here's the press release with links to how you can participate:
Inspired by the new film Interstellar, Paramount Pictures and Google Play will develop a time capsule short film documentary capturing our most precious moments of life on earth.
From cave paintings and hieroglyphics, to folk tales and film, mankind has always passed along stories to preserve the past, and in that tradition, the time capsule project asks this generation to take its turn by submitting the memorable and inspiring moments of today to give future generations a way to remember where they came from. Submissions will be selected to then be part of a short film made and produced by award-winning filmmakers David Brodie (The Witness, Survivors) and Angus Wall (The Girl with the Dragon Tattoo, The Social Network) and curated by Christopher Nolan.
Whether it's a favorite photo, a music performance, a diary entry or a dance, this effort calls upon the public to submit videos, photos, sounds, poetry and artwork that best represent mankind's time on Earth. To learn more about the project, check out this video from Interstellar stars Matthew McConaughey, Anne Hathaway and Jessica Chastain at interstellar.withgoogle.com/timecapsule. Memories can also be submitted on this page through December 15, 2014.
The time capsule effort is part of Google's collaboration with Paramount Pictures for the first-ever partnership with a film that features initiatives delivered across Google platforms, including Google Play, Google for Education, Google+ and YouTube. Together, the companies are helping moviegoers connect to the film through immersive experiences, exclusive content and detailed information on how to see the film, find showtimes and purchase tickets.
Interstellar stars Matthew McConaughey, Anne Hathaway, Jessica Chastain, Bill Irwin, Ellen Burstyn, John Lithgow and Michael Caine. With time on Earth coming to an end, a team of explorers undertakes the most important mission in human history: traveling beyond this galaxy to discover whether mankind has a future among the stars. Directed by Christopher Nolan, written by Jonathan Nolan and Christopher Nolan, and produced by Emma Thomas, Christopher Nolan and Lynda Obst. Interstellar opened in theaters nationwide on November 7, 2014.
For more information, please visit interstellar.withgoogle.com.