See Patrick Stewart As A Skinhead Scumbag In 'Green Room'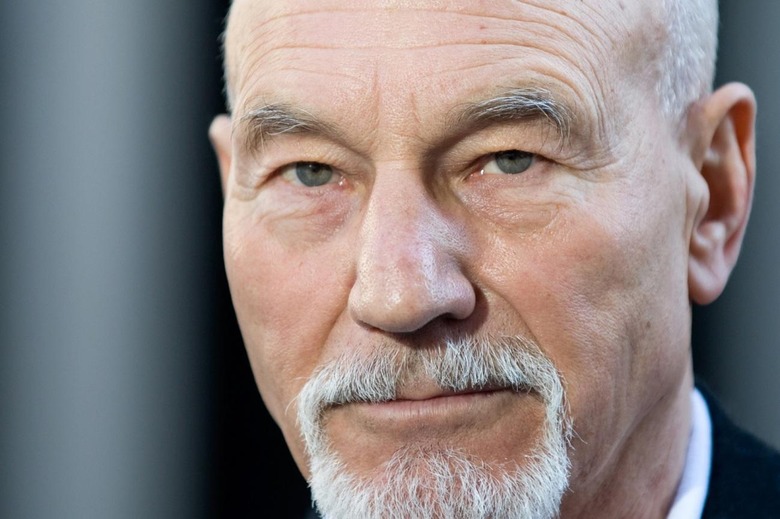 Jeremy Saulnier, the cinematographer-turned-director, got our attention in a big way with Blue Ruin. (That thriller is on our list of 50 great films you should see in 2014.) Now he's making his second feature as a director. The movie, Green Room, features Patrick Stewart as a white supremacist scumbag who leads a gang that ends up in conflict with a punk band that witnesses one of the gang's violent acts.
(Seriously, this movie sounds like a deep-sleep dream hatched after a night pounding boilermakers and reading a vintage issue of Maximum RocknRoll. I can't wait.)
The first image of skinhead Patrick Stewart and his Green Room gang is out now; see it below.
First look at me as a very bad guy in Jeremy Saulnier's @greenroomfilm to be released by @BroadGreen next year. pic.twitter.com/10TNjUmmNW

— Patrick Stewart (@SirPatStew) November 20, 2014
Here's a high-res version of the image.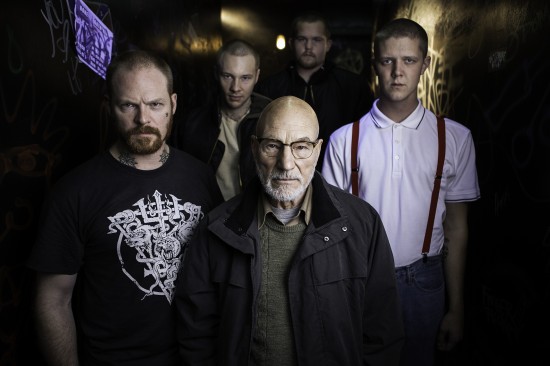 Here's the press release, which offers more details on the film:
In the crime thriller GREEN ROOM, a young punk rock band find themselves trapped in a secluded venue after stumbling upon a horrific act of violence, fighting for their lives against a gang of white power skinheads intent on eliminating all witnesses.
Patrick Stewart plays Darcy Banker, the unflinching and industrial leader of a ferocious white supremacist fiefdom based in the Pacific Northwest.  Rounding out the cast is Anton Yelchin, Imogen Poots, Alia Shawkat, Joe Cole, Callum Turner, Mark Webber, Kai Lennox, Eric Edelstein and Saulnier's BLUE RUIN star Macon Blair.
BGP is producing and financing the film and plans to release the movie in 2015.  The film is written by Jeremy Saulnier (BLUE RUIN), who will also direct.  Anish Savjani and Neil Kopp of filmscience will produce the film along with BGP's Victor Moyers.  Gabriel and Daniel Hammond of Broad Green Pictures and Vincent Savino of filmscience will be executive producing the project.