Mike Nichols, Director Of 'The Graduate', Has Died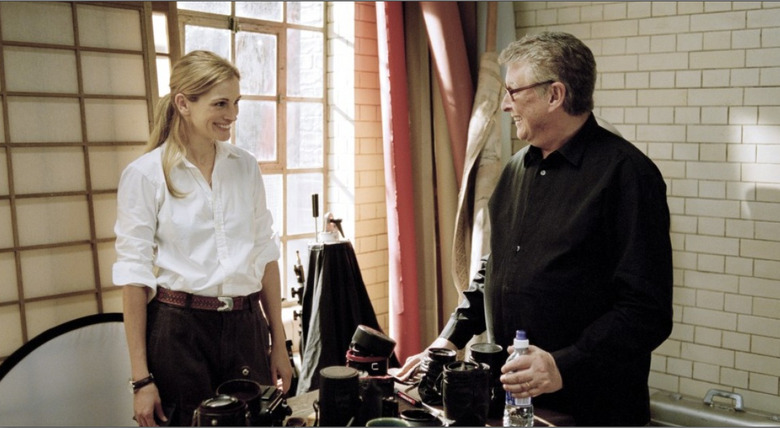 Mike Nichols, the award-winning director of films such as The Graduate, Who's Afraid of Virginia Woolf?, and Working Girl, has died. No cause of death has been given. He was 83. He is survived by his wife, ABC News Anchor Diane Sawyer, as well as three children and four grandchildren.
He earned his first Tony in 1964 for the Broadway production of Neil Simon's Barefoot in the Park, and followed it up in 1965 with another Tony for The Odd Couple. His work got the attention of Hollywood, and in 1966 he made his film directing debut with Who's Afraid of Virginia Woolf? The film was a massive success, earning 5 Oscars and another 8 nominations.
His next movie was The Graduate, which won him the Academy Award for Best Director. Since then, he's helmed another 16 films including Working Girl, The Birdcage, Closer, and lastly Charlie Wilson's War. He also directed the HBO miniseries Angels in America, which got him the Emmy. Nichols was one of the very few to win the EGOT — an Emmy, a Grammy, an Oscar, and a Tony.
Throughout, Nichols remained involved in theater as well, racking up still more Tonys for Annie, Spamalot, and the 2012 production of Death of a Salesman starring Philip Seymour Hoffman and Andrew Garfield. His last theatrical production was Betrayal starring Daniel Craig and Rachel Weisz.
Nichols had lately been involved in a new HBO adaptation of Terrence McNally's play Master Class, about opera legend Maria Callas. The project would have reunited him with Meryl Streep. As of last year, he was also considering teaming with J.J. Abrams for a new movie called One Last Thing Before I Go.