Melissa McCarthy To Play Tinker Bell For Shawn Levy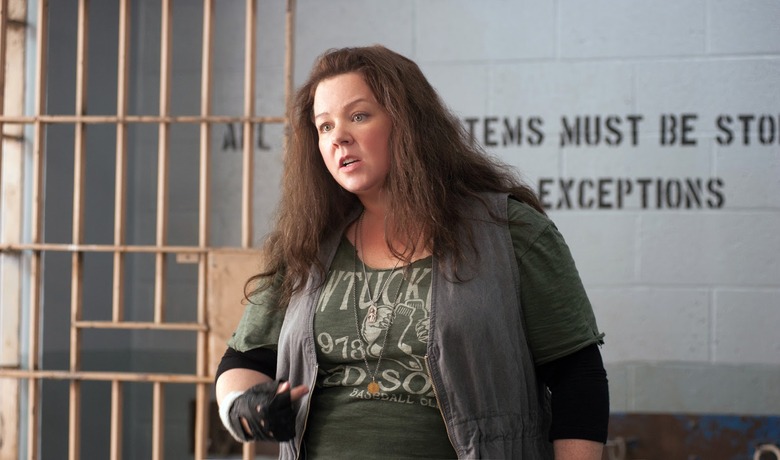 Melissa McCarthy has a knack for playing big personalities, but one of her next roles will be very very small. She's set to play the fairy Tinker Bell in an untitled new movie directed by Shawn Levy, described as a comedy adventure that'll bring a new spin to the classic Peter Pan tale. Hit the jump for more details on the Melissa McCarthy Tinker Bell project. Deadline reported on the Melissa McCarthy Tinker Bell movie. Levy came up with the idea and developed it with McCarthy. Both Levy and McCarthy will produce. The script will be penned by Nicholas Stoller, writer of The Muppets, Muppets Most Wanted, and Sex Tape and director of Forgetting Sarah Marshall and Neighbors.
Both McCarthy and Levy are Fox favorites. Levy's done the Night at the Museum movies, The Internship, and Date Night for the studio, while McCarthy has starred in The Heat and the upcoming Paul Feig comedy Spy for them.
When the Tinker Bell movie will get going is unclear. Levy just finished up his latest film, Night at the Museum: Secret of the Tomb, and has yet to choose his next one. His to-do list is already getting long. Just in the past few weeks he's attached himself to the video game adaptation Minecraft and the Ali Baba retelling 40 Thieves.
McCarthy's involvement should help make Tinker Bell a priority. Since her breakout in Bridesmaids she's proven to be a major box office draw. Identity Thief and Tammy did big business at the box office despite poor reviews. The Heat fared even better, with stronger reviews. Her most recent, the Bill Murray vehicle St. Vincent, wasn't a smash, but did reasonably well for an indie.
Then again, McCarthy is pretty busy too. Since wrapping Spy, she has been getting the ball rolling on Michelle Darnell, a comedy she wrote with her husband Ben Falcone. Stoller, meanwhile, has been working on the animated children's adventure Captain Underpants.