Sony Drops Aaron Sorkin's Steve Jobs Movie [Updated]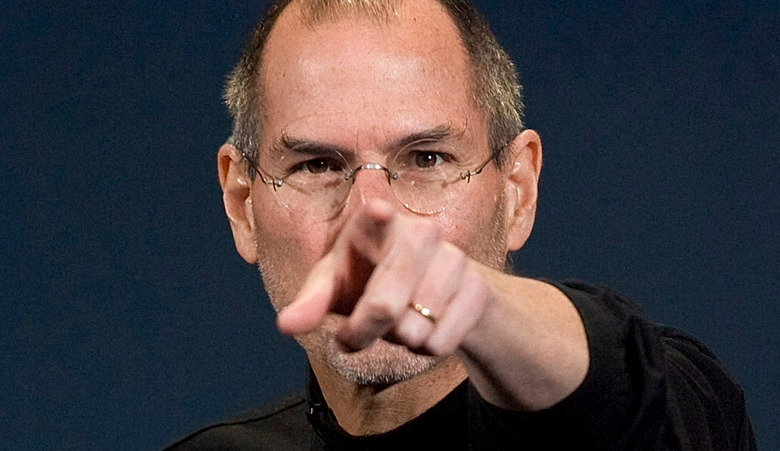 Sony has dropped the Steve Jobs movie that Danny Boyle has been preparing to direct. This is surprising development for Aaron Sorkin's Steve Jobs script, even given the lengthy and public casting process associated with it. The film was taking some time to come together, but Sorkin's script is said to be unusual and demanding, and we would not have guessed this would go down like this. All is not lost for the script, however, as Universal is reportedly making moves to pick it up.
We don't have any details on the particulars of Sony deciding not to make the film, but expect those to emerge within days, if not hours. Deadline reports that Universal is very interested in the film, and that whatever momentum it has going at this point might be preserved if the studio makes a deal for the script.
Update: Deadline now says the Universal deal is all but greenlit, and that we could hear news of a deal by tomorrow.
That said, we don't know about any of the talent associations beyond that. Sorkin's script, based on Walter Isaacson's biography of Jobs and focused on three particular product launches from the Apple co-founder's career, is the core of the movie. (It also features some potentially new material not covered by Isaacson, thanks to participation with Jobs' daughter.)
Will Danny Boyle still direct? Probably, yes. Will Michael Fassbender commit to the film, and who will star in other key roles? These later questions are all open for now. (Boys Kit of THR has tweeted that producers had just offered a role to Scarlett Johansson — perhaps Jobs' daughter?)
THR reports that one partner in the Sony version of the project was Megan Ellison's Annapurna Productions, and that the company had pulled out recently. Precisely how important that is as a contributing factor in Sony's decision remains to be seen.