Rumor: 'Highlander' Reboot Producers Want Tom Cruise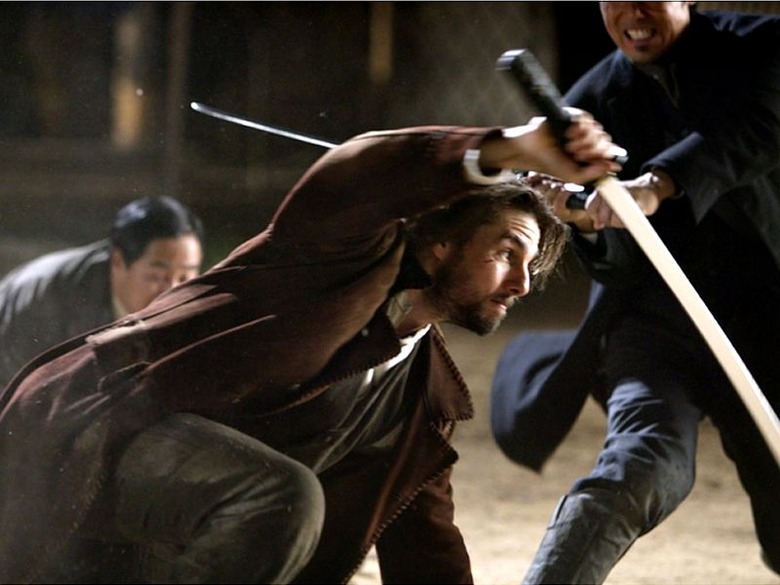 "There can be only one (sexiest man alive)!" There is going to be a Highlander reboot, and the producers reportedly want Tom Cruise to be in the film. But he wouldn't be the hero who learns that his own strange birthright automatically enrolled him in a violent game amongst immortals competing for the ultimate price. No, Cruise is being eyed for the revamped version of Sean Connery's original role. So his part would be of the wise and experienced mentor/swordsman who helps the Highlander come to terms with his life and immortality. Get a few more very cautious details of the possible Tom Cruise Highlander deal below.
The Wrap reports the interest in Cruise, saying that his reps returned queries with notes that he's been offered the gig, but that the star is "far from talks" and that "he is offered tons of projects." (Probably room for a "show me the money!" line here.)
Similarly, anonymous sources inside the film's camp said there are no current talks, but did not deny their interest in Cruise. (I imagine the lack of denial coming in the form of a silent eye-roll; of course they want Cruise. That's what it's like to be Tom Cruise.)
So at this point this is really just an idea. On the surface, though, it's a pretty nifty idea. Cruise has been going strong in sci-fi type pictures over the past couple years, and based on the original Connery template there's a role here that is romantic, strong, and earns crazy audience sympathy. In the best-case scenario, it would be great for Summit and the film, and also potentially good to Cruise.
While Justin Lin was once attached to direct, he's now in an exec producer role while VFX supervisor Cedric Nicolas-Troyan (Snow White and the Huntsman) will direct. Of course, if Cruise was enticed onto the film, that directorial assignment might change very quickly. Art Marcum and Matt Holloway scripted based on a Melissa Rosenberg draft; Neal H. Moritz is producing with Peter Davis.