'The Woman In Black 2 : Angel Of Death' Trailer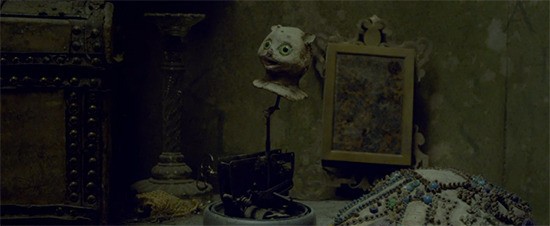 The Woman in Black was something of a surprise success — the old-school supernatural thriller had the advantage of surprise, and of Daniel Radcliffe in one of his first post-Potter roles. Radcliffe and the surprise factor are not a part of the sequel, but there's still a serious creep factor in The Woman in Black 2: Angel of Death, as a bus full of kids fleeing the Blitz in London arrive at the supernaturally dangerous Eel Marsh House. (And the film is called Angel of Death, which should be enough to generate some interest.) Check out the full-length Woman in Black 2 trailer below. This is a much different trailer compared to the one we saw last month. It is more focused and much more compact — it's one of my new favorite one-minute edits.
The Woman in Black 2: Angel of Death opens on January 2, 2015. Trailer via Fandango.
During the London bombings of World War II, school teachers Eve Parkins (Phoebe Fox) and Jean Hogg (Helen McCrory) lead a group of children in evacuation to Crythin Gifford, a remote village outside of the city. When the group takes up residence at the Eel Marsh House, 40 years after Arthur Kipps (Daniel Radcliffe) investigated the first haunting, Eve soon realizes they are not alone. The longer they stay in the house, the more the awful past of the residence unravels itself and the evil spirit that lurks around them threatens the well-being of the children. With the help of a pilot (Jeremy Irvine), Eve does all that she can to protect the children and discover the truth behind the Woman in Black.