Zach Braff To Direct 'Going In Style' Remake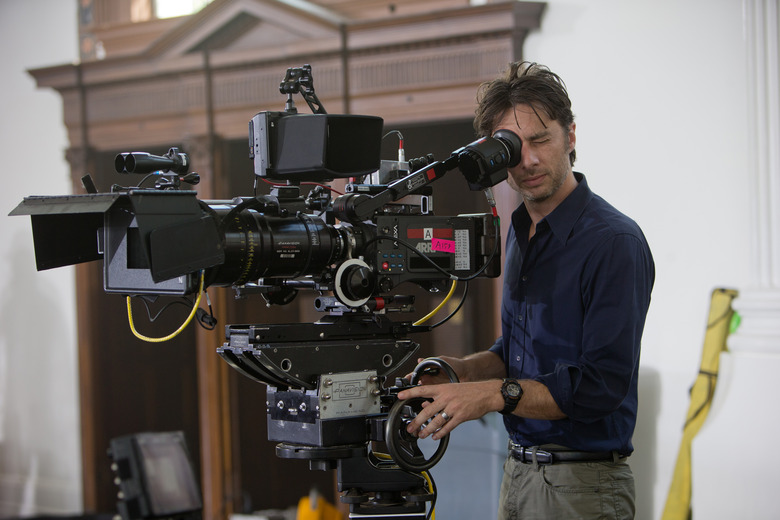 It took Zach Braff ten years to get from his first directing effort to his second, and even then he had to turn to Kickstarter for funding. But it looks like he won't be waiting quite so long to make his third. And he won't need crowdfunding to get this one going, either.
Braff has entered talks with New line to direct Going in Style, a remake of the 1979 caper starring George Burns, Art Carney, and Lee Strasberg. Hit the jump for more details on the Zach Braff Going in Style remake.
Deadline reported the news. Going in Style has been in development for a couple of years already with Ted Melfi (St. Vincent) writing the script. As of 2013 Melfi was also in talks to direct but that obviously isn't the case anymore. Donald De Line (of Pain & Gain, Green Lantern, and the 2003 Italian Job remake) will produce. Tony Bill, who worked on the original, will executive produce.
The original Going in Style starred Burns, Carney, and Strasberg as a trio of elderly pals. In an effort to break up the monotony of their lives, they plot to rob a bank despite having very little criminal experience. Going in Style was the studio film debut of director Martin Brest, who went on to helm Beverly Hills Cop, Midnight Run, Scent of a Woman, Meet Joe Black, and Gigli.
The new caper sounds like a slight departure for Braff, though that's mostly because Garden State and Wish I Were Here were somewhat similar. Both were indie dramedies starring Braff as a struggling actor with a tendency toward navel-gazing. But Going in Style's mix of comedy and genuine emotion shouldn't fall too far outside of Braff's wheelhouse.
Aside from his directing work, Braff's most recent appearances include a guest role on Comedy Central's Inside Amy Schumer and a supporting role as flying monkey Finley in Oz The Great and Powerful.