The Best Movie & TV Book Gifts Of 2014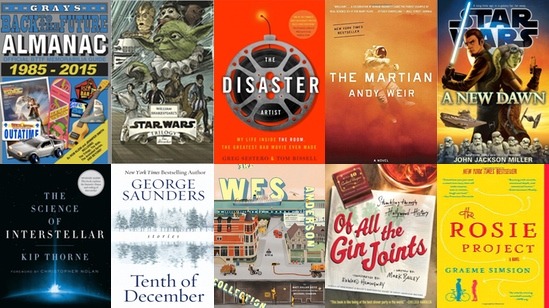 We may receive a commission on purchases made from links.
The Holidays are coming up, and I have compiled /Film's Ultimate 2014 Film Geek Holiday Gift Guide to help you find gifts for your pop culture-loving friends and loved ones. (Or, maybe even for yourself.)
This guide includes a ton of cool gifts, including a wide range of books, graphic novels, toys, collectibles, music, movies, games, art and other fun gifts, the majority of which were released this year. I've also tried to include a wide range of prices, from small stocking stuffers to blu-ray box sets to huge expensive collectibles for most of us to drool over. Everything included in the guide is something I either recommend, have been recommended by trusted friends, colleagues and readers, or something that just looks damn cool.
We'll be posting the /Film Ultimate Film Geek Holiday Gift Guide 2014 spread over the course of this week as there are too many items for one post — so check back each morning for more. Today we bring you a look at some of the coolest books released this or last year that your pop culture-loving loved ones and friends might enjoy as a gift this Holiday season.
For the most part, I tried to stick to books with strong movie or television tie-ins. I did include some recommended novels that fall outside of those borders. All links go to hard copies (either hardcover or softcover versions) but if you click through you can usually find the option for a digital version if thats the way you want to go.
Note: All prices mentioned are rounded to the nearest dollar and were accurate on the week this feature was published.
Books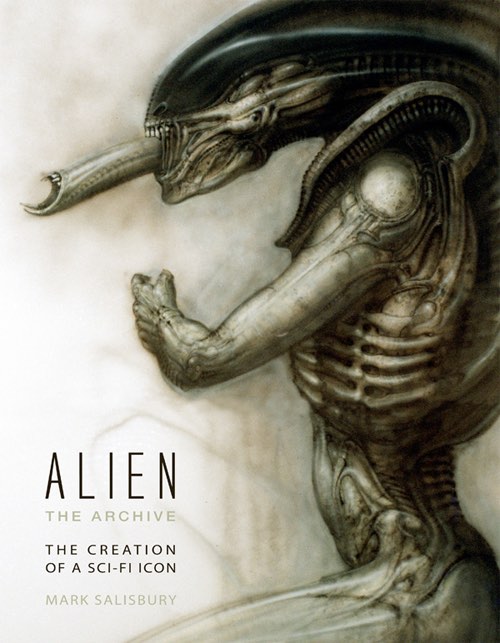 Alien the Archive: The Ultimate Guide to the Classic Movies $33:  This 320-page book "is a beautiful celebration of these landmark films, delving deep into the process of how all four films were created."
From the earliest script ideas to final cut, this book showcases the making of the series in exhaustive and exclusive detail. Featuring storyboards from Ridley Scott, exclusive concept designs from Ron Cobb and Syd Mead, behind-the-scenes imagery of the xenomorphs being created, deleted scenes, unused ideas, costumes, weapons, and much more. This must have retrospective also includes brand new interviews with Ridley Scott, Sigourney Weaver, H.R. Giger, Jean-Pierre Jeunet, Jenette Goldstein, and those whose vision and originality created a cinema legend.
You can preview the book in this YouTube video.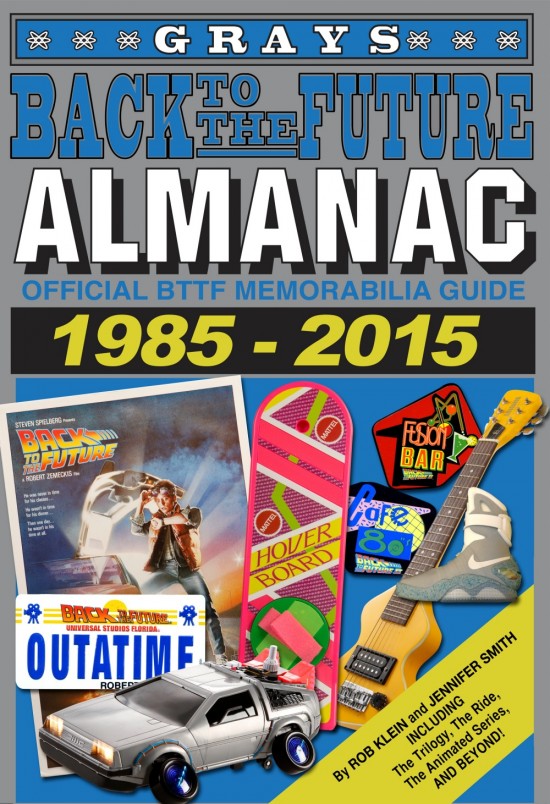 Back to the Future Almanac 1985-2015  $60: The Back to the Future Almanac 1985-2015 is the official Back to the Future collector's guide. It chronicles all Back to the Future merchandise from the trilogy, BTTF: The Ride, the Animated Series, the comics and more. And you have to love cover artwork which is a homage to the Gray's Sports Almanac prop from Back to the Future Part II.
Back to the Future Almanac 1985-2015 represents a 30 year devotion to archiving materials from the BTTF franchise, through the promotional materials and products created to support the BTTF films to the fantastic comics, theme park attractions and games that followed.  The BTTF Almanac invites fans to time travel through decades of memorabilia, artwork, time machines and toys created for the greatest film trilogy of all time. Working closely with Co-creator and Producer Bob Gale, authors Rob Klein and Jennifer Smith have assembled the ultimate BTTF collector's guide. Fans of the BTTF films from all over the world will no doubt revel in BTTF artifacts that they have, they once had, wished they had or never even knew about in this impressive 250 page full-color tribute to the BTTF franchise. Over 600 full-color photos of BTTF history, including images never before published from the trilogy are included in this exciting book. Limited edition  9" x 12" hardcover with dust jacket.
Movies R Fun!: A Collection of Cinematic Classics for the Pre-(Film) School Cinephile $4: Josh Cooley, story supervisor at Pixar Animation Studios, illustrated this 48 page Golden Book parody which illustrates inappropriate scenes from contemporary classic films in early-readers style:
Let's face it, reading sucks . . . but movies are fun! In this children's picture book parody for grown-ups, Pixar writer and artist Josh Cooley presents the most hilariously inappropriate—that is, the best—scenes from contemporary classic films in an illustrated, for-early-readers style. Terrifying, sexy, and awesome scenes from such favorite films as Alien, Rosemary's Baby, Fargo, Basic Instinct, Seven, The Silence of the Lambs, Apocalypse Now, The Shining, and many more are playfully illustrated and captioned to make reading fun and exciting for kids who never grew up. A sly celebration of the things fans love most about these legendary films (and movies in general), this is one book that probably should not be read at bedtime.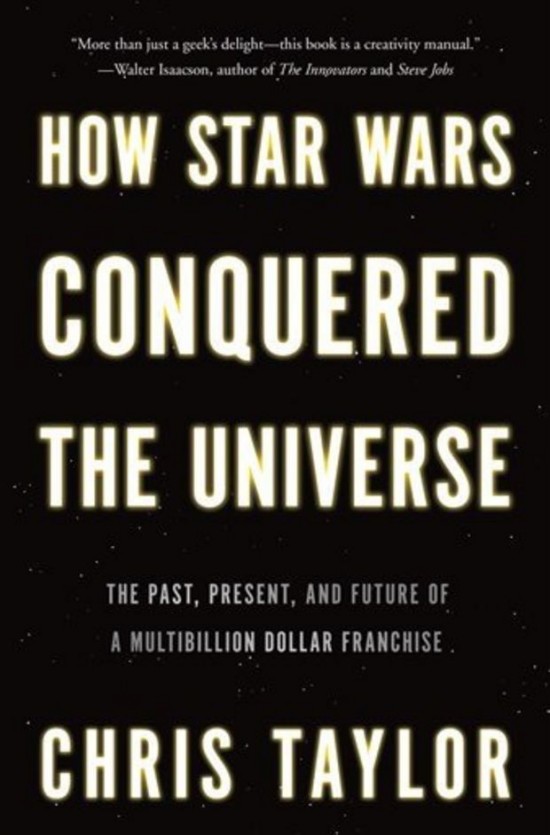 How Star Wars Conquered the Universe: The Past, Present, and Future of a Multibillion Dollar Franchise $19: I have not read this book yet, but everyone says its the most well-researched independent retelling of the making of the films and the evolution of the Star Wars brand.
Star Wars is, quite simply, one of the most lucrative, influential, and interactive franchises of all time. Yet incredibly, until now the complete history of Star Wars—its influences and impact, the controversies it has spawned, its financial growth and long-term prospects—has never been told. In How Star Wars Conquered the Universe, veteran journalist Chris Taylor traces the series from the difficult birth of the original film through its sequels, the franchise's death and rebirth, the prequels, and the preparations for a new trilogy. Providing portraits of the friends, writers, artists, producers, and marketers who labored behind the scenes to turn Lucas's idea into a legend, Taylor also jousts with modern-day Jedi, tinkers with droid builders, and gets inside Boba Fett's helmet, all to find out how Star Wars has attracted and inspired so many fans for so long.
Marvel's Guardians of the Galaxy: The Art of the Movie $38: Its no wonder why Marvel Studio's "Art Of" books are always fantastic — the movie studio was birthed from a company that produced nothing but art.
Continuing their popular ART OF series of movie tie-in books, Marvel presents its latest blockbuster achievement! Featuring exclusive concept artwork, behind-the-scenes photographs, production stills, and in-depth interviews with the cast and crew, MARVEL'S GUARDIANS OF THE GALAXY: THE ART OF THE MOVIE is a deluxe keepsake volume that provides an insider's look into the making of the highly anti cipated film directed by James Gunn, and starring Chris Pratt , Zoe Saldana, Dave Bautista, featuring Vin Diesel as the voice of Groot, Bradley Cooper as the voice of Rocket, with John C. Reilly, Glenn Close as Commander Rael and Benicio Del Toro as the Collector.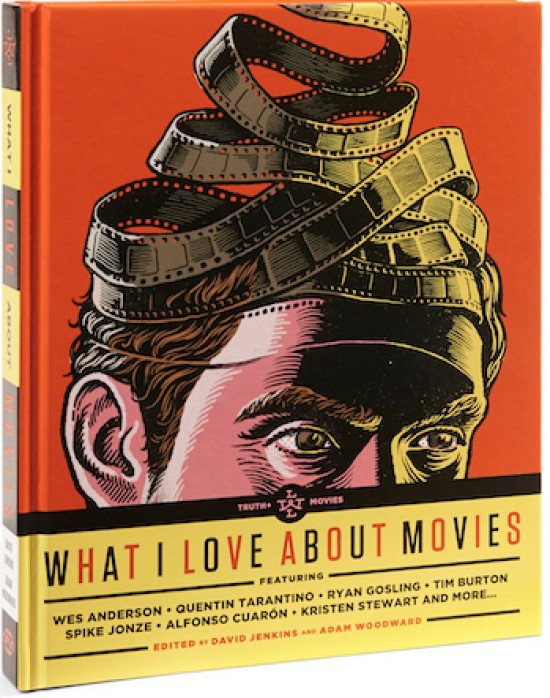 What I Love About Movies: An Illustrated Compendium $24: The illustrations in this book are gorgeous and each is based on the resulting answers from the top filmmakers and actors on what they love about movies:
A single, searching question: "What do you love about movies?" is posed to fifty of cinema's brightest lights. The answers have been entertaining, profound, personal, ridiculous, revealing and unexpected, but always unique. These declarations of movie passion have been collected into the ultimate one-stop celebration of cinema. This lovingly crafted compendium offers a fascinating and insightful look at the movies through the eyes of 50 of its brightest stars, with subjects including legendary directors such as Francis Ford Coppola, the Coen brothers, Wes Anderson, Steven Soderbergh, Pedro Almodovar, Darren Aronofsky, Quentin Tarantino, and Spike Jonze, and A-list acting icons such as Ryan Gosling, Michael Fassbender, Kristen Stewart, Jake Gyllenhaal, and Tom Hardy. Alongside these star-spangled testimonies are newly comissioned illustrations from amazing illustrators around the world. What I Love About Movies is the perfect gift for every movie fan.
Marvel's Captain America: The Winter Soldier: The Art of the Movie Slipcase $35: Again, Marvel Studios' art of the films books are filled with beautiful concept art and designs and Winter Soldier is no different.
Continuing their popular ART OF series of movie tie-in books, Marvel presents its latest blockbuster achievement! Featuring exclusive concept artwork, behind-the-scenes photographs, production stills, and in-depth interviews with the cast and crew, THE ART OF CAPTAIN AMERICA: THE WINTER SOLDIER is a deluxe keepsake volume that provides an insider's look into the making of the highly-anticipated film directed by Joe and Anthony Russo, and starring Chris Evans, Scarlett Johansson, Samuel L. Jackson, Cobie Smulders and Sebastian Stan!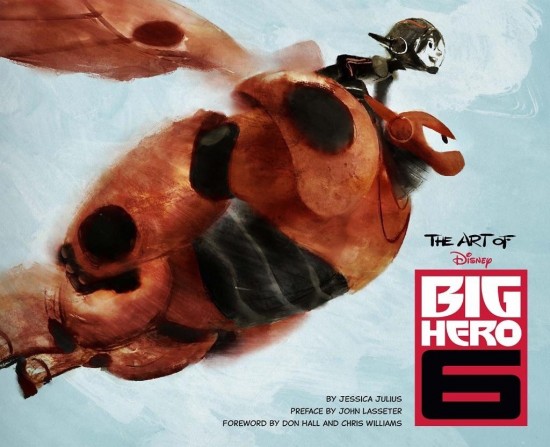 The Art of Big Hero 6 $29: With Big Hero 6, not only did Disney Animation need to create the characters and super-powered technology seen in the film, but also the entire world of the San Francisco/Tokyo mash-up San Fransokyo.
Walt Disney Animation Studios' Big Hero 6 is the story of Hiro Hamada, a brilliant robotics prodigy who must foil a criminal plot that threatens to destroy the fast-paced, high-tech city of San Fransokyo. This new title in our popular The Art of series, published to coincide with the movie's U.S. release, features concept art from the film's creation—including sketches, storyboards, maquette sculpts, colorscripts, and much more—illuminated by quotes and interviews with the film's creators. Fans will love the behind-the-scenes insights into Disney's newest action comedy adventure.
You can preview the book on YouTube.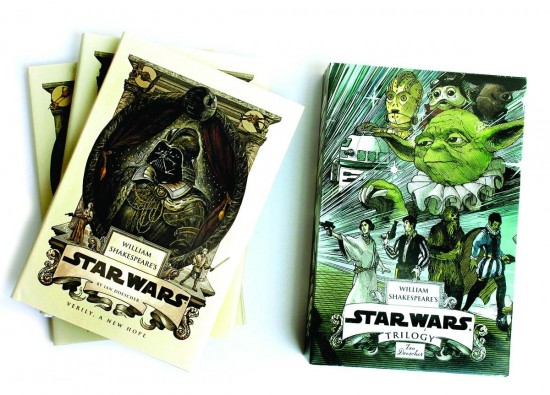 William Shakespeare's Star Wars Trilogy: The Royal Imperial Boxed Set $27: Sure, these books are kind of a one note joke stretched way too far, but they look great and I just love the old english illustrated adaptations of the original series films. The Royal Imperial Boxed Set includes all of the original trilogy adaptations: Verily, A New Hope; The Empire Striketh Back; and The Jedi Doth Return.
May the verse be with you! Return once more to a galaxy far, far away with this retelling of George Lucas's Star Wars® Trilogy in the style of the immortal William Shakespeare. This Royal Imperial Boxed Set includes all three volumes in the original trilogy: Verily, A New Hope; The Empire Striketh Back; and The Jedi Doth Return. Also included is an 8-by-34-inch full-color poster illustrating the complete cast and company of this glorious production.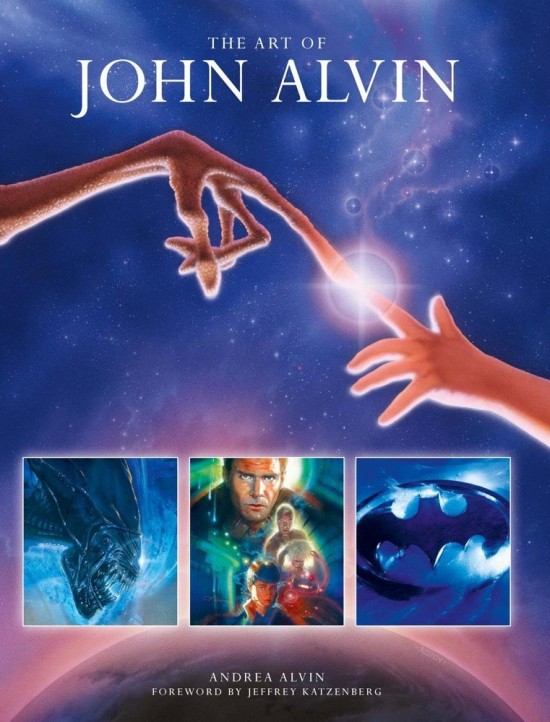 The Art of John Alvin $22: Alvin is one of the greatest movie poster artists of our time, and this book collects all of his one-sheets and even shares some unused concepts for classic blockbusters. (We featured some of the unused Jurassic Park concepts on the site.)
John Alvin's movie poster art is among the most iconic of the last 40 years, from Disney films such as Beauty and the Beast, Mulan and Pinocchio, to Empire of the Sun, Gremlins, Blazing Saddles, Predator, and the Star Wars 30th anniversary posters. This book not only collects some of Alvin's finest work, but also includes previously unseen comprehensives and in progress sketches. With the text including commentary from Alvin's widow, this is a unique insight into the work of one of the 20th century's great artist/illustrators.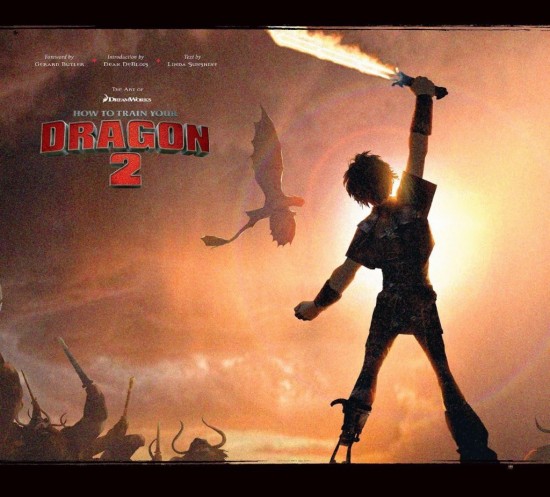 The Art of How to Train Your Dragon 2 $25: This movie was beautiful and the concept art that helped guide the final film is equally as pretty.
Filled with more than 300 images, the official illustrated tie-in to the second chapter of the DreamWorks Animation critically acclaimed Academy Award® nominated How to Train Your Dragon trilogy is based on the characters in Cressida Cowell's bestselling series and features an introduction by the voice of Stoick the Vast, Gerard Butler. Mirroring the style of the bestselling The Art of How to Train Your Dragon, this outstanding insider's guide introduces fans to the creative process behind the film, from the story and the characters to the visual development art and animation, to the rigging, surfacing, and lighting. The Art of How to Train Your Dragon 2 includes more than 300 concept sketches, preliminary drawings, architectural plans, and digital artwork that reveal how teams of artists bring the Dragon and Viking worlds to life with modern cinematic energy.
You can preview the book on YouTube.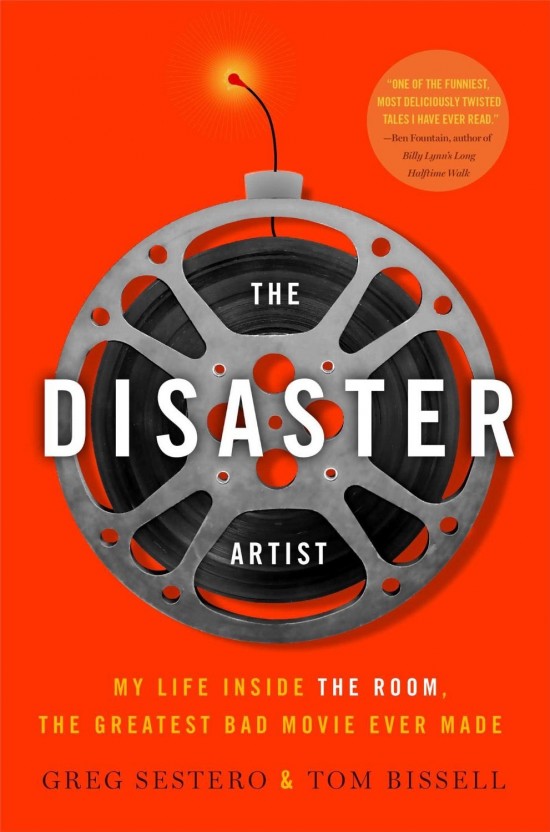 The Disaster Artist: My Life Inside The Room, the Greatest Bad Movie Ever Made $11: This book, about the making of the cult classic The Room, is being developed into a big screen film directed by James Franco, who will star as filmmaker Tommy Wiseau alongside his brother Dave Franco as Greg Sestero.
From the actor who somehow lived through it all, a "sharply detailed...funny book about a cinematic comedy of errors" (The New York Times): the making of the cult film phenomenon The Room. In 2003, an independent film called The Room—starring and written, produced, and directed by a mysteriously wealthy social misfit named Tommy Wiseau—made its disastrous debut in Los Angeles. Described by one reviewer as "like getting stabbed in the head," the $6 million film earned a grand total of $1,800 at the box office and closed after two weeks. Ten years later, it's an international cult phenomenon, whose legions of fans attend screenings featuring costumes, audience rituals, merchandising, and thousands of plastic spoons. Hailed by The Huffington Post as "possibly the most important piece of literature ever printed," The Disaster Artist is the hilarious, behind-the-scenes story of a deliciously awful cinematic phenomenon as well as the story of an odd and inspiring Hollywood friendship. Greg Sestero, Tommy's costar, recounts the film's bizarre journey to infamy, explaining how the movie's many nonsensical scenes and bits of dialogue came to be and unraveling the mystery of Tommy Wiseau himself. But more than just a riotously funny story about cinematic hubris, "The Disaster Artist is one of the most honest books about friendship I've read in years" (Los Angeles Times).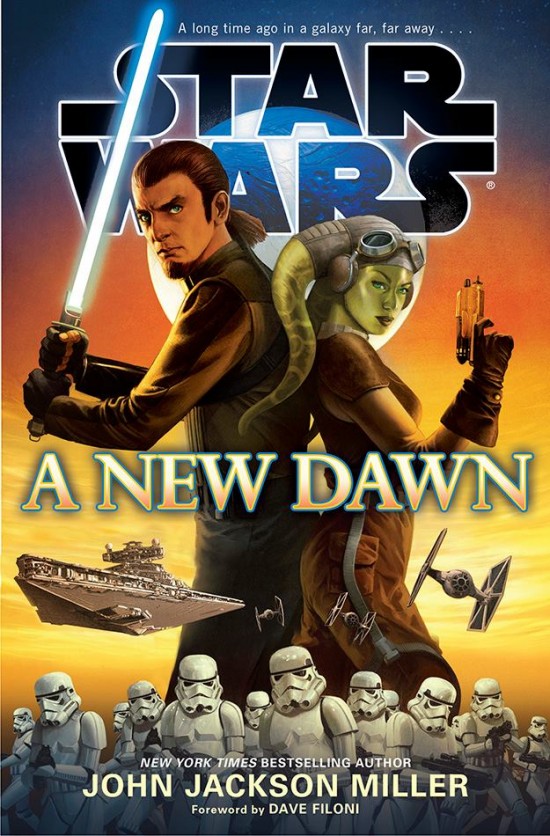 A New Dawn: Star Wars $18: This is the first Star Wars novel created in collaboration with the Lucasfilm Story Group, which means it is actually considered canon — which makes it "real". Set during the legendary "Dark Times" between Episodes III and IV, the story explains how two of the lead characters from the Star Wars Rebels animated series first met. And if you buy the audio book, its filled with music, sound effects and Marc Thompson does a great job with the different character voices.
For a thousand generations, the Jedi Knights brought peace and order to the Galactic Republic, aided by their connection to the mystical energy field known as the Force. But they were betrayed—and the entire galaxy has paid the price. It is the Age of the Empire. Now Emperor Palpatine, once Chancellor of the Republic and secretly a Sith follower of the dark side of the Force, has brought his own peace and order to the galaxy. Peace through brutal repression, and order through increasing control of his subjects' lives. But even as the Emperor tightens his iron grip, others have begun to question his means and motives. And still others, whose lives were destroyed by Palpatine's machinations, lay scattered about the galaxy like unexploded bombs, waiting to go off.  Featuring a foreword by Dave Filoni.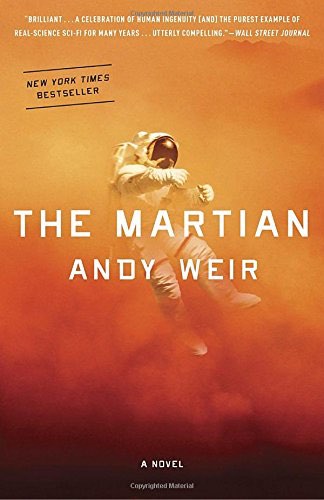 The Martian: A Novel by Andy Weir $9: Before the Ridley Scott big screen movie adaptation is released next year, read the source material. Matt Damon will play an astronaut stranded on Mars, struggling to survive.
Six days ago, astronaut Mark Watney became one of the first people to walk on Mars. Now, he's sure he'll be the first person to die there. After a dust storm nearly kills him and forces his crew to evacuate while thinking him dead, Mark finds himself stranded and completely alone with no way to even signal Earth that he's alive—and even if he could get word out, his supplies would be gone long before a rescue could arrive. Chances are, though, he won't have time to starve to death. The damaged machinery, unforgiving environment, or plain-old "human error" are much more likely to kill him first. But Mark isn't ready to give up yet. Drawing on his ingenuity, his engineering skills—and a relentless, dogged refusal to quit—he steadfastly confronts one seemingly insurmountable obstacle after the next. Will his resourcefulness be enough to overcome the impossible odds against him?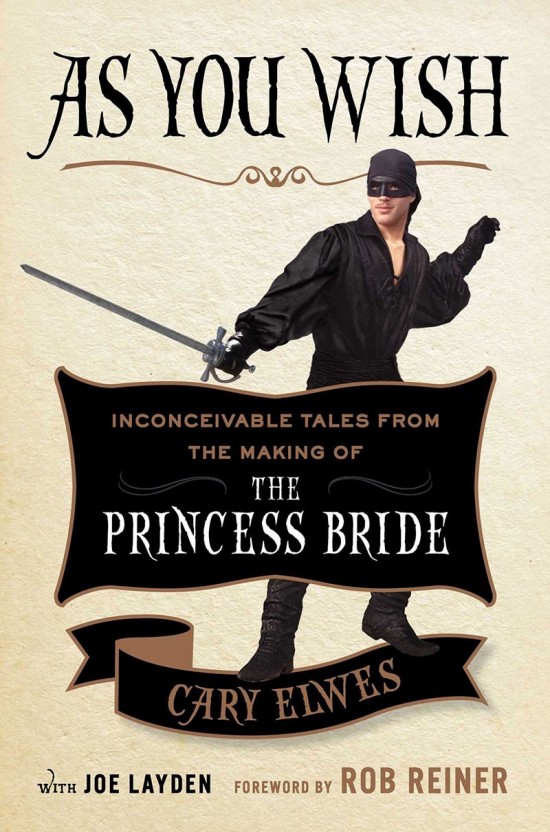 As You Wish: Inconceivable Tales from the Making of The Princess Bride $15: A few readers have highly recommended this book to me, and I'm betting any fan of The Princess Bride would enjoy this one.
From actor Cary Elwes, who played the iconic role of Westley in The Princess Bride, comes a first-person account and behind-the-scenes look at the making of the cult classic film filled with never-before-told stories, exclusive photographs, and interviews with costars Robin Wright, Wallace Shawn, Billy Crystal, Christopher Guest, and Mandy Patinkin, as well as author and screenwriter William Goldman, producer Norman Lear, and director Rob Reiner. Cary Elwes was inspired to share his memories and give fans an unprecedented look into the creation of the film while participating in the twenty-fifth anniversary cast reunion. In As You Wish he has created an enchanting experience; in addition to never-before seen photos and interviews with his fellow cast mates, there are plenty of set secrets and backstage stories. With a foreword by Rob Reiner and a limited edition original poster by acclaimed artist Shepard Fairey,As You Wish is a must-have for all fans of this beloved film.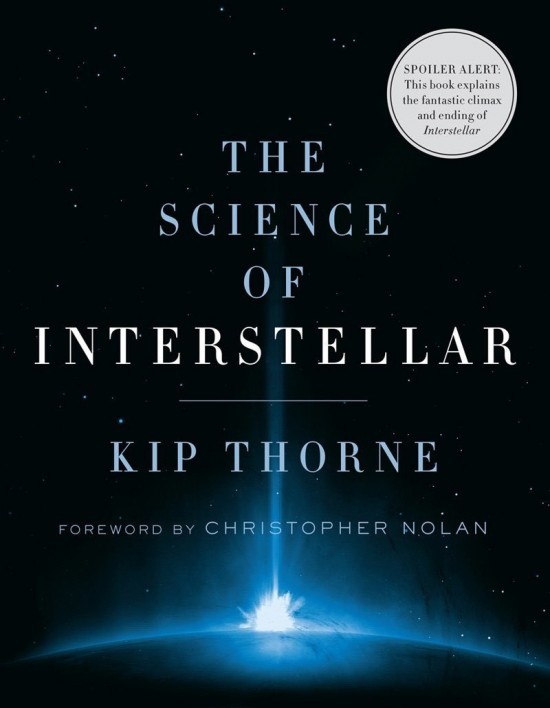 The Science of Interstellar $19: I love the fact that the cover of this book contains a big spoiler alert warning; I'm betting Christopher Nolan requested that detail. The book contains 200 color illustrations making it an "accessible and understandable guide to the scientific theories and knowledge underlying the movie."
A journey through the otherworldly science behind Christopher Nolan's highly anticipated film, Interstellar, from executive producer and theoretical physicist Kip Thorne. Interstellar, from acclaimed filmmaker Christopher Nolan, takes us on a fantastic voyage far beyond our solar system. Yet in The Science of Interstellar, Kip Thorne, the physicist who assisted Nolan on the scientific aspects of Interstellar, shows us that the movie's jaw-dropping events and stunning, never-before-attempted visuals are grounded in real science. Thorne shares his experiences working as the science adviser on the film and then moves on to the science itself. In chapters on wormholes, black holes, interstellar travel, and much more, Thorne's scientific insights—many of them triggered during the actual scripting and shooting of Interstellar—describe the physical laws that govern our universe and the truly astounding phenomena that those laws make possible.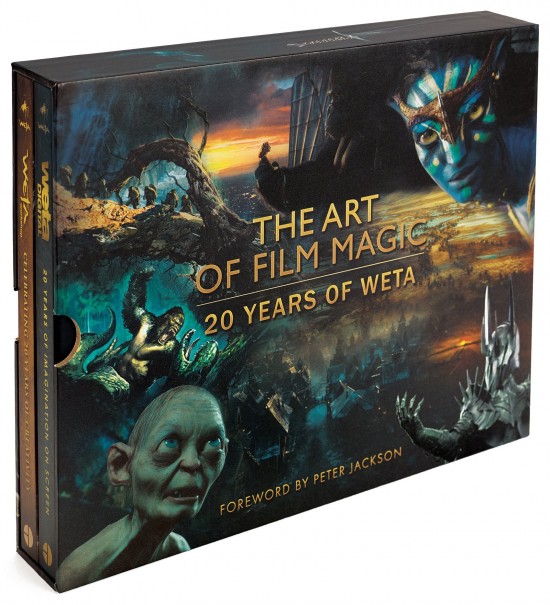 The Art of Film Magic: 20 Years of Weta $63: This one is a must for your die-hard WETA or visual effects fan.
This deluxe slipcased two-volume set is an insider's tour of twenty years of film-making magic at Weta Workshop and Weta Digital, the creative companies behind such celebrated films as The Lord of the Rings, Avatar, The Avengers, King Kong, District 9 and The Hobbit. Brimming with never-before-published content, including concept designs, sketches, making of and behind-the-scenes imagery, along with interview material from cast and crew members, it is a stunning look at how the costumes, creatures and characters, weaponry, and visual effects are created for some of the world's most iconic films. A director will have a vision in their head of the kind of movie they want to create but they always need great teams to realise that vision. This is what Weta Workshop and Weta Digital do. Based in Wellington, New Zealand, these two companies, founded by Peter Jackson, Jamie Selkirk, Tania Rodger and Richard Taylor have been an integral part of some of the most ground-breaking and acclaimed movies of all time.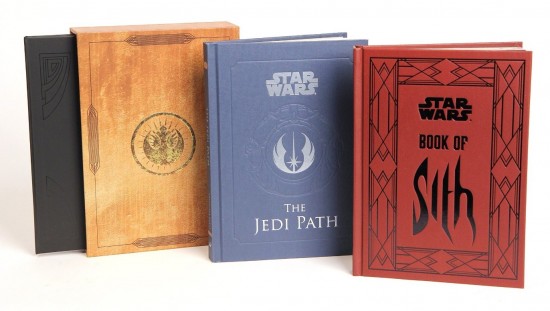 Star Wars: The Jedi Path and Book of Sith Deluxe Box Set $30: I haven't actually read these books but the box set presentation looks beautiful, sure to compliment any book shelf.
This box set brings the light and dark sides of the Force together for the first time. The Jedi Path is the ancient training manual that has educated and enlightened generations of Jedi, including Yoda, Qui-Gon Jinn, Obi-Wan Kenobi, and Luke Skywalker. They have handwritten their comments into this text, the only remaining copy in existence. Book of Sith is a compilation of six legendary dark texts gathered and bound together by Darth Sidious, and featuring comments from Darth Vader, Mace Windu, Darth Maul, and others. This deluxe edition contains an exclusive portfolio with two prints, each depicting a prominent figure from either side of the Force. With these two titles, students of the Force can study and more fully understand the complex powers of good and evil.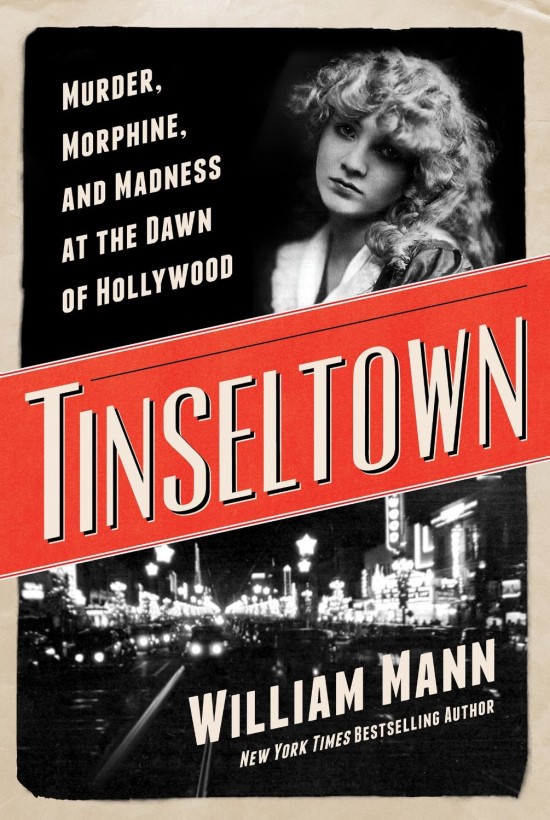 Tinseltown: Murder, Morphine, and Madness at the Dawn of Hollywood $20: This novel, recommended to me by FilmDrunk, is based on a true story set in Hollywood during the golden age of movies.
The Day of the Locust meets The Devil in the White City and Midnight in the Garden of Good and Evil in this juicy, untold Hollywood story: an addictive true tale of ambition, scandal, intrigue, murder, and the creation of the modern film industry. By 1920, the movies had suddenly become America's new favorite pastime, and one of the nation's largest industries. Never before had a medium possessed such power to influence. Yet Hollywood's glittering ascendency was threatened by a string of headline-grabbing tragedies—including the murder of William Desmond Taylor, the popular president of the Motion Picture Directors Association, a legendary crime that has remained unsolved until now. In a fiendishly involving narrative, bestselling Hollywood chronicler William J. Mann draws on a rich host of sources, including recently released FBI files, to unpack the story of the enigmatic Taylor and the diverse cast that surrounded him—including three beautiful, ambitious actresses; a grasping stage mother; a devoted valet; and a gang of two-bit thugs, any of whom might have fired the fatal bullet. And overseeing this entire landscape of intrigue was Adolph Zukor, the brilliant and ruthless founder of Paramount, locked in a struggle for control of the industry and desperate to conceal the truth about the crime. Along the way, Mann brings to life Los Angeles in the Roaring Twenties: a sparkling yet schizophrenic town filled with party girls, drug dealers, religious zealots, newly-minted legends and starlets already past their prime—a dangerous place where the powerful could still run afoul of the desperate. A true story recreated with the suspense of a novel, Tinseltown is the work of a storyteller at the peak of his powers—and the solution to a crime that has stumped detectives and historians for nearly a century.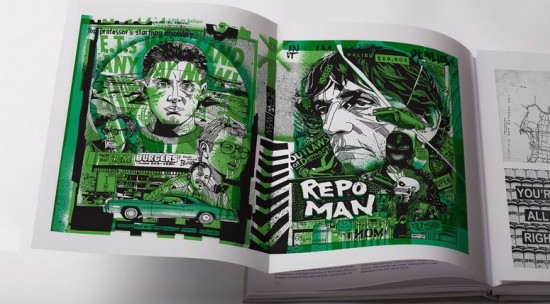 Criterion Designs Hardcover $66: Criterion Collection is known for their amazing laser/dvd/blu-ray cover art, and this book collects it all.
A lavishly illustrated coffee-table book celebrating thirty years of artwork from the Criterion Collection. The most exciting names in design and illustration today apply their talents to some of the most important and influential films of all time. This volume gathers highlights from designs commissioned by the Criterion Collection, featuring covers, supplemental art, and never-before-seen sketches and concept art plus a gallery of every Criterion cover since the collection's first laserdisc in 1984. From avant-garde experiments to big-budget blockbusters, cult favorites to the towering classics of world cinema, the depth and breadth of what film can be is on display in these striking images. Whether painstakingly faithful re-creations or bold reimaginings, the diverse designs collected here offer new ways for cinephiles and design aficionados alike to engage with the world's greatest filmmakers . Complete list of featured artists: Aesthetic Apparatus, Michael Allred, Eric Chase Anderson, Marian Bantjes, Michael Boland, Vera Brosgol, Evan Bryce, Art Chantry, Daniel Clowes, Tavis Coburn, Josh Cochran, Jorge Coelho, Darwyn Cooke, Béatrice Coron, Rodrigo Corral, Jordan Crane, Akiko Crowther, Fred Davis, Jack Davis, Paul Davis, Ian Dingman, David Downton, Ming Doyle, Laurent Durieux, Marcel Dzama, Marc English, Malika Favre, Gary Fernandez, Sean Freeman, John Gall, Robert Goodin, Geoff Grandfield, Turlo Griffin, Polly Guo, Sarah Habibi, Jason Hardy, Jaime Hernandez, Jessica Hische, Samuel Hiti, Human After All, Robert Hunt, Paul Jackson, Meredith Jenks, Rob Jones, Neil Kellerhouse, Victor Kerlow, Matt Kindt, Frank Kozik, Caitlin Kuhwald, Yann Legendre, Patrick Leger, Ron Lesser, Luba Lukova, Ha C. Ly, Andrew MacLean, Gregory Manchess, Benjamin Marra, David Merveille, F. Ron Miller, Scott Morse, Bill Nelson, Yuri Ono, Sean Phillips, David Plunkert, Paul Pope, Jesse Marinoff Reyes, Jim Rugg, Greg Ruth, Seth, Leanne Shapton, Jay Shaw, Yuko Shimizu, Bill Sienkiewicz, Eric Skillman, Sam Smith, Edward Sorel, Jhomar Soriano, Tyler Stout, Jillian Tamaki, Adrian Tomine, Riccardo Vecchio, Maurice Vellekoop, Ricardo Venâncio, Angie Wang, Barnaby Ward, Sam Weber, Kent Williams, Connor Willumsen, Ron Wimberly, George Wu, Lucien S. Y. Yang, Kate Zambrano, Danijel Zezelj, Vania Zouravliov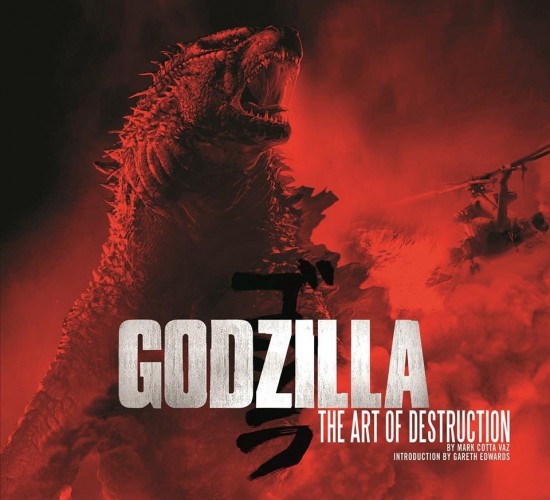 Godzilla: The Art of Destruction: Say what you will about the Godzilla reboot, but one thing you can't knock is the visuals of the film.  Gareth Edwards had some great concept artists working on the film, and you'll see that in this book.
This visually stunning book presents an extraordinary new vision for the beloved character through a dynamic selection of concept illustrations, sketches, storyboards, and other pre-production materials. Godzilla: The Art of Destruction is the definitive book on one of the most anticipated films of 2014. Featuring interviews with the director and key crew and cast members, the book tells the complete story of the making of Godzilla from concept to final frames. Comprehensive and enthralling, Godzilla: The Art of Destruction is a book that no fan will want to be without.
Preview the book now on YouTube.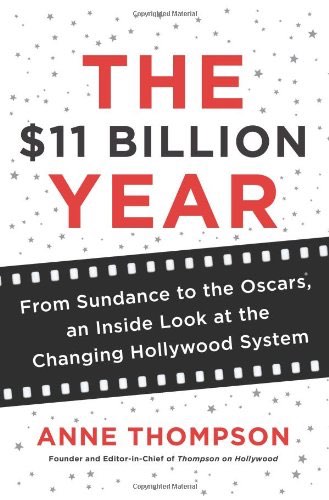 The $11 Billion Year: From Sundance to the Oscars, an Inside Look at the Changing Hollywood System By Anne Thompson $20: This book takes a look at one year in the changing Hollywood system, and /Film is even mentioned (briefly):
"This chronicle of 2012 is a slice of what happened during a watershed year for the Hollywood movie industry. It's not the whole story, but it's a mosaic of what went on, and why, and of where things are heading." What changed in one Hollywood year to produce a record-breaking box office after two years of decline? How can the Sundance Festival influence a film's fate, as it did for Beasts of the Southern Wild and Searching for Sugar Man, which both went all the way to the Oscars? Why did John Carter misfire and The Hunger Games succeed? How did maneuvers at festivals such as South by Southwest (SXSW), Cannes, Telluride, Toronto, and New York and at conventions such as CinemaCon and Comic-Con benefit Amour, Django Unchained, Moonrise Kingdom, Silver Linings Playbook, Les Misérables, The Life of Pi, The Avengers, Lincoln, and Argo? What jeopardized Zero Dark Thirty's launch? What role does gender bias still play in the industry? What are the ten things that changed the 2012 Oscar race? When it comes to film, Anne Thompson, a seasoned reporter and critic, addresses these questions and more on her respected daily blog, Thompson on Hollywood. Each year, she observes the Hollywood machine at work: the indies at Sundance, the exhibitors' jockeying at CinemaCon, the international scene at Cannes, the summer tentpoles, the fall's "smart" films and festivals, the family-friendly and big films of the holiday season, and the glamour of the Oscars®. Inspired by William Goldman's classic book The Season, which examined the overall Broadway scene through a production-by-production analysis of one theatrical season, Thompson had long wanted to apply a similar lens to the movie business. When she chose 2012 as "the year" to track, she knew that box-office and DVD sales were declining, production costs were soaring, and the digital revolution was making big waves, but she had no idea that events would converge to bring radical structural movement, record-setting box-office revenues, and what she calls "sublime moviemaking." Though impossible to mention all 670-plus films released in 2012, Thompson includes many in this book, while focusing on the nine Best Picture nominees and the personalities and powers behind them. Reflecting on the year, Thompson concludes, "The best movies get made because filmmakers, financiers, champions, and a great many gifted creative people stubbornly ignore the obstacles. The question going forward is how adaptive these people are, and how flexible is the industry itself?"
The Wes Anderson Collection $24: This book actually came out in 2013, but since we didn't do a holiday gift guide last year I decided it was worth including in this year's feature. Matt Zoller Seitz provides the best overview of Wes Anderson's filmography, including previously unpublished phoots and artwork:
Wes Anderson is one of the most influential voices from the past two decades of American cinema. A true auteur, Anderson is known for the visual artistry, inimitable tone, and idiosyncratic characterizations that make each of his films—Bottle Rocket, Rushmore, The Royal Tenenbaums, The Life Aquatic with Steve Zissou, The Darjeeling Limited, Fantastic Mr. Fox, and Moonrise Kingdom—instantly recognizable as "Andersonian." The Wes Anderson Collection is the first in-depth overview of Anderson's filmography, guiding readers through his life and career. Previously unpublished photos, artwork, and ephemera complement a book-length conversation between Anderson and award-winning critic Matt Zoller Seitz. The interview and images are woven together in a meticulously designed book that captures the spirit of his films: melancholy and playful, wise and childish—and thoroughly original.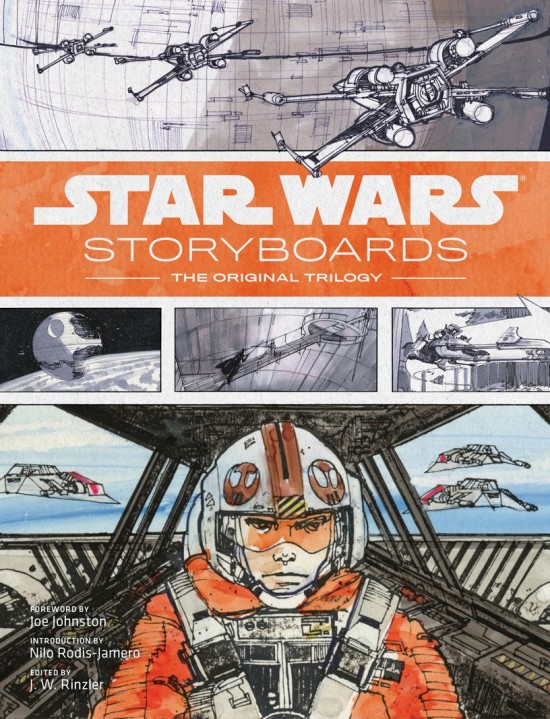 Star Wars Storyboards: The Original Trilogy $27: For a Star Wars fan that already has it all, including the JW Rinzler Making Of books.
For the first time, Lucasfilm has opened its Archives to present the complete storyboards for the original Star Wars trilogy—the world-changing A New Hope and its operatic sequels, The Empire Strikes Back and Return of the Jedi—as well as never-before-published art from early conceptual and deleted scenes. From the opening chase above Tatooine in A New Hope to the Battle of Endor in Jedi, this book presents the visual inspiration behind now-iconic moments. Readers can finally see a full set of storyboards by legendary artist Joe Johnston, as well as early boards for Episode IV by Alex Tavoularis and for Episode V by Ivor Beddoes, rarely seen Episode VI boards by Roy Carnon, and Ralph McQuarrie's never-before-seen storyboards for Episode V.
You can preview this art book on YouTube.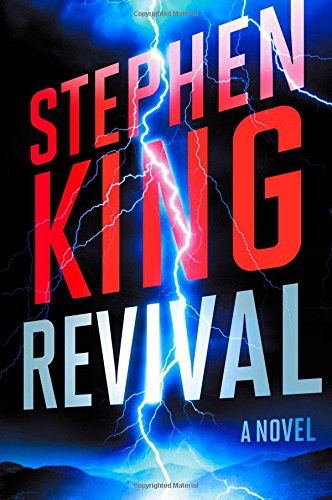 Revival: A Novel By Stephen King $17: The latest novel from Stephen King has been getting some good buzz.
A dark and electrifying novel about addiction, fanaticism, and what might exist on the other side of life. In a small New England town, over half a century ago, a shadow falls over a small boy playing with his toy soldiers. Jamie Morton looks up to see a striking man, the new minister. Charles Jacobs, along with his beautiful wife, will transform the local church. The men and boys are all a bit in love with Mrs. Jacobs; the women and girls feel the same about Reverend Jacobs—including Jamie's mother and beloved sister, Claire. With Jamie, the Reverend shares a deeper bond based on a secret obsession. When tragedy strikes the Jacobs family, this charismatic preacher curses God, mocks all religious belief, and is banished from the shocked town. Jamie has demons of his own. Wed to his guitar from the age of thirteen, he plays in bands across the country, living the nomadic lifestyle of bar-band rock and roll while fleeing from his family's horrific loss. In his mid-thirties—addicted to heroin, stranded, desperate—Jamie meets Charles Jacobs again, with profound consequences for both men. Their bond becomes a pact beyond even the Devil's devising, and Jamie discovers that revival has many meanings. This rich and disturbing novel spans five decades on its way to the most terrifying conclusion Stephen King has ever written. It's a masterpiece from King, in the great American tradition of Frank Norris, Nathaniel Hawthorne, and Edgar Allan Poe.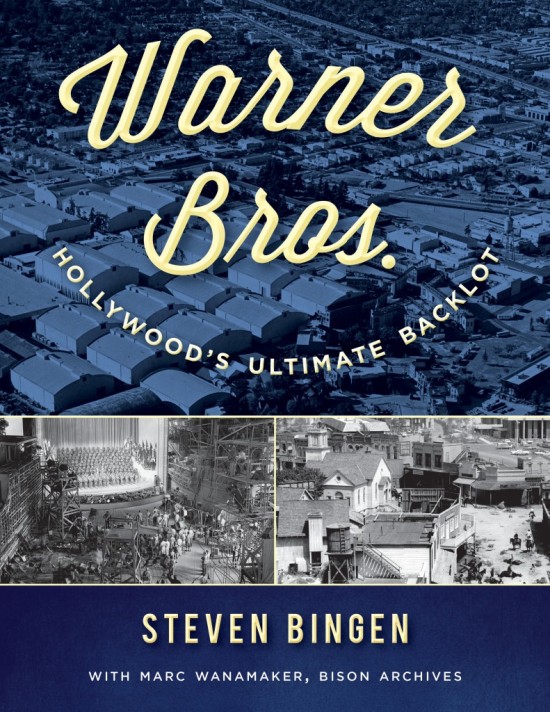 Warner Bros.: Hollywood's Ultimate Backlot $21: I love walking around the Hollywood backlots — there is so much Hollywood history and magic in every little corner. I love the Hollywood's Ultimate Backlot books because they give as a glimpse at the backlots in their glory days, (Sadly, today most of the production on lots is network television shows and not big screen movies.)
Movie studios are the wondrous, almost magical locales where not just films, but legends, are created. Unfortunately, these celebrity playgrounds are, and always have been, largely hidden from public view. Although some movie studios offer tours, few guests from outside the Hollywood community have ever been witness to the artistry, politics, and scandals that routinely go on behind the soundstage walls and away from the carefully orchestrated scenes visible to them from their tram carts. In this book, studio staff historian and Hollywood insider Steven Bingen throws open Hollywood's iron gates and takes you inside the greatest and yet most mysterious movie studio of them all: Warner Bros. Long home to the world's biggest stars and most memorable films and television shows, the Warner Bros. Studio lot functions as a small city and is even more fascinating, glamorous, and outrageous than any of the stars or movies that it has been routinely minting for more than ninety years. Accompanied by stunning behind-the-scenes photos and maps, and including a revealing backstory, this book is your ticket to a previously veiled Hollywood paradise.
Star Wars The Adventures of Luke Skywalker, Jedi Knight $16: Yes, another book about the original Star Wars trilogy but this book collects all of Ralph McQuarrie's beautiful concept art in one place and presents it as a children's picture book.
The classic tale of good versus evil set in a galaxy far, far away, quickly became a cultural phenomenon during its time, inspiring a generation of story lovers and storytellers. Now, the original trilogy of Star Wars shines anew with the vibrant concept art of Ralph McQuarrie, the legendary conceptual designer behind the original trilogy. Collected in a picture book for the first time, McQuarrie's art is paired with captivating text by New York Times bestselling author Tony DiTerlizzi-a winning combination that will delight Star Wars fans old and new and delight generations of readers to come.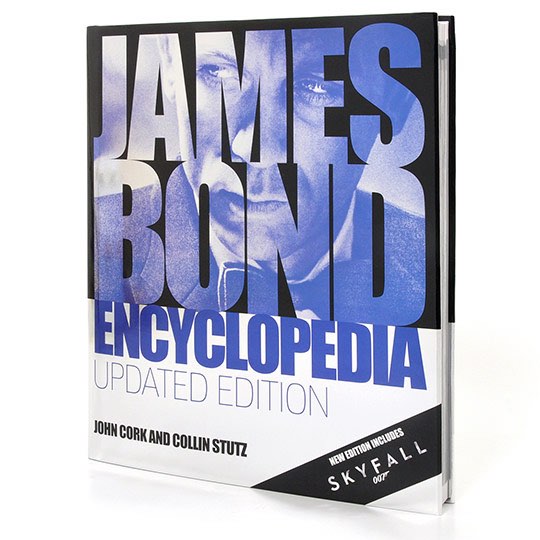 James Bond Encyclopedia Updated Edition Hardcover Book $26: I'm sure any James Bond fan would dig this encyclopedia.
The newly updated James Bond Encyclopedia explores every aspect of the 007 story, including Skyfall, the most successful Bond film ever made. Created in full collaboration with EON Productions, producers of the Bond films, and illustrated with more than 1,000 amazing photographs, the book takes you right inside James Bond's world, from 007's history to his style and personal tastes. A-Z sections bring you face-to-face with every aspect of his thrilling career. Meet the criminal masterminds he has defeated and the beautiful and dangerous women he has encountered. Jump inside the vehicles, explore weapons and gadgets, and discover background information on key filmmakers and the making of each Bond film. The James Bond Encyclopedia is a must-buy for any Bond fan.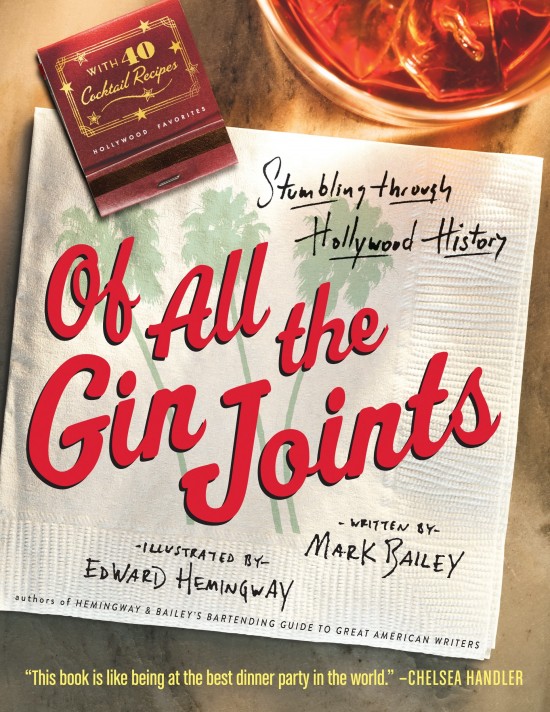 Of All the Gin Joints: Stumbling through Hollywood History $14: This book isn't about movies but is a cocktail book framed around classic stories from Hollywood's golden ages and the crazy stories behind the scenes.
True tales of celebrity hijinks are served up with an equal measure of Hollywood history, movie-star mayhem, and a frothy mix of forty cocktail recipes. Humphrey Bogart got himself arrested for protecting his drinking buddies, who happened to be a pair of stuffed pandas. Ava Gardner would water-ski to the set of Night of the Iguana holding a towline in one hand and a cocktail in the other. Barely legal Natalie Wood would let Dennis Hopper seduce her if he provided a bathtub full of champagne. Bing Crosby's ill-mannered antics earned him the nickname "Binge Crosby." And sweet Mary Pickford stashed liquor in hydrogen peroxide bottles during Prohibition. From the frontier days of silent film up to the wild auteur period of the 1970s, Mark Bailey has pillaged the vaults of Hollywood history and lore to dig up the true—and often surprising—stories of seventy of our most beloved actors, directors, and screenwriters at their most soused. Bite-size biographies are followed by ribald anecdotes and memorable quotes. If a star had a favorite cocktail, the recipe is included. Films with the most outrageous booze-soaked stories, like Apocalypse Now, From Here to Eternity, and The Misfits, are featured, along with the legendary watering holes of the day (and the recipes for their signature drinks). Edward Hemingway's portraits complete this spirited look at America's most iconic silver-screen legends.
Wicked Crispy: The Art of Jeff Victor $35: I've been featuring Jeff Victor's art on the site for years now. You probably recognize his evolution of series which chronicles an actor through portraits spanning their career. Jeff's first book was funded on kickstarter, and now you can buy it!
Strictly limited to 500 copies, this edition is a beautifully printed and bound physical copy. Features 88 full color pages of art, including my "Evolutions", Film Art, a sketchbook section, as well as a few tutorials. There are two ways you can order: -The regular book release, which comes signed for $35 -The deluxe edition, which includes a slip case, and an interior sketch for $55. Only selling 50 of these to the public that didn't pledge to Kickstarter. Both include a digital copy of the book.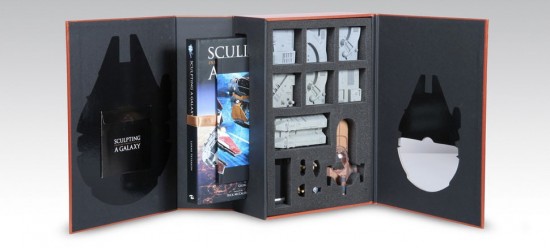 Star Wars Sculpting a Galaxy: Inside the Star Wars Model Shop Limited edition $394: This thing is a beauty. I've seen it in person at Comic Con and was amazed at all that it included. The book itself is almost like an extra compared to all the things included in this amazing gift set.
Star Wars Sculpting a Galaxy Deluxe Limited Edition features more than 300 full-color photographs and illustrations from the Lucasfilm archives; models from all six films; interviews, images, and text with concept sculptors; an overview of the ILM model shop from 1976 through today; and numerous gatefolds of the most loved models. This limited edition set takes readers behind-the-scenes for the first in-depth look at these amazing models and the process behind their creation, punctuated by Lorne Peterson's exuberance and dedication to craft. And Lorne knows, because he's worked on all the movies!  Star Wars Sculpting a Galaxy Deluxe Limited Edition is a unique visual treat is a must-have for any Star Wars fan. Ready to see all the extra goodies you get, other than the book mentioned above? Here we go:
A tipped in vellum sheet for number and signature, 5 gatefolds, 4 bound-in postcard sheets, a bound-in 12 page booklet describing the "white" model process, an accordion foldout containing all cut-outs of the ships, a bound-in Model Shop booklet detailing the model shop evolution, and a gatefold of "The Family Tree" of all the model makers involved in the 30 year process of creating the Star Wars legacy.
A "make your own" Millennium Falcon model kit.
DVD of model shop documentaries.
A 32 page book showcasing all of the computer graphics surrounding the models and the special effects of the films.
An 8 page booklet that will serve as a guide to all the model pieces included in the limited edition (includes a certificate of authenticity).
A Landspeeder Model with detachable rear fin – based on the original cast and painting by Peterson.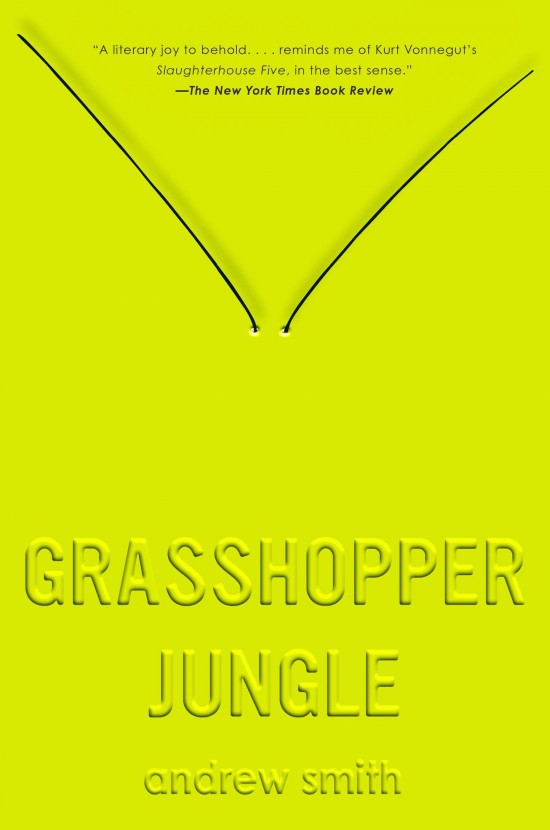 Grasshopper Jungle by Andrew Smith $15: This book is currently being developed for the big screen by Edgar Wright.
"Grasshopper Jungle is a rollicking tale that is simultaneously creepy and hilarious. It's propulsive plot would be delightful enough on its own, but Smith's ability to blend teenage drama into a bug invasion is a literary joy to behold... Smith may have intended this novel for young adults, but his technique reminds me of Kurt Vonnegut's in "Slaughterhouse Five," in the best sense." —New York Times Book Review In the small town of Ealing, Iowa, Austin and his best friend, Robby, have accidentally unleashed an unstoppable army. An army of horny, hungry, six-foot-tall praying mantises that only want to do two things. This is the truth. This is history. It's the end of the world. And nobody knows anything about it. You know what I mean. Funny, intense, complex, and brave, Grasshopper Jungle brilliantly weaves together everything from testicle-dissolving genetically modified corn to the struggles of recession-era, small-town America in this groundbreaking coming-of-age stunner.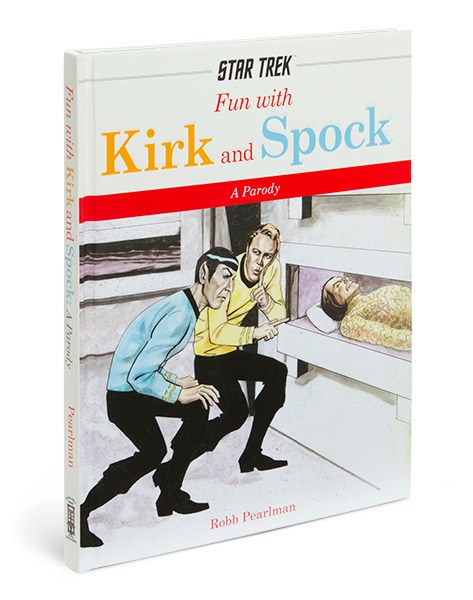 Star Trek Fun with Kirk and Spock $12: Looks like fun.
See the Enterprise. See the Enterprise go boldly. Go Go Go, Enterprise! Go Boldly! Join Kirk and Spock as they go boldly where no parody has gone before! This Prime Directive primer steps through The Guardian of Forever to a simpler time of reading, writing, and red shirts. Fun with Kirk and Spock will help cadets of all ages master the art of reading as their favorite Starfleet officers, Klingons, Romulans, Andorians, and Gorn beam down into exciting adventures.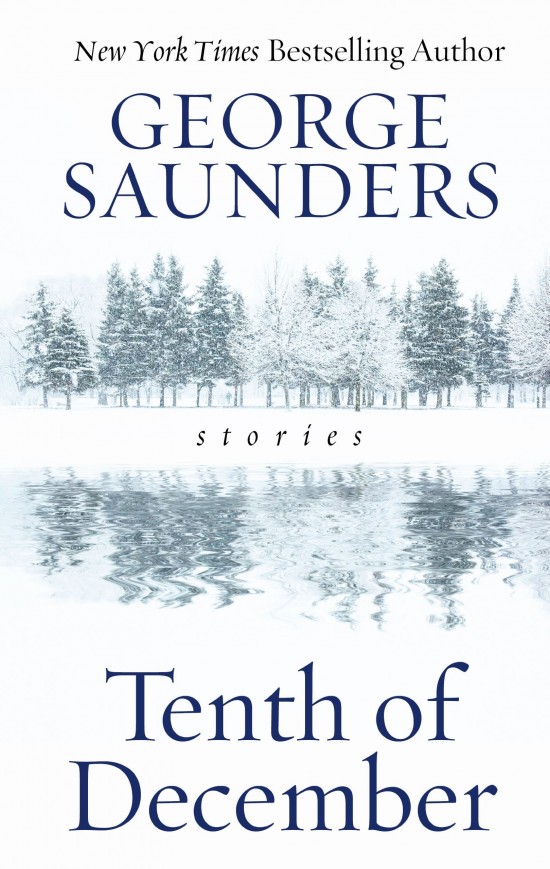 Tenth of December: Stories by George Saunders $9: While not about movies, this collection of short stories was recommended by /Filmcast co-host Jeff Cannata. It is a National Book Award finalist and named one of the ten best books of the year by The New York Times.
One of the most important and blazingly original writers of his generation, George Saunders is an undisputed master of the short story, and Tenth of December is his most honest, accessible, and moving collection yet. In the taut opener, "Victory Lap," a boy witnesses the attempted abduction of the girl next door and is faced with a harrowing choice: Does he ignore what he sees, or override years of smothering advice from his parents and act? In "Home," a combat-damaged soldier moves back in with his mother and struggles to reconcile the world he left with the one to which he has returned. And in the title story, a stunning meditation on imagination, memory, and loss, a middle-aged cancer patient walks into the woods to commit suicide, only to encounter a troubled young boy who, over the course of a fateful morning, gives the dying man a final chance to recall who he really is. A hapless, deluded owner of an antiques store; two mothers struggling to do the right thing; a teenage girl whose idealism is challenged by a brutal brush with reality; a man tormented by a series of pharmaceutical experiments that force him to lust, to love, to kill—the unforgettable characters that populate the pages of Tenth of December are vividly and lovingly infused with Saunders's signature blend of exuberant prose, deep humanity, and stylistic innovation. Writing brilliantly and profoundly about class, sex, love, loss, work, despair, and war, Saunders cuts to the core of the contemporary experience. These stories take on the big questions and explore the fault lines of our own morality, delving into the questions of what makes us good and what makes us human. Unsettling, insightful, and hilarious, the stories in Tenth of December—through their manic energy, their focus on what is redeemable in human beings, and their generosity of spirit—not only entertain and delight; they fulfill Chekhov's dictum that art should "prepare us for tenderness."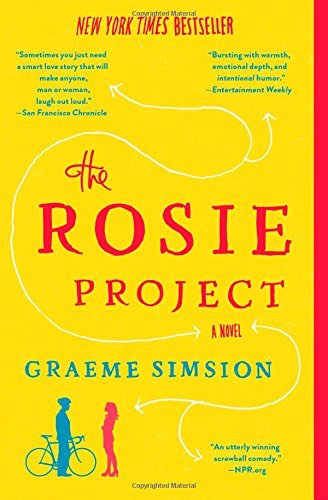 The Rosie Project: A Novel by Graeme Simsion $10: 21 Jump Street/The LEGO Movie directors Phil Lord and Christopher Miller are reportedly developing a movie adaptation written by (500) Days of Summer scribe Michael H. Weber.
Now in paperback, the international bestselling romantic comedy "bursting with warmth, emotional depth, and...humor," (Entertainment Weekly) featuring the oddly charming, socially challenged genetics professor, Don, as he seeks true love. The art of love is never a science: Meet Don Tillman, a brilliant yet socially inept professor of genetics, who's decided it's time he found a wife. In the orderly, evidence-based manner with which Don approaches all things, he designs the Wife Project to find his perfect partner: a sixteen-page, scientifically valid survey to filter out the drinkers, the smokers, the late arrivers. Rosie Jarman possesses all these qualities. Don easily disqualifies her as a candidate for The Wife Project (even if she is "quite intelligent for a barmaid"). But Don is intrigued by Rosie's own quest to identify her biological father. When an unlikely relationship develops as they collaborate on The Father Project, Don is forced to confront the spontaneous whirlwind that is Rosie?and the realization that, despite your best scientific efforts, you don't find love, it finds you. Arrestingly endearing and entirely unconventional, Graeme Simsion's distinctive debut "navigates the choppy waters of adult relationships, both romantic and platonic, with a fresh take (USA TODAY). "Filled with humor and plenty of heart, The Rosie Project is a delightful reminder that all of us, no matter how we're wired, just want to fit in" (Chicago Tribune).
TASCHEN's The Making Of Stanley Kubrick's 2001: A Space Odyssey $1500: The regular edition is sold out but you can get either of the the art editions, each limited to 250 copies which come with a signed print by 2001 art advisor Brian Sanders. I wish I could afford this beautiful edition but its way way out of my price range.
It's the movie that revolutionized science fiction and the art of cinema, that transformed the way we think about film with its special effects, narrative style, philosophical importance, and unusual musical choices. Now, fifty years after its conception, TASCHEN presents the most exhaustive publication ever devoted to 2oo1: A Space Odyssey. Limited to 1,500 copies, this landmark edition has been made in exclusive collaboration with both the Kubrick Estate and Warner Bros. Get closer than ever to this movie that changed the movies. Conceived by the same designers behind our instant collectible Stanley Kubrick's Napoleon: The Greatest Movie Never Made, this richly illustrated four-volume set features hundreds of previously unpublished documents and photographs, as well as personal testimony from Kubrick's co-screenwriter Arthur C. Clarke. All hardcover volumes are presented in a sleek metal slipcase inspired by the famous monolith, and come boxed with exclusive cover art from Wayne Haag. The Making of Stanley Kubrick's 2oo1: A Space Odyssey Four volumes with a metal slipcase, all designed by M/M (Paris): Volume 1: Film stills Volume 2: Behind the scenes (including new interviews with lead actors, senior production designers, and key special-effects experts) Volume 3: Facsimile of original screenplay Volume 4: Facsimile of original 1965 production notes Plus a small comic surprise Limited to a total of 1,500 copies, all signed by Christiane Kubrick: Art Edition No 1-500 (Art Edition A and B, with a signed print by Brian Sanders) and Collector's Edition No. 501-1,500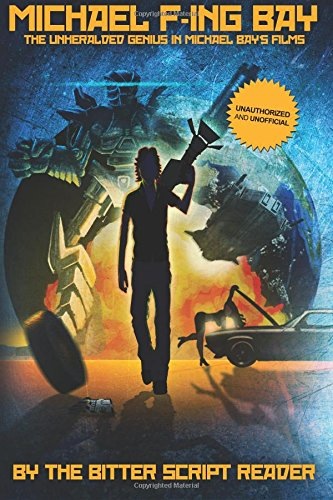 Michael F-ing Bay: The Unheralded Genius in Michael Bay's Films by The Bitter Script Reader $10: Hey, I know everyone loves to hate Michael Bay but I really appreciate the filmmaker for a pure visceral level. And I love the fact that someone has written a book praising the "unheralded genius of Michael Bay's films."
His movies have cumulatively earned $2.4 billion in the domestic box office, making him the second most-successful director of all time, right behind Steven Spielberg. If one gathered the top six directors in that category, that same man would be only one of the half-dozen to not also be in possession of an Academy Award: Michael Bay. Commercial success and meaningful art don't always go hand-in-hand, but is it possible for a filmmaker to consistently hit his mark with the audience without truly doing something right artistically? Professional critics have long taken aim at Bay's music-video-honed visual style, full of fast cuts, moving camera shots, hot women. The internet is full of negativity and scorn for the director too, but has anyone truly given Bay's oeuvre the benefit of the doubt? Michael F-ing Bay: The Unheralded Genius in Michael Bay's Films is the first-ever attempt to approach the Bay catalogue from an intellectual standpoint. Come ready to find the deep subtexts and profound meanings in Michael Bay's filmography. EXPERIENCE – the controversial discussion about man's relationship with God buried within Armageddon! DISCOVER – how Pearl Harbor demonstrates that emotional truth is far more vital than strict adherence to actual historical events! LEARN – how The Island is a pointed allegory attacking the proliferation of remakes and reboots that Hollywood produces! UNDERSTAND – the vulnerable confession that Michael Bay offers under the cloak of a true-life Miami crime story in Pain & Gain! And much more!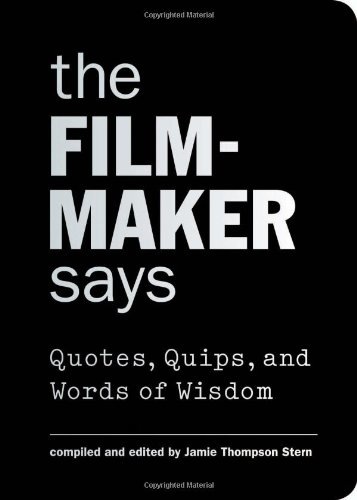 The Filmmaker Says: Quotes, Quips, and Words of Wisdom $13: I've tweeted out photos of some of the quotes in this book and every time I have a dozen or so people inquire about the book. Its a fun coffee table book, and good inspiration for an aspiring filmmaker.
"No saint, no pope, no general, no sultan, has ever had the power that a filmmaker has—the power to talk to hundreds of millions of people for two hours in the dark." —Frank Capra Inspiring everything from pop culture earthquakes to popular revolutions, filmmakers have demonstrated an uncanny ability to move the masses. But the drama they project on screen is only half the picture. Stretching back from its earliest days of two-reel silent films to the latest 3-D digital blockbusters, film history provides a cast of characters ready to spill witty bon mots, outrageous pronouncements, and heartfelt reflections. The Filmmaker Says is a colorful compendium of quotations from more than one hundred of history's most influential and opinionated creators of filmed entertainment. Paired like guests at the ultimate filmgeek dinner party—a celebrated filmmaker of today might sit next to a giant from the silent era—the members of this raucous crew puts on a show arguing, complimenting, and disagreeing with each other about every step of the moviemaking process. A perfect gift for working filmmakers, aspiring auteurs, and avid moviegoers, The Filmmaker Says will delight anyone who has dreamed of yelling "action" or just can't wait for the lights to go down and the curtain to go up.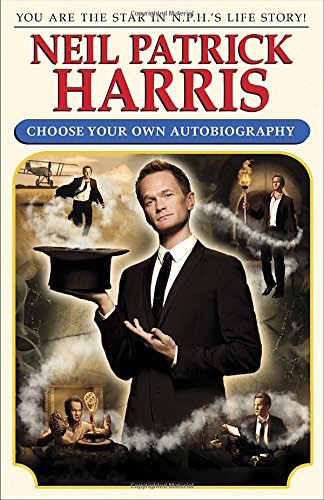 Neil Patrick Harris: Choose Your Own Autobiography Hardcover by Neil Patrick Harris $16:Yes, autobiographies are usually borring but NPH knows how to do it right — retelling his life story in the form of a choose your own adventure book.
Tired of memoirs that only tell you what really happened? Sick of deeply personal accounts written in the first person? Seeking an exciting, interactive read that puts the "u" back in "aUtobiography"? Then look no further than Neil Patrick Harris: Choose Your Own Autobiography! In this revolutionary, Joycean experiment in light celebrity narrative, actor/personality/carbon-based-life-form Neil Patrick Harris lets you, the reader, live his life. You will be born to New Mexico. You will get your big break at an acting camp. You will get into a bizarre confrontation outside a nightclub with actor Scott Caan. Even better, at each critical juncture of your life you will choose how to proceed. You will decide whether to try out for Doogie Howser, M.D. You will decide whether to spend years struggling with your sexuality. You will decide what kind of caviar you want to eat on board Elton John's yacht. Choose correctly and you'll find fame, fortune, and true love. Choose incorrectly and you'll find misery, heartbreak, and a hideous death by piranhas. All this, plus magic tricks, cocktail recipes, embarrassing pictures from your time as a child actor, and even a closing song. Yes, if you buy one book this year, congratulations on being above the American average, and make that book Neil Patrick Harris: Choose Your Own Autobiography!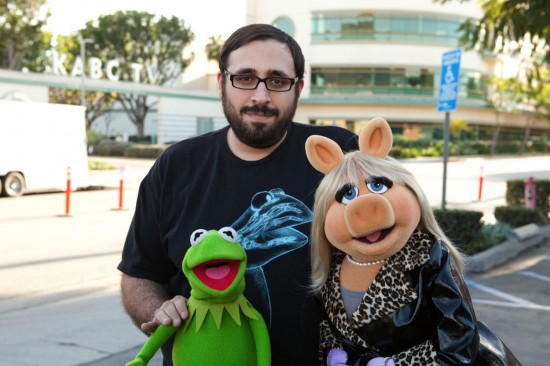 Thanks for reading Part 1 of our Holiday Gift Guide. I spent a lot of time curating this list and am very grateful you made it this far and hopefully you found it useful! If you're feeling extra generous this Holiday season, you can send me a gift off of my Amazon Holiday Wishlist. No pressure! Thanks again and Happy Holidays!
Check Out The Other Parts of /Film's Ultimate Film Geek Holiday Gift Guide 2014: