'Project Almanac' Trailer And Poster: Found Footage Time Travel Movie Finally Hits In January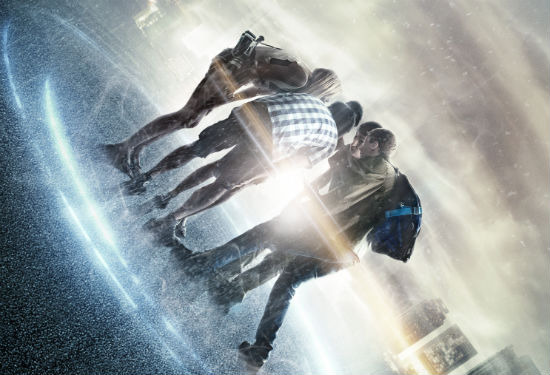 We've been talking about Dean Israelite's Project Almanac for what seems like forever. Jumping back in time, the idea first got picked up by Michael Bay's Platinum Dunes in 2012. Cameras then started rolling Summer 2013 aimed at a February 2014 release date. In that time, the title changed to Welcome to Yesterday. However the distributor, Paramount, decided to hold the film back once that date got close. It was retitled Project Almanac and it had a pretty successful, buzzy screening at Comic-Con.
Which brings us to the present. A second first trailer for Project Almanac has been released with the film set to hit theaters January 30. In it you'll see what a group of teenagers might do if they found out how to time travel in their garage. Watch the Project Almanac Trailer below.
Here's the Project Almanac trailer via MTV.
Project Almanac trailer
And here's the new poster. Love this tagline: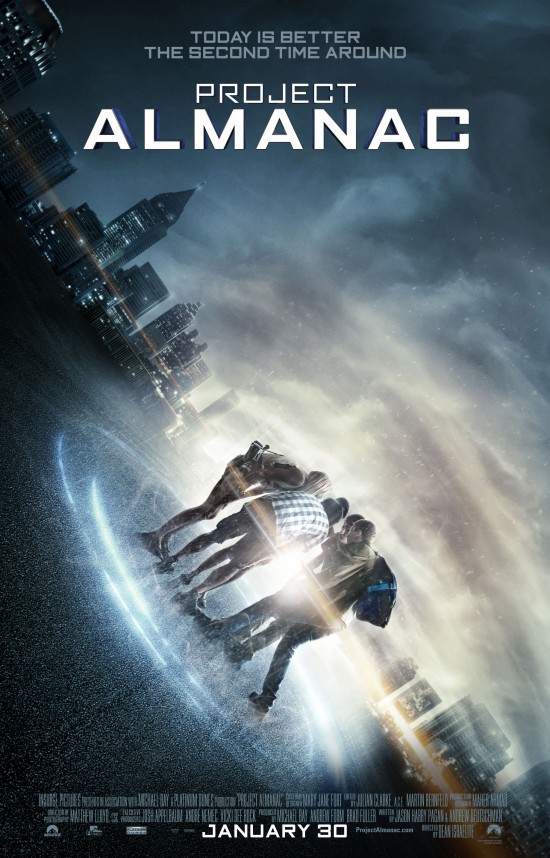 Russ saw the finished film at Comic-Con this year and enjoyed it for what it was. I heard some people even loved it. We should get more final verdicts soon as Paramount will almost certainly position this for plenty of word of mouth screenings on college campuses and things like that. It's an MTV Films production, so that fits right in their demo.
On it's own, it's a very effective trailer. Definitely reminiscent of the one cut for the film almost a year ago, but this time with more action and consequences. As a time travel fan, I'm very curious what the script by Jason Pagan and Andrew Deutschman does that distinguishes this film from others like it and how it's changed over the past few years.
Here's the official description of Project Almanac, which stars Jonny Weston, Sofia Black-D'Elia, Sam Lerner, Allen Evangelista and Ginny Gardner:
A brilliant high school student and his friends uncover blueprints for a mysterious device with limitless potential, inadvertently putting lives in danger.