DreamWorks Animation Pushes Back 'B.O.O. - Bureau Of Otherworldly Operations'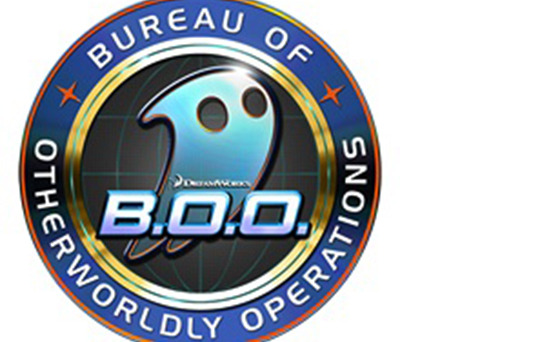 DreamWorks Animation had it's own Ghostbusters-style movie, B.O.O.: Bureau Of Otherworldly Operations, set for summer 2015 release. But now the company is rethinking the release date. "We regularly evaluate how to maximize [our films'] value, including determining the most opportune time to release a film," said a DWA spokesperson, and it turns out that summer 2015 is not the opportune time for B.O.O. The film is now floating in the aether without a release date, like one of its own ghosts. 
THR reports and has the quote above.B.O.O. features the voices of Seth Rogen and Melissa McCarthy as the lead ghost agents who stumble into an evil plot. Rashida Jones, Matt Bomer, Jennifer Coolidge and Octavia Spencer voice additional roles. Tony Leondis (Igor) directs from his own story concept; Tom Wheeler (Puss in Boots) scripted. Here's the plot:
The supernatural action comedy follows two bumbling apparitions who find themselves in an extraordinary after-life adventure when they join the Bureau of Otherworldly Operations (B.O.O.) – the ghost world's elite counter-haunting unit – and ultimately must face off against the planet's greatest haunter.
One obvious question here is whether or not we'll see the film reworked or altered along with this release date change. There's no data on that possibility yet, but it does seem like a potential part of the story.
B.O.O. was set for June 5, 2015. This date change comes as DreamWorks Animation faces stock market uncertainty — it beat third-quarter expectations, but has seen its stock downgraded, and watched Hasbro share prices tumble when the concept of a merger between the two companies was briefly floated last week. 
DreamWorks Animation still has two other 2015 releases: Home, with the voices of Jim Parson, Rihanna and Jennifer Lopez, on March 27, and Kung Fu Panda 3, set for a Christmas 2015 release.