Disney Is Opening A 'Toy Story' Themed Hotel, See Concept Art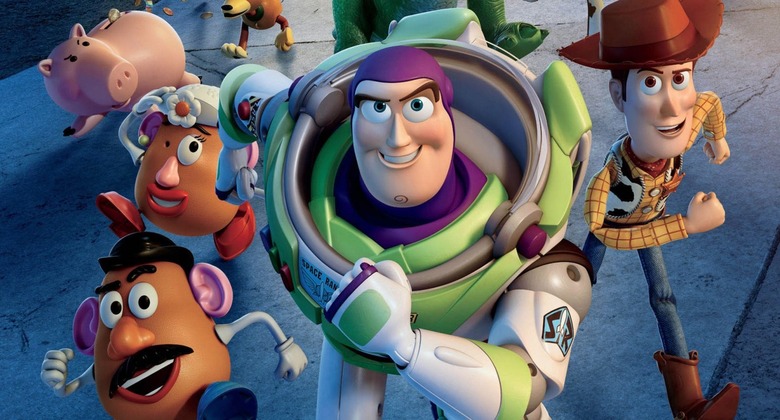 As we wiped tears from our eyes at the end of Toy Story 3, we thought that was the end. The last time we'd see Buzz, Woody and the rest of the gang. However, the adventures continued in a few fantastic short films, at a ton of cool theme park rides and now, we know we'll eventually see Toy Story 4 as well. We'll always have a friend in Pixar's first creation.
Beyond Toy Story 4, Disney has some thing else really special planned for the the franchise. They're doing a full Toy Story hotel and you can see a concept image below.
The Toy Story hotel will be part of the grounds at Disneyland Shanghai, which is schedule to begin opening in 2016. Here's a glimpse at what it may look like.
Disney's Toy Story Hotel at Shanghai Disneyland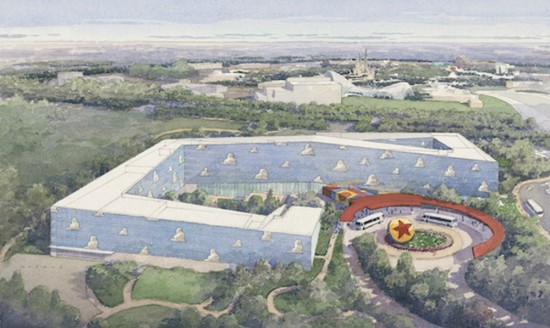 The image comes from the official Disney blog, which has the vague description as follows:
The Resort's Toy Story Hotel will transport guests to a world inspired by the toys from the Disney•Pixar series of Toy Story animated films.
What would be in a Toy Story hotel? We have a few ideas. You'd have to imagine all the rooms will be themed to various toys from the franchise. Maybe you'll feel like you're in toy box. Maybe there will be a Sunnyside Daycare wing, Al's Toy Barn to shop in, Woody's Roundup, Buzz's Star Command or even things themed to some of the short films, like Partysaurus Rex or Hawaiian Vacation. The possibilites are endless and you can imagine Disney Imagineers are having a blast designing it.
There's no word on when the Toy Story hotel will open, or if it'll be open when Disneyland Shanghai opens. But at this rate, since they're getting this awesome hotel, who knows what's next? A Star Wars hotel? Marvel land? Disneyland Shanghai seems like a must visit for any Disney fan.
What would be your dream experience at the Toy Story hotel?