Jon M. Chu To Make Nineties Dance Movie 'Can't Touch This'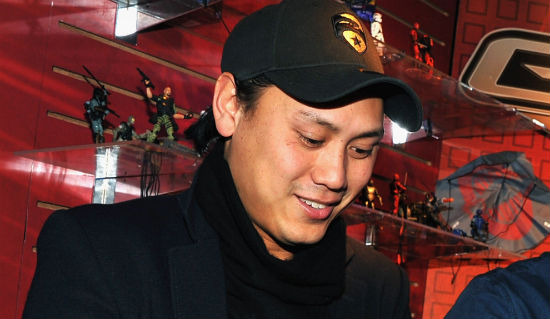 There's nothing like a nostalgia movie set during the decade you grew up in to make you feel old. The Nineties were my time. My teenage years. The films, music and culture of that decade have helped define who I am, which probably explains a lot about me. When it's happening though, you never think you'll see a time when the period you're in will be looked back at with fond nostalgia. Until it happens, that is, and you realize how times have changed.
As time moves on, every era becomes a period film and the latest is the Nineties. Director Jon M. Chu, director of several Step Up movies, G.I. Joe Retaliation and the upcoming Jem and the Holograms as well as Now You See Me 2, has just sold a pitch to Focus Features for a Nineties-era dance film called Can't Touch This. Read more about the Can't Touch This movie below.
Deadline broke the news of the Can't Touch This movie, which was quickly confirmed by Chu on Twitter.
2 Legit 2 Quit. #90s #ChuStudios http://t.co/Vm4iSzOKKx

— Jon M. Chu (@jonmchu) November 17, 2014
Annie Mebane and Steve Basilon, who wrote on Happy Endings and Community, will pen the script. Both currently work on a similar project, ABC's The Goldbergs. Chu is definitely producing, but there's no guarantee he'll direct.
The story doesn't reveal any plot details, just that it's "a high school dance comedy set in the golden era of the 1990s." So expect lots of the running man, the worm, big baggy pants, neon colors, and a healthy dose of music that may or may not include M.C. Hammer, Vanilla Ice, Ace of Base, Sir Mix A Lot, C + C Music Factory and so many others.
All kidding aside, if anyone can handle a movie like this it's Chu. He's got a stranglehold on the teen dance genre of film plus, with Jem and G.I. Joe, he's also getting into Nineties nostalgia. I just hope this film is funny, but more serious than it is campy. Dazed and Confused or American Graffiti instead of Take Me Home Tonight or Romy and Michelle's High School Reunion, to name a few good and bad decade nostalgia movies. (I'd settle for something like The Wedding Singer, a decent balance of both. Also The Wackness is a pretty great Nineties movie, so it's been done before.)
Are you gonna sweat for Can't Touch This?