Star Wars Bits: Attack Of The Clones 3D Screening, Midicholrians, Force Awakens Teases And Spoilers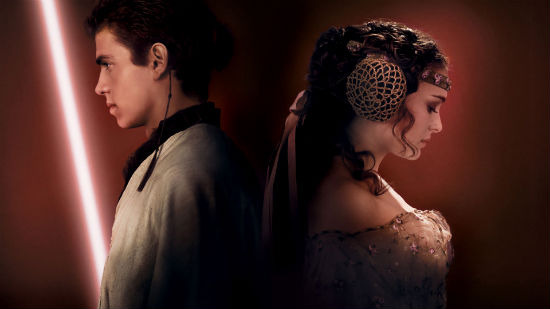 A special Star Wars screening, some cool rumors and more are in this edition of Star Wars Bits. Below, read about the following:
John Williams has, reportedly, recorded some new music for Star Wars: The Force Awakens.
Star Wars Episode II: Attack of the Clones will finally screen in 3D.
J.J. Abrams' assistant director Tommy Gormley talks about The Force Awakens.
Dave Filoni talks the use of Darth Bane in The Clone Wars.
See possible Star Wars: The Force Awakens film cans.
Watch a video about the importance of midicholrians.
Marvel Comics: Darth Vader brings together two iconic characters who we've never seen together.
A beautiful piece of Hoth art by Tim Doyle is revealed.
Some more possible concept art from The Force Awakens is described.
Read a massive, massive, rumored spoiler from Star Wars: The Force Awakens.
Did you read the rumored description of the Star Wars: The Force Awakens teaser trailer yet? Well, if not, there that is. And those rumors are popping up because Making Star Wars reports John Williams finally recorded new music for the film over the weekend. Read more at the link.
Star Wars Episode I: The Phantom Menace opened in 3D several years back, but returns weren't what Fox wanted. So they cancelled planned 3D releases of Episodes II and III. So it's pretty special that the Christopher B. Smith Film Center in San Rafael, CA is screening Star Wars Episode II: Attack of the Clones in 3D as part of a celebration of effects legend Dennis Muren. It takes place November 23. Click here for more information and tickets. Thanks to Underworld.Tommy Gormley, the assistant director on Star Wars: The Force Awakens, was recently been given a BAFTA award and after winning, he talked to the Daily Record about his latest film. Check it out.
Many Star Wars fans have hypothesized about the role of Darth Bane moving forward in the Star Wars canon. And while there aren't any new spoilers here, Clone Wars and Rebels producer Dave Filoni talks about the character's creation in this official video. Only Clone Wars spoilers here.
Here's a fun story. Making Star Wars was sent in the below two images. They appear to be film canisters from the production of "AVCO," which we know was the code name for Star Wars: The Force Awakens in some circles. There wasn't anything in them but, it's still kind of cool.
Latino Review, usually the provider of exciting Star Wars news and rumors, this week brings us something deeper. They've written a long column on the importance of midicholrians in the Star Wars Universe and how they could change the way we look at Star Wars: The Force Awakens. Click here to read the full article, which provides context, and here's a video supplement that works on its own. Massive spoilers for The Clone Wars here.
Last week, we showed the cover of Marvel Comics: Darth Vader #1 and now we have some cool details. The Hollywood Reporter has a few images from inside the comic which reveal the deadly Sith goes to visit everyone's favorite gangster, Jabba the Hutt. Head there to read.
Artist Tim Doyle will be selling mystery tubes on his website Tuesday and, in each one, will be one print that's not a mystery. It's this awesome Hoth poster. Read more and grab a tube November 18 at 2 p.m. CST.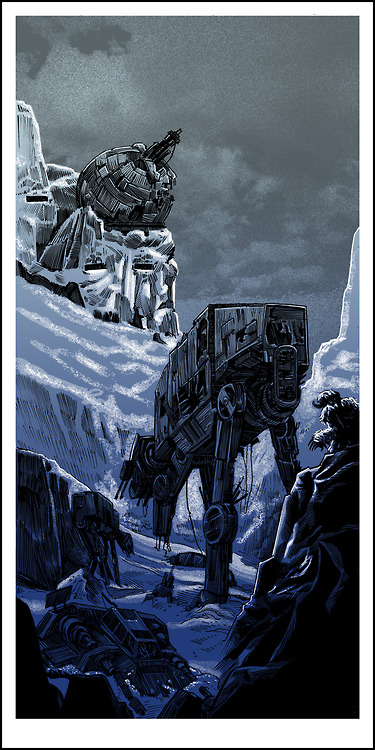 Two more pieces of potential Star Wars: The Force Awakens concept art is described by Making Star Wars. First is one about a few of the main characters. The second are of some villains. Both have potential minor spoiler, so read with caution.
Finally, we're not going to publish it here so no worries, but Star Wars 7 News has a really interesting, potentially crazy spoiler-filled scene description from The Force Awakens. This would be from the end of the film and help shape the direction of the trilogy as a whole. Head there to read but only if you like this kind of thing.