First Look At Jurassic World's New Dinosaur And Website; Trailer Coming Thanksgiving [UPDATED]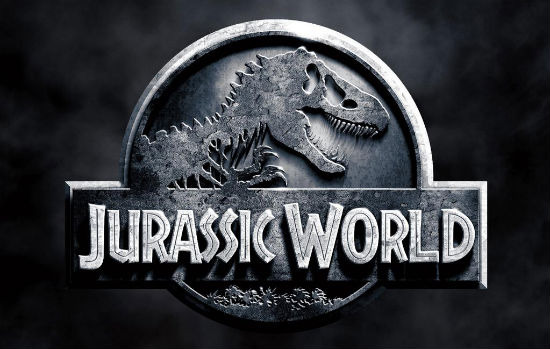 UPDATE: In addition to the new viral site, the official Jurassic World website has launched with a countdown that ends on Thanksgiving. That's when we'll see the trailer. The original story follows below, with some new images.
Monday brings a few pieces of news on the Jurassic World front. First are some rumblings we've been hearing that director Colin Trevorrow might have a trailer ready for on or near Thanksgiving. The second is our first look at one at one of the new dinos in the film, courtesy of early Lego images. Check out what looks to be our first images of Jurassic World's new dinosaur below.
The images come from groovebricks.com, via Comic Book Movie. They're calling it the "D-Rex," and it appears to be the new dinosaur created by the park's geneticists.
REMOVED BY THE REQUEST OF UNIVERSAL.
You can see more images of familiar dinosaurs, such as the T-Rex and velociraptors, at the above link.
Many of the visual characteristics of this dinosaur line up with previously reported rumors (red eyes, light skin) but here's how the director described it to us a few months back:
Yes, there will be one new dinosaur created by the park's geneticists. The gaps in her sequence were filled with DNA from other species, much like the genome in the first film was completed with frog DNA. This creation exists to fulfill a corporate mandate—they want something bigger, louder, with more teeth. And that's what they get.
I know the idea of a modified dinosaur put a lot of fans on red alert, and I understand it. But we aren't doing anything here that Crichton didn't suggest in his novels. This animal is not a mutant freak. It doesn't have a snake's head or octopus tentacles. It's a dinosaur, created in the same way the others were, but now the genetics have gone to the next level. For me, it's a natural evolution of the technology introduced in the first film. Maybe it sounds crazy, but most of my favorite movies sound crazy when you describe them in a single sentence.
As for the trailer, we don't have a confirmation, but just want to report some interesting rumors we heard that we'll see something before the end of the month. So keep an eye on the official @JurassicPark Twitter account or maybe even the director's timeline: @colintrevorrow. What do you think of the new Jurassic World dinosaur?
UPDATE: The official website, www.jurassicworld.com, is live. Visit it to see the countdown to the trailer on Thanksgiving day. Specifically, it ends at 9 p.m. EST on Thursday November 27. Of note, Universal's flagship network, NBC, is airing a pretty big football game that evening so I think it might be worth watching.
Also, there are some interesting drawing on the page that reveal some kind of Tron-esque personal vehicles.