Universal Monsters Reboots Will Be Action-Adventure, Not Horror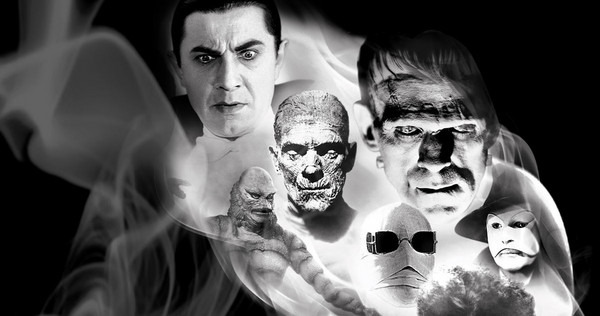 Universal has a plan to reboot its Universal Monsters characters, and it shouldn't even come as a big surprise: the monsters will anchor action/adventure movies, not horror films. That's the angle we knew the studio was planning with the new Mummy movie, to be directed by Alex Kurtzman. They've done this before, with the last Mummy franchise, and it was a success. (For a while.) They tried it with Van Helsing, which was a joke of a movie. But the Fast/Furious model seems too good to ditch now, and so the "horror" part of these monster movies is being pitched in the bin.
Read what Universal's chief said about the new reboots below.
During a THR roundtable featuring studio heads, Donna Langley, the head of Universal, said that while Universal doesn't have superheroes, it does have the Monsters. And they'll basically be approached as superheroes:
We don't have any capes [in our film library]. But what we do have is an incredible legacy and history with the monster characters. We've tried over the years to make monster movies — unsuccessfully, actually. And we had an epihany, which is that the horror genre has a ceiling; it's not global. There's a reason why monster characters are enduring, generation upon generation. So we took a good, hard look at it, and we settled upon an idea, which is to take it out of the horror genre, put it more in the action-adventure genre and make it present day, bringing these incredibly rich and complex characters into present day and reimagine them and reintroduce them to a contemporary audience.
For a couple of the monster characters, there's reason to deviate from horror. The Mummy clearly can work as action/adventure, though the character's horror underpinnings are important. And the Invisible Man can be a thriller more than anything else, but the story should still have that underlying element of derangement, as the central character really loses his mind. There can be a superhero-like element to these stories, and that principle doesn't have to be the downfall of the monsters.
But they are monsters, and the stories are horror at their core, even if they're not modern Paranormal Activity-type horror. And rather than trying to innovate or forge a path with these characters that is unusual in the current landscape, Universal — facing the eventual end of the Fast/Furious films — seems to be playing it safe, and cramming these characters into a model that already works for other stories.
This roundtable is great overall, as it is good to hear these primary decision-makers explaining how they go about their business. Whether you like how they go about it is another thing, but it's good to hear what they have to say. It's also fun to listen to Jonathan Sehring of IFC talk about how his company has approached releases differently from the big studios. And Kevin Tsujihara is asked, sort of, about WB's DC slate announcement versus Marvel's big event.