First Look: Avengers Black Widow And Hawkeye At Disneyland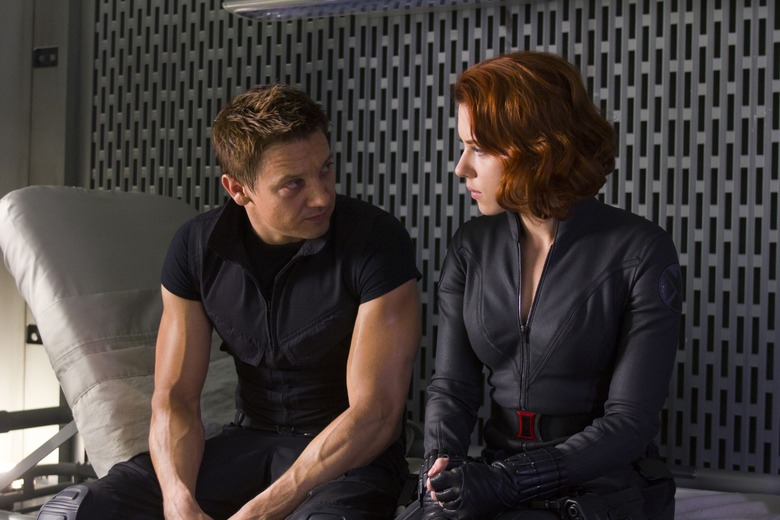 Three of The Avengers are Disneyland regulars. Captain America and Thor not only appear in the theme park, they (along with Iron Man) have their own sections inside the Innoventions building at Tomorrowland in Anaheim, CA. However, two of their friends are now coming to the park: Black Widow and Hawkeye. Disney has cast two actors who look remarkably like Scarlett Johansson and Jeremy Renner but have a much smaller salary. Check out what Black Widow and Hawkeye look like at Disneyland.
Thanks to the Disney Parks Blog for the Black Widow Hawkeye Disneyland image.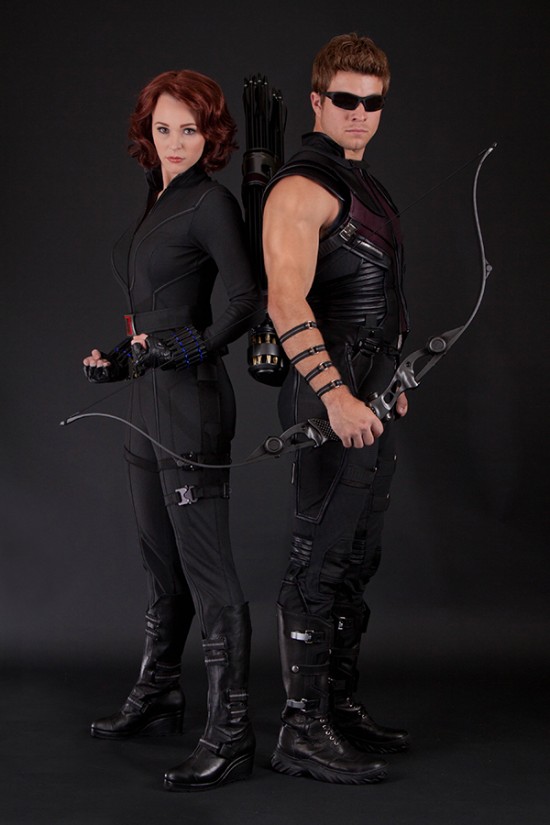 Hawkeye and Black Widow began appearing at Disneyland this past weekend, along with Captain America and Thor, to celebrate the Avengers Super Heroes Half Marathon. Read more at the above link.