Chan-Wook Park To Direct Body-Swapping Sci-Fi Thriller 'Second Born'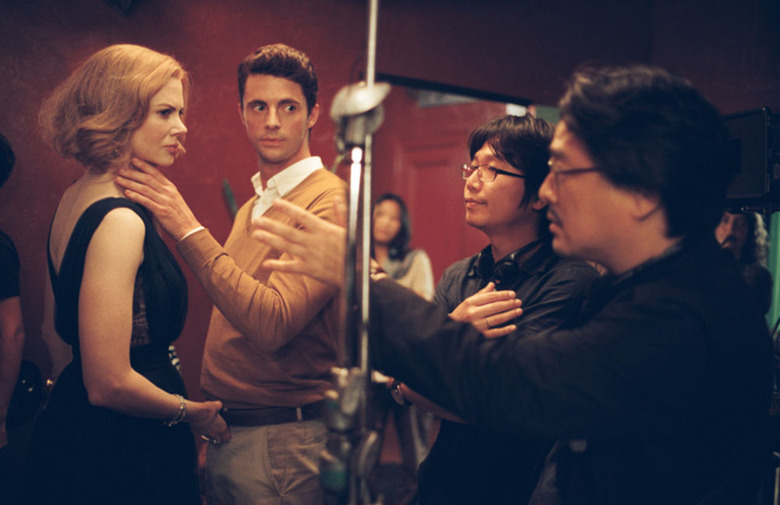 Following his English-language debut Stoker, Chan-wook Park is prepping another English-language film. The South Korean filmmaker is set to direct and develop Second Born, a twisted sci-fi thriller written by David Jagernauth. Hit the jump for more on the Chan wook Park Second Born project.
It sounds right up Park's alley in that it seems dark, strange, and twisted, but it also marks some new territory for him since he hasn't done much sci-fi. 2006's I'm a Cyborg But That's OK was influenced by the genre but wasn't really what you'd call a sci-fi film.
It's unclear when Second Born will begin shooting, but it probably isn't his next project as he's set to shoot Fingersmith in early 2015. That one is a Korean-language adaptation of a British Victorian novel by Sarah Waters. Beyond that, he's been linked to a couple of other projects including The Ax and The Brigands of Rattleborge.
Park is best known for his "Vengeance trilogy," the centerpiece of which is Oldboy. His other films include the vampire horror Thirst and the military thriller J.S.A.: Joint Security Area. Lately he's shown an interest in English-language filmmaking. In addition to Stoker, which received mostly positive reviews but arguably wasnt' among his best work, he he helped produce fellow Korean director Bong Joon-ho's English-language debut, Snowpiercer.
Second Born will be produced by David Lancaster. He was behind two of this year's most buzzed-about thrillers, Nightcrawler and Whiplash. Also on board are Stephanie Wilcox, who worked with Lancaster on both Nightcrawler and Whiplash, and Wonjo Jeong (Stoker).