Star Wars Bits: Matthew McConaughey, 'The Force Awakens' Books, 'Rebels' Easter Eggs, Toy Infographic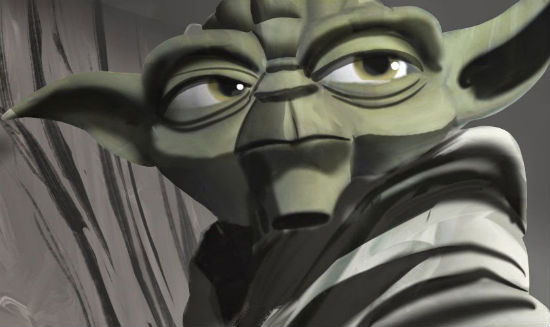 Teases from The Clone Wars, Rebels, The Force Awakens and Episode VIII are all in this edition of Star Wars Bits. Below, read about the following:
Matthew McConaughey is open to a role in Star Wars, just like he's open to a role in anything.
Rian Johnson offered up a fun tease about Star Wars Episode VIII.
Watch some clips from the next episode of Star Wars Rebels, which may have a Force Awakens Easter Egg.
Dee Bradley Baker, voice of the Clones on The Clone Wars, has joined Star Wars Rebels.
A new Star Wars video game might feature Chewbacca.
Alex Ross did a stunning variant cover to Star Wars: Darth Vader #1.
See some Star Wars: The Clone Wars The Lost Missions concept art.
Read about someone who was on the sets of Star Wars: The Force Awakens.
Check out a timeline of all the Star Wars toys ever released.
IGN talked to one of the most popular actors out there today, Matthew McConaughey, and asked him if he'd be interested in a role in a Star Wars movie. As is his stock answer to any question of this nature (Marvel, DC, etc.), here was his response:
There's not anything that I'm not open to embracing. I want it to be a quality script, I want a quality character. I want to be a little scared of it. I want to have new challenges. I want to do something, I want to find in a character where I can get to a point where I feel like nobody could be doing this but me. I'm going to have an original experience, an original take. That takes work to get to that point, but whatever the genre I'm wide open.
Check out this selection of tweets that includes Rian Johnson taking a suggestion for Star Wars Episode VIII.
Okay, that's it. @rianjohnson just won all the things in my book. #StarWars pic.twitter.com/QzbVByzgRO

— Geek Girl Diva (@geekgirldiva) November 10, 2014
That would be awesome, no? But I think it's already going to get taken care of in The Force Awakens.
Speaking of The Force Awakens, there may be a really, really, REALLY obscure Easter Egg for it in the new episodes of Star Wars Rebels. It's a two-part episode called Empire Day and, Star Wars 7 News has uncovered a fan theory where some text in the episode translates to the release date of Star Wars comic that has some strong connections to lots of rumors regarding Daisy Ridley's character in The Force Awakens. The rumors do surmise that you know a few spoilers from the film though, so be aware if you go read it. Either way, it's crazy interesting.
For the spoiler averse, here's simply a clip from Empire Day!
Speaking of Rebels, voice actor Dee Bradley Baker has joined the cast of the show. Who he voices is a bit of a spoiler and, if you consider the fact he voiced all of the Clones in The Clone Wars, it creates an even crazier theory. You can read all the answers to those spoilers at Star Wars Underworld.
Some information has begun to come out for books tied to The Force Awakens. There aren't any spoilers here, but it does confirm once we get to around September of 2015, there's going to be no avoiding Star Wars spoilers anymore. SW 7 News has the full list including release dates.
Star Wars 7 News found a story where an ad is looking for a voice actor to mimic Chewbacca in a new Star Wars video game by Bioware scheduled for release next year. Now, is the team behind Mass Effect and Star Wars The Old Republic working on a new game? It sounds possible. Read more at that link.
The official Star Wars website revealed this variant Alex Ross cover to Marvel's Star Wars: Darth Vader #1.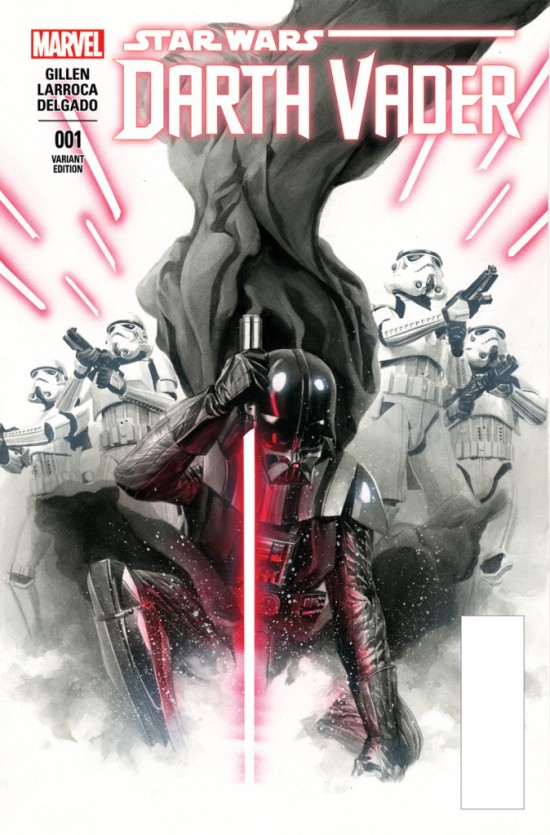 The sixth season of Star Wars: The Clone Wars, The Lost Missions, is now on Blu-ray and Yahoo has a bunch of cool concept art. Here is just a small selection:
Making Star Wars has a really interesting report from a source who was allowed to walk around the Star Wars: The Force Awakens sets at Pinewood Studios. He talks of several different sets, some that are sandy, some snowy, others rocky, nothing really spoilery but very interesting.
More spoilery is a description of an scene involving the arrival (or exit) of the Millennium Falcon from a new location. It sounds like it could either be from a scene in the movie, or just a mood piece. Either way, read more at Making Star Wars.
Finally, MTV posted this awesome infographic from Hasbro of all the Star Wars toys ever released. Lots of awesome info in here and lots of memories too. Click to blow it up.