More Universal Monster Writers Confirmed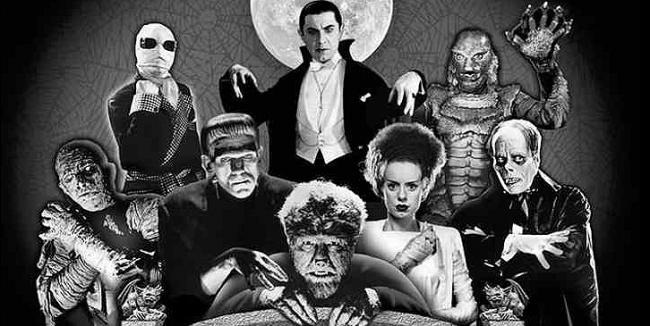 It's like something out of a mad scientist movie: Universal is building its own brain trust like a Frankenstein's monster version of the Pixar brain trust. We know that two key players in this team are Chris Morgan (Fast/Furious) and Alex Kurtzman (Star Trek), with Kurtzman writing and directing a new Mummy picture. Aaron Guzikowski (Prisoners) was recently confirmed to be on board to write a new Wolfman movie. Now Noah Hawley (Fargo TV series creator/writer) and Ed Solomon (Men in Black, Now You See Me) are confirmed as part of the group as well. We've got more details on the evolving Universal Monsters franchise plan below. 
THR reports the names, though we've known that Hawley was working on a Universal Monsters movie. We don't know what characters most of these guys will tackle, or in what order. But THR does say that "other planned movies [besides the Mummy and Wolf Man] revolve around the characters of Dracula, Frankenstein, The Invisible Man, Bride of Frankenstein and vampire hunter Van Helsing."
Earlier this fall, the film Dracula Untold was given a modern-day coda which theoretically allows it to be linked to this series. Whether that version of Dracula will be the one explored going forward it something we don't know.
The trade also says that this crew is being assembled to work in a manner that is somewhat like Pixar's brain trust, and something like a TV writer's room, where everyone collaborates on the broad strokes of the series and characters. The goal is to "work on a model of serialized storytelling." Guzikowski's Wolfman will be a new version of the character, and "hopefully re-launch a franchise and also weave in with the movies of the other monster characters."
As we've reported, Kurtzman's The Mummy will be the first effort in this overall series, with a release date set for June 24, 2015.