Michelle MacLaren Signs To Direct 'Wonder Woman'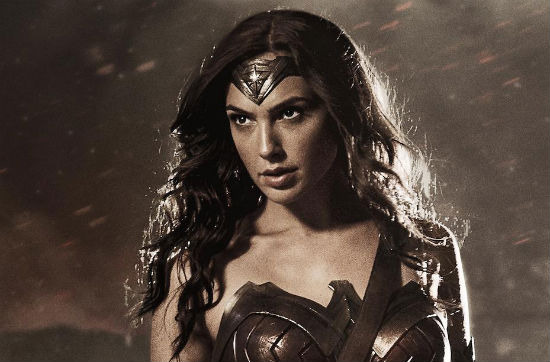 These days Michelle MacLaren ends up on every fan list of directors wanted to helm big projects. She's a big time TV director, showing her talents on Breaking Bad and Game of Thrones, but has yet to break into features. When the rumor began that Warner Bros. wanted a female director for their 2017 Wonder Woman movie, MacLaren's name kept popping up. At the start, that was nothing more than talk. Now, multiple sources have revealed that MacLaren is the frontrunner for the coveted position. Read more about the possible Wonder Woman director below.
Update: MacLaren has now signed to develop and direct Wonder Woman. A few more new details are below, following our original report.
Sources talking to both Latino Review and The Wrap reveal that MacLaren is the front runner for the job. Warner Bros. isn't talking, of course, and neither are MacLaren's people. Variety says she's in talks.
According to their sources, there is an official short list for the film, and not all of the choices are women. MacLaren is the top of the list though, and she just recently finished directing an episode of AMC's upcoming show, Better Call Saul.
Wonder Woman, whomever directs, will be released on June 23, 2017. Gal Gadot will play the title role, which she'll originate in 2016's Batman v Superman: Dawn of Justice. Another rumor about the film is that it's not a sequel to that team-up film. Apparently, it may be a 1920s period film, essentially a prequel, that will tell of earlier days for the Wonder Woman we'll see in Batman v Superman.
"Wonder Woman is arguably one of the most powerful female characters of all time and a fan favorite in the DC Universe," Zack Snyder said when Gadot was cast. "Not only is Gal an amazing actress, but she also has that magical quality that makes her perfect for the role. We look forward to audiences discovering Gal in the first feature film incarnation of this beloved character."
Update: On November 24 THR reports that MacLaren has signed to direct the film. She'll work with a writer or writers, who are as yet unnamed, to develop the script for the 2017 release. Prior to settling the deal with MacLaren, it seems that WB also met with other directors including The Babadook writer/director Jennifer Kent, and also Lesli Linka Glatter of Homeland and Twin Peaks. We're very happy to see MacLaren get this gig, but I'm also excited to see that Jennifer Kent even got a meeting.