Aaron Sorkin Adapting Underground Poker Memoir 'Molly's Game'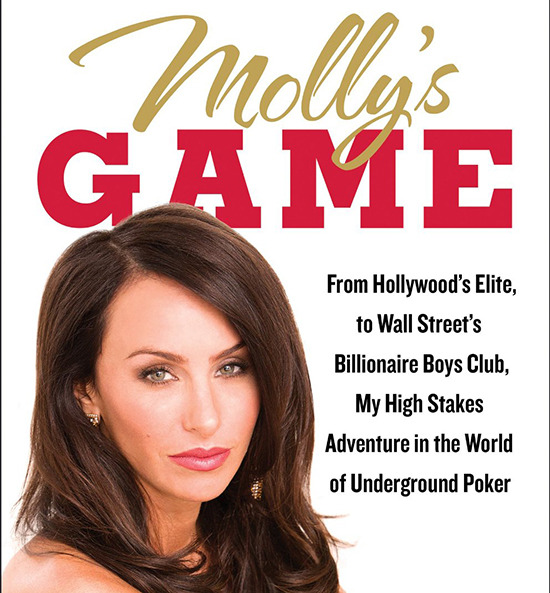 Aaron Sorkin recently said he was done writing for television, but his feature film writing career isn't going anywhere. Danny Boyle is prepping to shoot Sorkin's script about Steve Jobs, based on the biography by Walter Isaacson. And now Sorkin is set to adapt another true-life story to the screen. This time he'll tackle Molly Bloom's memoir Molly's Game, which describes Bloom's years running the most elite underground poker game in Los Angeles — and the inevitable FBI takedown of her operation.Deadline reports that The Mark Gordon company has option Bloom's book, and set Sorkin to write. Gordon is also part of the group making the Steve Jobs movie at Sony, so he and Sorkin have experience together.
Bloom was a skiing prodigy, but she moved to Los Angeles after failing to place on the US Olympic team. A chain of events led her to creating and running the most exclusive underground poker game in the city, where hundreds of millions of dollars changed hands. She ran that game for eight years, until interest from authorities shut it down.
In addition to this story, Sorkin adapting The Politician from Andrew Young's book John Edwards, and is also tackling Moneyball author Michael Lewis's book Flashboys.
In the late 2000s, Molly Bloom, a twentysomething petite brunette from Loveland Colorado, ran the highest stakes, most exclusive poker game Hollywood had ever seen—she was its mistress, its lion tamer, its agent, and its oxygen. Everyone wanted in, few were invited to play.
Hundreds of millions of dollars were won and lost at her table. Molly's game became the game for those in the know—celebrities, business moguls, and millionaires. Molly staged her games in palatial suites with beautiful views and exquisite amenities. She flew privately, dined at exclusive restaurants, hobnobbed with the heads of Hollywood studios, was courted by handsome leading men, and was privy to the world's most delicious gossip, until it all came crashing down around her.