'Night At The Museum: Secret Of The Tomb' Trailer: The Monkey Is In Charge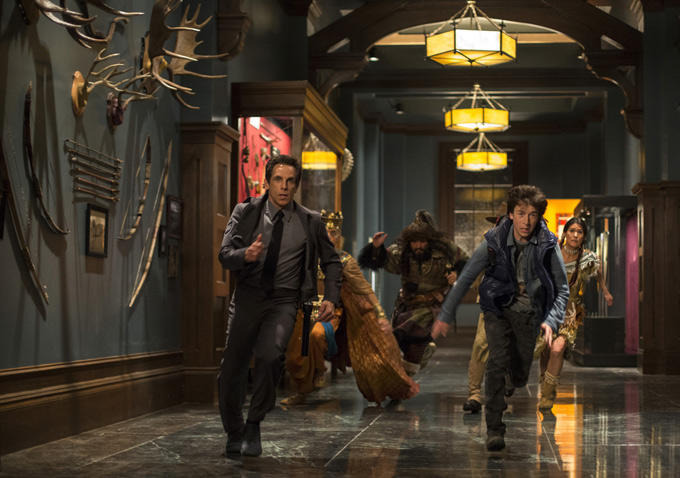 One of Robin Williams' final movies features a monkey saving Owen Wilson from a lava flow by pissing on the hot stuff — and on Wilson. But hey, it's comedy, and a little urine comes with the territory. That footage is in this new Night at the Museum 3 trailer, along with some other stuff we've seen before. But there's also more of Lancelot here, and also more antics in general as the collection of brought-to-life museum exhibits, led by former security guard Ben Stiller, tries to figure out why the magic that animates these characters is starting to fail. (Hey, is that a metaphor for franchise moviemaking?)
Watch the latest Night at the Museum: Secret of the Tomb trailer below.
At least the monkey isn't wetting Robin Williams' head. As for the rest of this one, it appears to be pretty much what you'd expect given the comedy of the first two movies. If those were your thing, you're all set. If they weren't your thing, this is might be a mild hate-watch, or just a way to indulge a bit of mournful fandom for the late Williams.
Night at the Museum: Secret of the Tomb opens on December 19. Ben Kingsley, Steve Coogan, and Ricky Gervais also star. Trailer via Fandango.
Get ready for the wildest and most adventure-filled Night At the Museum ever as Larry (Ben Stiller) spans the globe, uniting favorite and new characters while embarking on an epic quest to save the magic before it is gone forever.