First Look: 'Strange Magic' Is A New Lucasfilm Animated Feature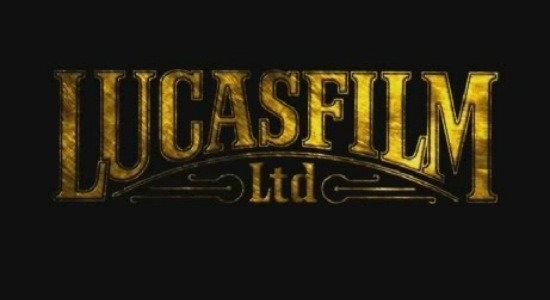 We knew that Lucasfilm was making a new animated movie; now it is already set for release in January 2015. Recently rumors surfaced of a possible sequel title for Frozen, when Disney registered URLs using the title "Strange Magic." As it turns out, Strange Magic is the name of an already-completed animated film from Lucasfilm.
The movie features the voice talents of Alan Cumming, Evan Rachel Wood, Kristin Chenoweth, Maya Rudolph, Alfred Molina and Elijah Kelley. Gary Rydstrom directs from a story by George Lucas, based on A Midsummer Night's Dream.
Check out a first image below.
The info came first from Lucasfilm publicist Chris Argyropolous:
"Strange Magic," a new animated film from Lucasfilm Ltd., will be released by Touchstone Pictures on January 23 2015 pic.twitter.com/wpLNxqkiHk

— Chris Argyropoulos (@ThatChrisA) November 11, 2014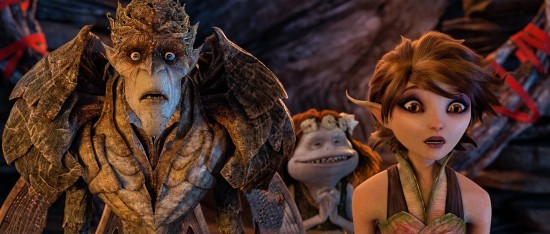 Last year, Brave co-director Brenda Chapman referred to the film without specifics, explaining that she had been working on the story at Lucasfilm:
I have been working on a project with Lucas for quite some time — about six months. When Lucasfilm was handed over to Kathleen Kennedy, she asked me to consult on the film to help solve its story problems. It was an opportunity for me to work with her. I felt honored to be asked by her, after what happened at Pixar. DreamWorks was very generous to me in postponing my start date with them so that I could work with Kathleen, also. My work on the project is done. My good friend, Gary Rydstrom, is directing it now.
Here's the press release info:
"Strange Magic," a new animated film from Lucasfilm Ltd., will be released by Touchstone Pictures on January 23, 2015.  "Strange Magic" is a madcap fairy tale musical inspired by "A Midsummer Night's Dream." Popular songs from the past six decades help tell the tale of a colorful cast of goblins, elves, fairies and imps, and their hilarious misadventures sparked by the battle over a powerful potion. Lucasfilm Animation Singapore and Industrial Light & Magic, which created the CGI animation for 2011's Academy Award®-winning film "Rango," bring to life the fanciful forest turned upside down with world-class animation and visual effects.
With a story by George Lucas, "Strange Magic" is directed by Gary Rydstrom ("Toy Story Toons: Hawaiian Vacation," "Lifted"), produced by Mark S. Miller (associate producer "Mars Attacks!") and executive produced by George Lucas, with a screenplay by David Berenbaum ("Elf"), Irene Mecchi ("Brave," "The Lion King") and Rydstrom. An extraordinary roster of film, television and Broadway stars lend their voices to "Strange Magic," including Alan Cumming (CBS' "The Good Wife," Broadway's "Cabaret"), Evan Rachel Wood ("The Ides of March"), Kristin Chenoweth (Broadway's "Wicked"), Maya Rudolph ("Big Hero 6," "Bridesmaids"), Sam Palladio (ABC's "Nashville"), newcomer 
Meredith Anne Bull, Alfred Molina ("Chocolat"), Elijah Kelley ("Hairspray," "The Butler"), Bob Einstein (HBO's "Curb Your Enthusiasm") and Peter Stormare ("Fargo"). Well-known music producer Marius de Vries ("Moulin Rouge") serves as both the musical director and composer.