50 Great Films You Should See From 2014

2014 has been an amazing year for movies, but it's easy to be overwhelmed by the number of films being released. With VOD and digital viewing options starting to gain ground on traditional theatrical distribution, there's more to watch than ever before. When compiling the list, Peter, Angie, Germain and I easily came up with a raw list of about 100 movies, and that's while feeling there's still a lot we have to see.
The great news is that many of these films are excellent. The bad news is that the biggest films can drown out everything else. Most movies don't have a Marvel Studios ad budget; many come and go in a matter of weeks. Sure, they end up on disc, VOD and Netflix soon, but there they join thousands of other options. So here's a list of 50 great films from 2014 you should see, drawn from the independent circuit and from foreign releases with independent US release.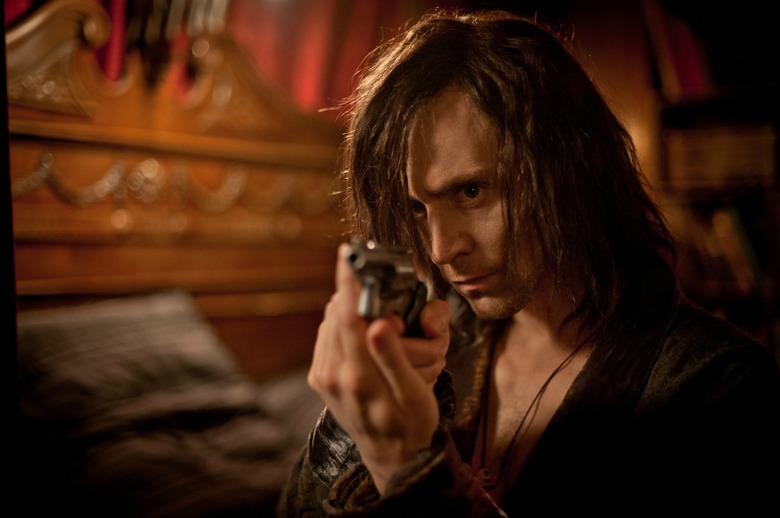 Twenty Essentials
Let's start off twenty essentials — these are films that are exemplary in some way. Some cross boundaries between typical audiences and genres; others provide a unique look at a subject we'd previously assumed was all but exhausted. Some give us something we've simply never seen before. These films aren't ranked, but the films on this page are (as far as I'm concerned) among the best of 2014.
Other films could easily be represented here, but some are essentially "tentpole indies" such as Grand Budapest Hotel and Birdman — films that you probably already know about, with budgets that dwarf most of the other films on this list, and a marketing push to match. And there are a few that I'd love to feature, but which have release dates far into 2015, or no release date at all, such as The Look of Silence and Kumiko the Treasure Hunter. Then there's Godard's Goodbye to Language 3D, which has a very limited US run.
***
20000 Days on Earth (Iain Forsyth and Jane Pollard, Drafthouse Films)
Not merely a look back at the career of singer/songwriter/band leader Nick Cave, but an look into the process of creativity and the ways in which we make sense of the important events in our lives.
***
The Babadook (Jennifer Kent, IFC Midnight)
A horror film that is almost more of a family drama than a hardcore horror picture — it's as much driven by the spirit of Polanski as it is by the supernatural — but that's why The Babadook is so effective. It puts character over concept, and finds a way to create visceral spectacle out of fears and problems that are common to us all.
***
Jodorowksy's Dune (Frank Pavich, Sony Pictures Classics)
Pure ambition and the moviemaking process are both torn open and examined in this strangely thrilling documentary. Jodorowsky's Dune revels in those ideas that are grand enough to band together talented people in a quest to bring a concept to life — even if that concept is almost certainly crazy, and far out of reach.
***
Nightcrawler (Dan Gilroy, Open Road)
A character nightmare that follows the unbounded ambitions of a man who, conveniently, is bound by few moral qualms. Not a media satire but a modern horror movie about the drive to succeed, and the warping effect it can have on the world.
***
Only Lovers Left Alive (Jim Jarmusch, Sony Pictures Classics)
A lovingly textured and wryly funny vision of the process by which some outsiders find their place in the world — our on the fringes of what constitutes "the world" for most of us. Forget the fact that these characters are vampires and embrace the look into a world where most of us don't belong.
***
Under the Skin (Jonathan Glazer, A24)
The year's most unusual science-fiction film isn't afraid to take chances in its pursuit of a singular vision of the interaction between species — or is it between the sexes? Bold and almost experimental at times, Under the Skin is like a smaller realization of the same impulses explored in Jodorowsky's Dune.
***
We Are the Best! (Lukas Moodysson, Magnolia)
Most of the so-called great teen movies don't understand kids like this one does. Outsiders make their own music and find their voices in this vibrant and raucously funny story of three young teen girls who form their own punk band.
***
The Tale of the Princess Kaguya (Isao Takahata, GKids)Grave of the Fireflies director expands an old Japanese folk tale into a truly epic family story in which a father's ambitions for his daughter's future are very much at odds with her own nature. Breathtakingly visualized and intuitively emotional, this is one a singular effort from Studio Ghibli.
***
Whiplash (Damien Chazelle, Sony Pictures Classics)
It's been a year of great performances, and we've seen many films in which actors have notable opportunities to bounce off one another. But the sparks that fly between J.K. Simmons and Miles Teller, as a music teacher and an ambitious young drummer, are unlike anything else we've seen this year. The two are mesmerizing on screen together.
***
Ida (Pawel Pawlikowski, Music Box Films)
There's a particular quality to the performances and black and white photography in this road movie that make it feel like an artifact that has been unearthed from the '60s. The story of an intimate nun who has to face the secrets of her family's past before she moves on to the next step in her own life is unusally beautiful and effective.
***
After the break, read the remaining list of ten essential indie and foreign films from 2014.
Twenty Essentials, Continued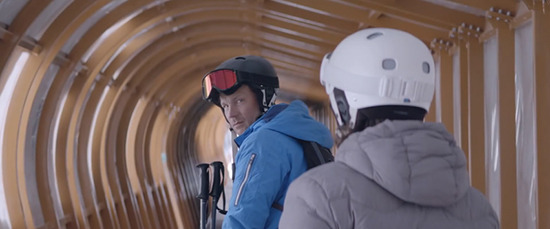 We're not done with the essentials just yet. Here are ten more films that should be on your must-see list for 2014.
***
Force Majeure (Ruben Östlund, Magnolia)
There's an air of the disaster picture to this film, which uses a ski resort as the backdrop for a family with some big problems. Things get weird when the father of two children deserts his wife and kids when trouble looms, and then hi situation gets worse when he can't face up to his own nature.
***
Boyhood (Richard Linklater, IFC)
Almost a year removed from the debut of Richard Linklater's remarkable movie, we can start to get some distance from the backstory of its creation. What remains is the impressive performance of Ellar Coltrane in the central role, and the work of Patricia Arquette as the woman whose own very minor fortunes rise and fall as she balances raising her children, developing her own romantic life and finding career satisfaction.
***
The Overnighters (Jesse Moss, Drafthouse Films)
As workers flood a North Dakota town looking for jobs in a supposed new oil boom, a Lutheran pastor opens his church to the newcomers as a sort of temporary shelter for people who didn't quite find what they were looking for. Trouble is, the pastor doesn't exactly get what he's after, either, and this documentary proves to be a powerful portrait of community, charity, and difficult economic times.
***
Listen Up Philip (Alex Ross Perry, Tribeca Film)
Jason Schwartzman gets a chance to show his darker side in this sour and affectingly funny story about ambition and talent, and the effect that the abuse of those two gifts can have on a person. Elisabeth Moss provides an emotional center as Schwartzman bitterly and perfectly stomps through the film.
***
Life Itself (Steve James, Magnolia)
An old line says that writing about movies gives us the chance to write about everything. And so a celebration of the life of the late film critic Roger Ebert isn't just about movies, or his love of them — it's about his full life, and the interests and shortcomings that made him one of the most trusted voices in film.
***
Snowpiercer (Bong Joon-Ho, The Weinstein Company)
A class parable comes to life in a violent sci-fi story that pits upper and lower classes against one another. Energetic filmmaking and grand visual embellishments mark Snowpiercer as a genre classic in the making.
***
FOUR RULE-BREAKING SCHEDULE CHEATS
OK, I lied at the end of the explanatory text on the last page. As part of the collection of 20 essentials there are four films I feel compelled to highlight as major 2014 movies, even if some of you won't get the chance to see them until early 2015. So, going on festival release dates rather than actual openings, here are three more.
Winter Sleep (Nuri Bilge Ceylan, Adopt Films)
Ceylan's film won the Palme d'Or, which can't be ignored. The stark Anatolian landscape is the backdrop for a slow-burn drama in which a wealthy ex-actor struggles with his place in the community over which he stands.
***
Mommy (Xavier Dolan, Roadside Attractions)
Xavier Dolan's reputation has been building at festivals over the past few years, but here the 25-year old writer/director has crafted a film that seems likely to break out into much more mainstream visibility. Dolan comes full circle back to the subject of his debut film (I Killed My Mother) but now approaches his out of control characters with far more control of his own.
***
The Duke of Burgundy (Peter Strickland, IFC)
This is one of my favorite films of the year, a stunningly beautiful movie that explores an unusual romantic relationship. That relationship, strange as it may seem to some, is depicted with clear eyes and a real interest in the emotional balance and power dynamics that inform it, just as they inform any relationship.
***
The Tribe (Miroslav Slaboshpitsky, Drafthouse Films)
[trailer above is not safe for work due to nudity]
This is the most unusual and in some ways the most difficult film I've seen all year — a story in which all the characters are deaf, and their signed interactions are not subtitled. Ever. The "new kid in a rotten gang" plot seems routine at first, but the technique in The Tribe raises questions about how drama works as it showcases a handful of fearless performances. If you walk away with some curiosity about deaf communities and culture — something most of us know little about — all the better.
***
On the next page we'll give you another fifteen films that offer something special.
Fifteen Great Performances and Stories
Just because we're not calling these next thirty films "essential" doesn't mean you should sleep on them. This is, actually, just the beginning of what's out there right now, but there's something special in the thirty films that follow on the next two pages that make them particularly worth seeking out.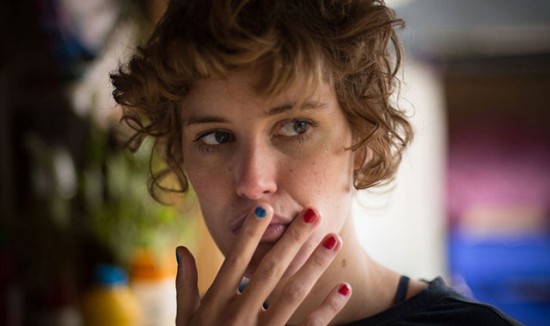 Wetlands (David Wnendt, Strand Releasing)
A troublesome adaptation of a hit German novel, Wetlands is a must-see for the lead performance from Carla Juri, who is one of the most magnetic screen presences we've seen all year.
***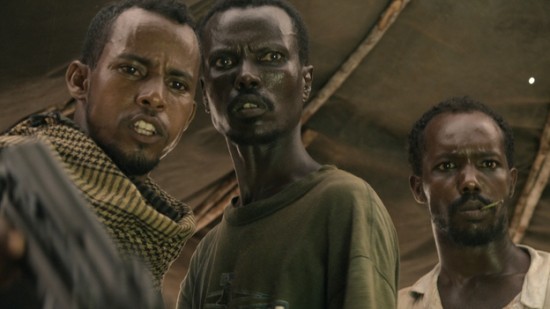 Fishing Without Nets (Cutter Hodierne, Vice)
See the story of Somali pirates from the other side, as Somali-born actors explore the conditions that lead men into piracy.
***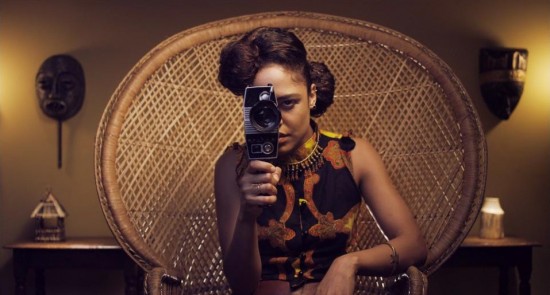 Dear White People (Justin Simien, Roadside Attractions)
Writer/director Justin Simien stands out as a new comic voice and a strong visual director with this debut feature, which uses four central characters and an environment of campus unrest as an entry point to look at our so-called post-racial America.
***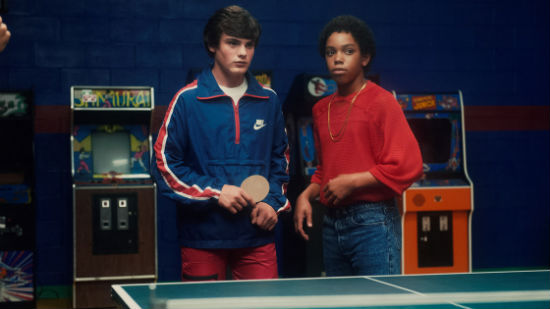 Ping Pong Summer (Michael Tully, Gravitas Ventures)
There's a familiar sort of coming of age story at the center of Ping Pong Summer, but the reason the film stands out is its impeccably-researched and rebuilt '80s environment. Many films go in for '80s nostalgia, but almost none get the details right the way they're seen here.
***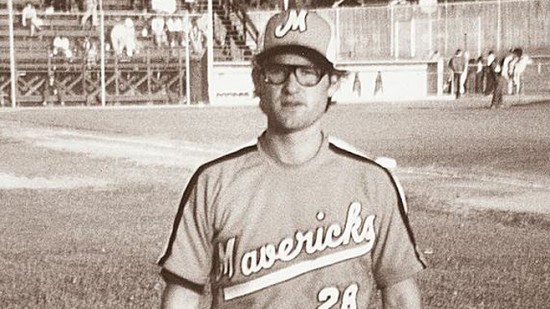 The Battered Bastards of Baseball (Chapman Way and Maclain Way, Netflix)
This baseball doc is a family affair, as it follows the minor league team founded and run by Kurt Russell's father Bing Russell — Kurt is in the film, which is directed by Russell family cousins. The story here is a terrific and funny account of rebels making a last stand in an increasingly corporate-controlled world.
***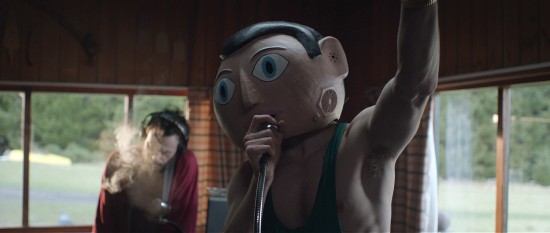 Frank (Lenny Abrahamson, Magnolia)
Michael Fassbender's weird performance, delivered from beneath a giant fake head, is one reason to love Frank, but what really makes the movie special is the way it captures an invisible energy between musicians as they work together to build ideas from the ground up.
***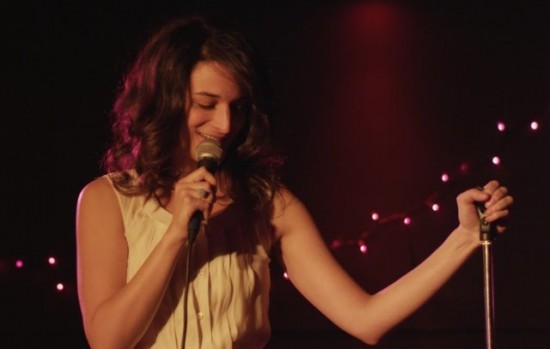 Obvious Child (Gillian Robespierre, A24)
Jenny Slate (Saturday Night Live, Parks and Recreation, House of Lies) stars as a stand-up comedian who deals with an unexpected pregnancy after a one-night stand. The film gives Slate the spotlight she deserves.
***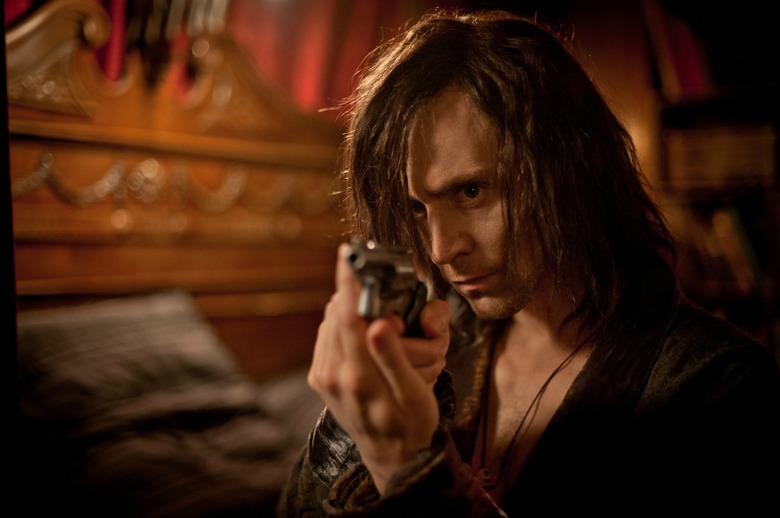 The One I Love (Charlie McDowell, Radius-TWC)
This is a relationship comedy wrapped in a cocoon of sci-fi, but it's really Elisabeth Moss's movie from top to bottom. She's excellent in a role that offers her opportunities to really explore two sides of a familiar character.
***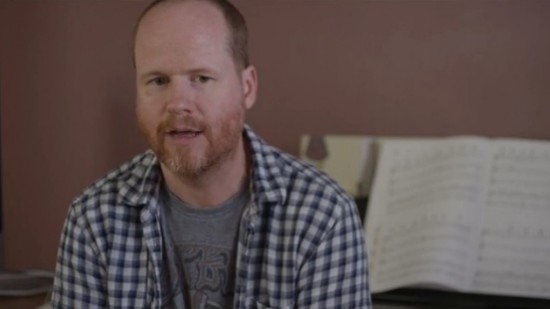 Showrunners (Des Doyle, Gravitas Ventures and Submarine Deluxe)
As audiences embrace developments in TV storytelling, the concept of the "showrunner" is a more familiar term, even if many people who use it don't really know what the job entails. This doc makes use of access to many experienced showrunners to dig into what some of TV's hardest-working producers and writers really do.
***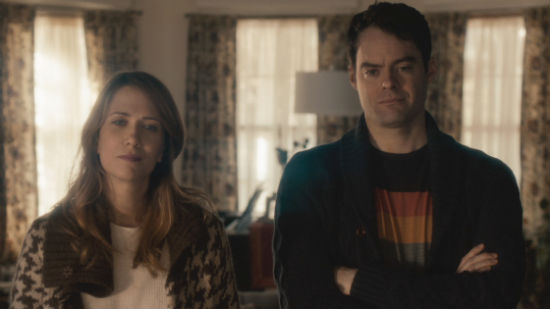 The Skeleton Twins (Craig Johnson, Roadside Attractions)
Estranged siblings reunite after a decade, and Bill Hader and Kristen Wiig bridge their comic work with more serious dramatic chops in this comic and pointed family story.
***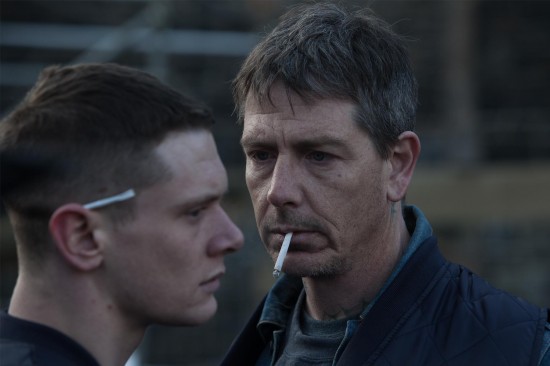 Starred Up (David Mackenzie, Tribeca Film)
Jack O'Connell moved away from Skins and truly began his run towards almost inevitable stardom with this gritty prison drama, in which a violent young offender is transferred to a harsh adult prison.
***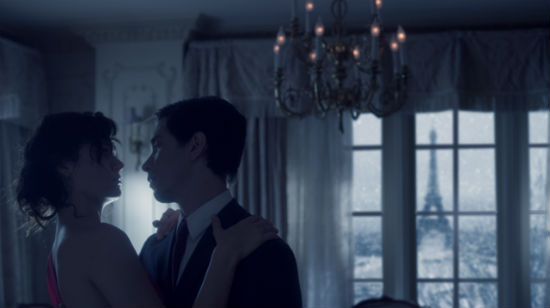 Comet (Sam Esmail, IFC)
Justin Long and Emmy Rossum star in this love story that reveals a couple's relationship by sliding between five stories from their life, with editing that connects and transforms the stories in unusual and unpredictable ways.
***

Locke (Steven Knight, A24)
Tom Hardy has the spotlight in this one-man show that sees a concrete expert deserting a big job in order to fulfill a different responsibility in his life, and then watches as he deals with the fallout. Steven Knight impressively directs the film to maximize tension even though most of the action is Hardy's character, in a car, talking on the phone.
***
Supermench (Beth Aala and Mike Myers, Radius-TWC)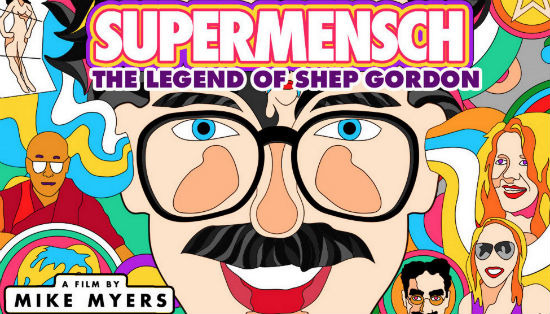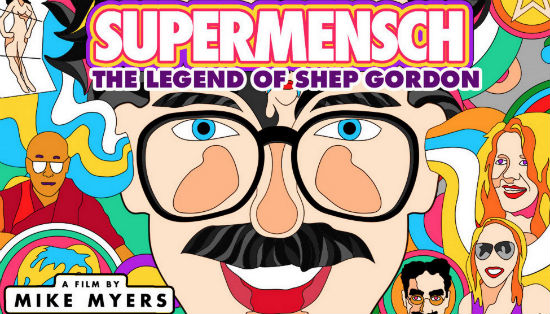 This doc takes a genial raconteur's tone as it celebrates the life of Shep Gordon, a music industry stalwart who acted as talent manager for such acts as Alice Cooper, Blondie, Teddy Pendergrass, and (very briefly) Pink Floyd.
***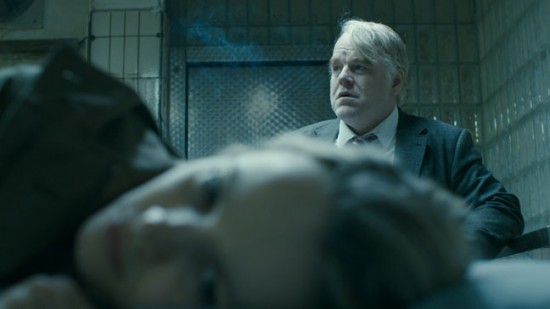 A Most Wanted Man (Anton Corbijn, Lionsgate)
This features one of Philip Seymour Hoffman's final performances, which is reason enough to see it. But that performance is particularly poignant, and his final scene here captures a very specific sort of rage and frustration.
***
After the break, we'll get to the incredible genre films that have hit screens this year.
Fifteen Unusual and Daring Genre Films
2014 has been a titanic year for genre movies. There are a few that have done festival rounds I'd love to be able to include here, such as It Follows, Faults, and Shrew's Nest, but these won't have any real distribution until well into 2015. There are fifteen other films below which will keep you busy until then.
***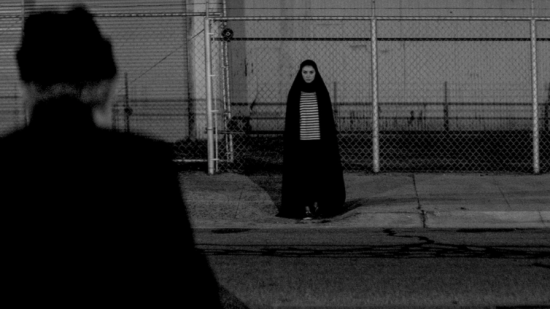 A Girl Walks Home Alone at Night (Ana Lily Amirpour, Kino Lorber)
This vampire film is set in Iran, and features a big influence from Western film concepts, but it's really the central character, and the unique way she moves through public and private worlds, that is the unique hook in this strong debut.
***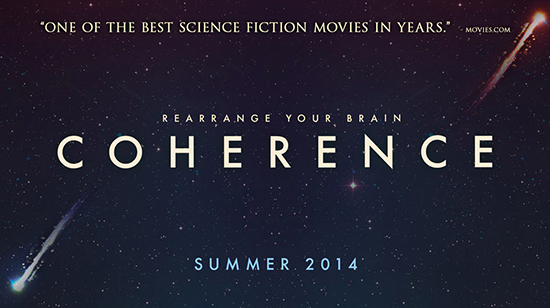 Coherence (James Ward Byrkit, Oscilloscope Pictures)
An "astrological anomaly" affects life on Earth during one night, and Coherence follows a set of friends who suffer reality-bending events and personal disclosures during a dinner party that takes place when the anomaly hits.
***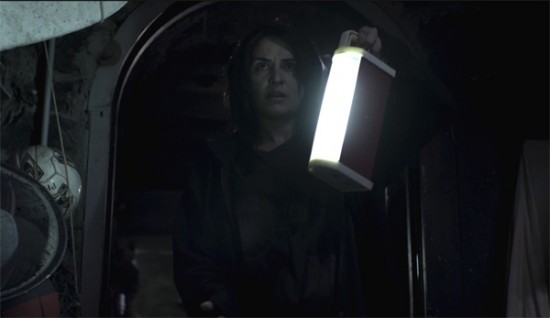 Housebound (Gerard Johnstone, XLrator Media)
An energetic blast for fans of early Peter Jackson and Sam Raimi movies, Housebound has a couple of really great concepts, and one of my favorite "reveal" shots of the year. The story of a young woman who returns home to house arrest, only to find that her home may be haunted.
***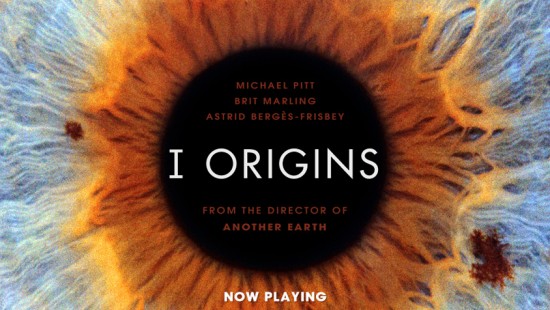 I, Origins (Mike Cahill, Fox Searchlight)
Mike Cahill of Another Earth writes and directs this film in which a pair of scientists investigating the evolution of the human eye discover things that lead to new notions about God and our own connections to each other and the universe.
***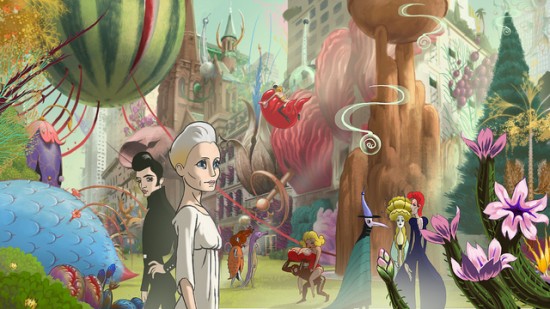 The Congress (Ari Folman, Drafthouse Films)
Robin Wright grounds this massively ambitious story of an actress whose full digital likeness, and effectively her identity, is sold to a movie studio. Wright's performance is as stunning as the fanciful animation that calls back to the wild experimentation of fringe '70s movies.
***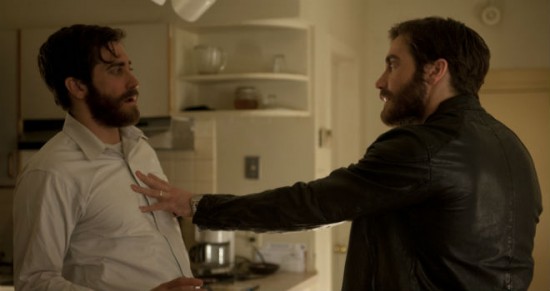 Enemy (Denis Villeneuve, A24)
Jake Gyllenhaal has enjoyed a great career resurgence in the past year, and Enemy is the strangest of his recent films. (Which says a lot, after Nightcrawler.) A withdrawn teacher discovers his own doppelgänger, then meets and ultimately switches places with the man in a very unsettling chain of events.
***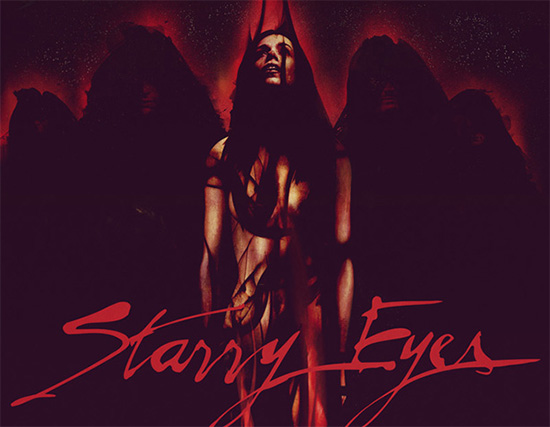 Starry Eyes (Kevin Kolsch and Dennis Widmyer, MPI Media Group)
The quest for stardom is seen as a brutal, even murderous descent into hell in this nightmarish thriller that gives Alex Essoe a chance to shine as a young actress who gives her all in the attempt to find the show business success she craves.
***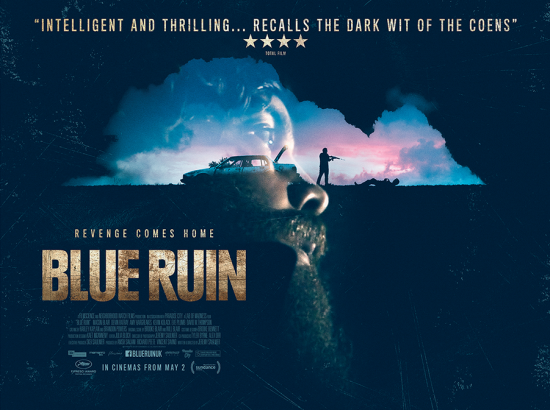 Blue Ruin (Jeremy Saulnier, Radius-TWC)
A simple and utterly effective thriller, Blue Ruin follows a young man (Macon Blair) as he seeks vengeance, and then must confront the true cost of exacting it.
***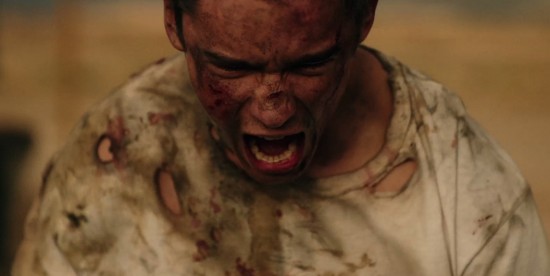 The Signal (William Eubank, Focus Features)
Mysterious and very ambitious, Peter summed up The Signal nicely by teasing that it is a horror movie, a science fiction mindfuck, and a suspenseful thriller in which a set of road-tripping MIT students stumble into a very difficult situation.
***
The Rover (David Michôd, A24)
An austere and unsettling nightmare, The Rover follows a man who has lost nearly everything and will go to great lengths to retain the last touchstone of his old identity. Robert Pattinson moves out of his comfort zone to play a simple-minded criminal, but it is Guy Pearce, in the leading role, who owns the screen.
***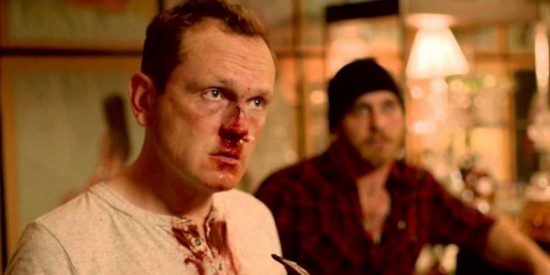 Cheap Thrills (E.L. Katz, Drafthouse Films)
Two old acquaintances are given a windfall opportunity, and the only thing they have to do to cash in is debase themselves and possibly destroy each other. E.L. Katz makes a strong directorial debut, and the only thing stronger than the work from Pat Healy, Ethan Embry and Sara Paxton is the truly dastardly turn from David Koechner.
***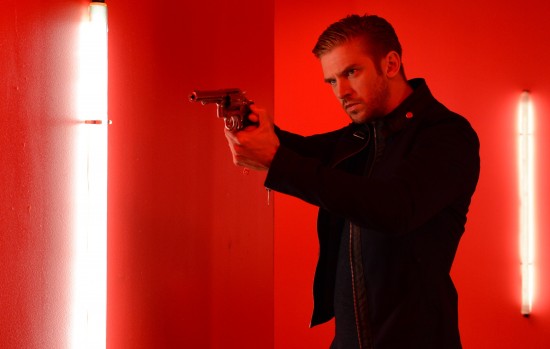 The Guest (Adam Winged, Picturehouse)
The lurid action movies of the late '80s and early '90s are raw clay for the very adept You're Next writing and directing team of Simon Barrett and Adam Winged, but it is the star turn from Dan Stevens (Downton Abbey) that makes The Guest a great experience.
***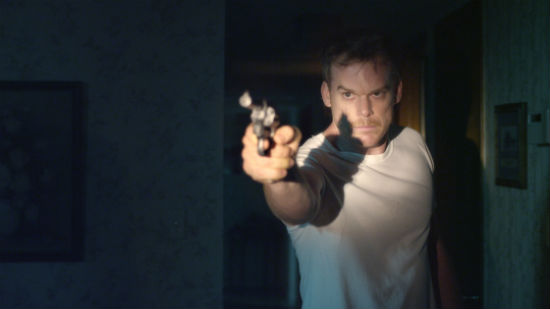 Cold in July (Jim Mickle, IFC)
A few different action and thriller concepts come together in this gutsy film where nothing is reliable for very long. Michael C. Hall, Sam Shepard and Don Johnson all stand out in this grim and bracing adaptation of Joe R. Lansdale's novel.
***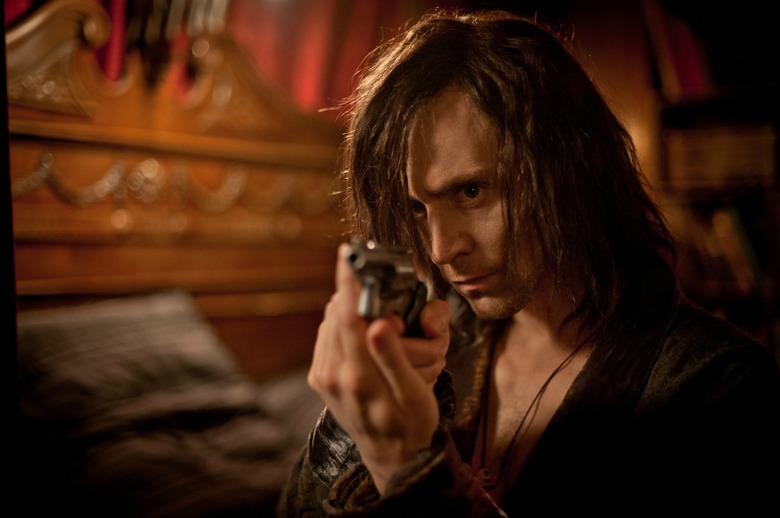 The Double (Richard Ayoade, Magnolia)
This odd black comedy is a good pair with Enemy as it offers Jesse Eisenberg his own chance to play doppelgänger characters. But this is also a particularly biting black comedy in which one guy's inability to act on his desires and ambitions nearly destroys him.
***
On the final page, we'll give you a master list of films, along with an appendix of another twenty titles that didn't fit on the prior pages (and a couple we forgot) to which you can move on to after you've exhausted this first fifty.
The Master List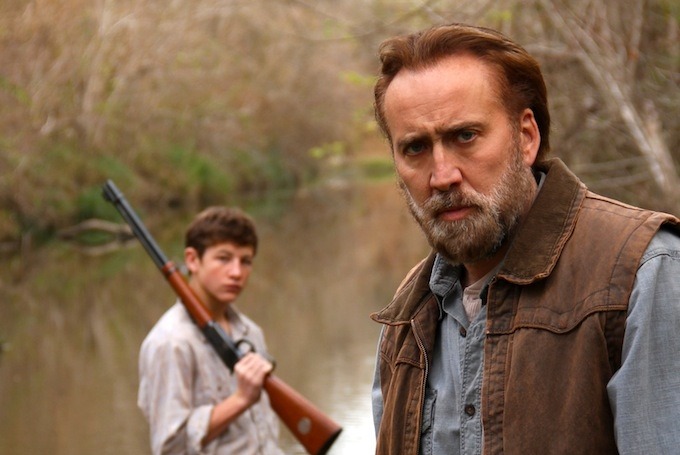 Here's the stripped-down, one-page list of everything that you can print out for friends and family when they talk about what a bad year it has been for movies.
Twenty Essentials
20000 Days on Earth
The Babadook
Jodorowksy's Dune
Nightcrawler
Only Lovers Left Alive
Under the Skin
We Are the Best!
The Tale of the Princess Kaguya
Whiplash
Ida
Force Majeure
Boyhood
The Overnighters
Listen Up Philip
Life Itself
Mommy
The Duke of Burgundy
Winter Sleep
The Tribe
Fifteen Great Performances and Stories
Wetlands
Fishing Without Nets
Dear White People
Ping Pong Summer
The Battered Bastards of Baseball
Frank
Obvious Child
The One I Love
Showrunners
The Skeleton Twins
Starred Up
Comet
Locke
Supermench
A Most Wanted Man
Fifteen Unusual and Daring Genre Films
A Girl Walks Home Alone at Night
Coherence
Housebound
I, Origins
The Congress
Enemy
Starry Eyes
Blue Ruin
The Signal
The Rover
Cheap Thrills
The Guest
Cold in July
Appendix: Thirty More Films That Didn't Fit (or that we forgot)
This set of films is partially drawn from the original extended list we assembled for this piece. Then there are some we just forgot. (How did I not make a place above for David Gordon Green's Joe?) Of course, there are more we've forgotten or haven't seen or don't even know about. This list is largely the result of my own tastes and particular POV. While I've made an effort to broaden my own viewing experiences, many films fall outside my own tastes, and I'm sometimes not smart or aware enough to give them consideration. That's not a comment on the films, but on my own limited viewpoint. Expansion on that front is always welcome (but it's my job to make that happen, not yours).
There are also a couple films here that are festival entries that might already have a release outside the US, but don't have a date here yet. Then there are a few that were mentioned above, such as Goodbye to Language 3D, It Follows, and Faults, which have been at festivals and/or in super-limited US release, but won't have regular dates for another few months. But they should absolutely be on your radar.
'71
Alleluia
Bad Turn Worse
Before I Disappear
Bird People
Borgman
Chef
Clouds of Sils Maria
Faults
Fort Bliss
Goodbye to Language 3D
Honeymoon
In Order of Disappearance
It Follows
Joe
Laggies
Lost Soul: The Doomed Journey of Richard Stanley's Island of Dr. Moreau
Love is Strange
The Lunchbox
Mistaken for Strangers
Mood Indigo
Night Moves
Rosewater
The Sacrament
Shrew's Nest
Spring
White Bird in a Blizzard
White Shadow
Zero Motivation