Frank Grillo And Two 'Raid' Stars Just Made A 'Skyline' Sequel Interesting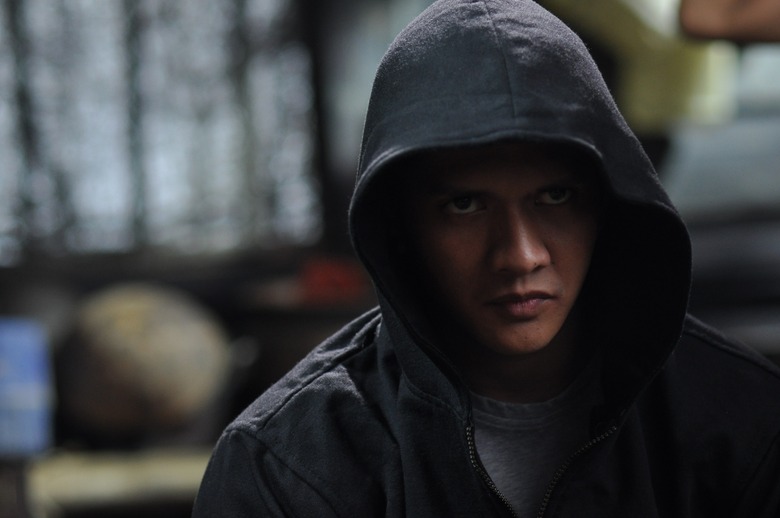 The best memory I have about 2010 film Skyline is the possibility that it is actually Skyfall. Every time I see the word "Skyline" I think it's the misprinted title of the infinitely superior James Bond movie. Then my mind resets to the 2010 Brothers Strause film starring Eric Balfour. "Oh, right, that's a movie."
Well, that movie – which was about an alien invasion seen from inside a Los Angeles skyrise – is getting a sequel called Beyond Skyline. Three new cast members actually have our interest piqued for the second story. The first is Frank Grillo, the bad-ass star of Captain America: The Winter Solider and The Purge: Anarchy. The others are Iko Uwais and Yayan Ruhian, two of the stars of The Raid and The Raid 2. Read more about the Skyline sequel cast below.
Variety broke the news of all the casting, and we mentioned Grillo a few days back.Beyond Skyline is technically a spin-off from the 2010 film. The film's original directors Greg and Colin Strause will produce, and the co-screenwriter, Liam O'Donnell, will make his feature directorial debut. The sequel is set to start filming in Indonesia in December.
The plot this time around will center on a "detective who fights to free his son from a terrifying alien warship." That's Grillo. Uwais, the main star of both Raid films, will be "the leader of an underground resistance that forms after aliens touch down on earth." There's no word on Ruhian's role.
However, Uwais and Ruhian are also going to act as the fight coordinators on the movie, which means we're likely to see visceral action in the mold of The Raid. "We're showcasing a new kind of alien combat, so who better to collaborate with than the most innovative fight team in the world?" producer Greg Strause told Variety.
The first Skyline showed such potential and ended up being a huge disappointment. These actors give Beyond Skyline even more potential. Here's hoping, this time, they deliver on it.