Wes Anderson Considering A New Stop-Motion Animated Movie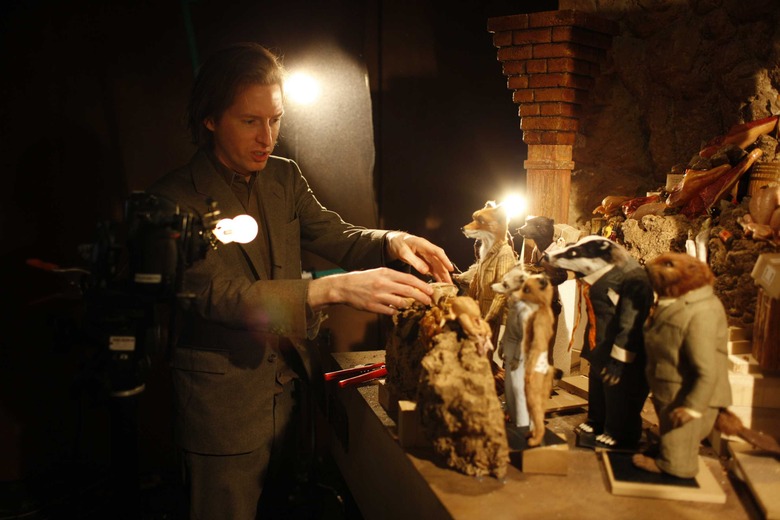 Wes Anderson's film Fantastic Mr. Fox demonstrated that his directorial sensibilities are perfectly suited to stop-motion animation. And now the director says he's planning a return to animation with an espiodic film comprised of several small stories.
Anderson appeared at the Lisbon And Estoril Film Festival and Portuguese site C7nema (via The Playlist) reports that some of his comments during a Q&A involved the plan for a new animated film, similar in structure to Vittorio De Sica's The Gold Of Naples. (A while which is made up of six disconnected stories all set in Naples.) Don't start thinking that this is Anderson really jumping off from that film or style, however, as the director said he had only recently seen that film — it may simply be a convenient point of description for the potential animated film.
Of course, a "return to animation" for Wes Anderson also means a return to working with the crew that actually animates the film and we don't have any info on who the collaborators might be, if this project were to move forward. Mark Gustafson was the animation director on Fantastic Mr. Fox, and he is currently working with Guillermo del Toro on a stop-motion animated re-telling of Pinocchio.
Earlier this year, while promoting Grand Budapest Hotel, Anderson said he was working on a new script with Roman Coppola (his collaborator on The Darjeeling Limited and Moonrise Kingdom) saying in a general sense "it's a little bit vaguely avant-garde in its concept and I'm just not sure if it's going to quite gel." We don't know if this potential stop-motion project is the new stage of development on that script.