Who Was Responsible For 'Star Wars: The Force Awakens' Title?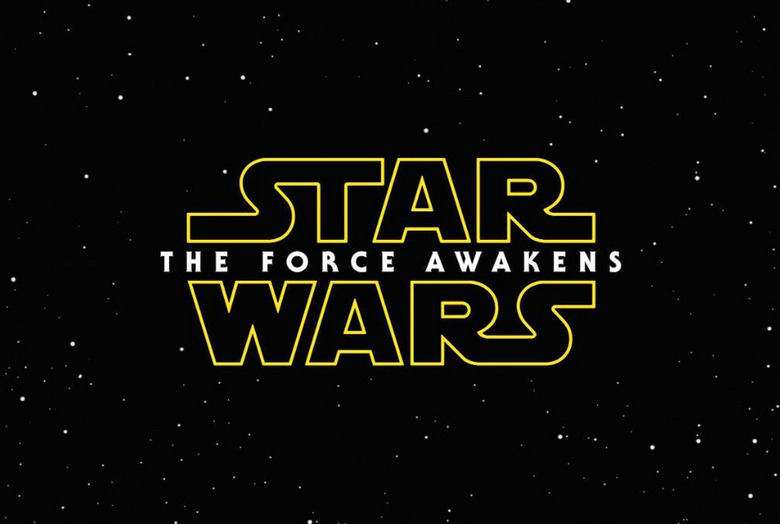 Star Wars fandom cranked up to a new level last week when Disney finally announced the official title to Star Wars Episode VII. The title, in case you've avoided the internet in the days since, is Star Wars: The Force Awakens. While fans debated the lack of the "Episode VII" in the title, the more interesting conversation concerns what, exactly, the title tells us about the movie.
We've heard years of rumors about what could happen in the film but we don't even officially know who each new actor is playing. This title is the biggest and best piece of information yet on what the film holds. A title encompasses a whole film, and for this to be the moniker decided on for the most important Star Wars film yet, is pretty special.
So who came up with the title? The CEO of Disney Bob Iger revealed that in a new interview. Below, watch that and read more about what The Force Awakens title means.
Star Wars 7 News noticed the tidbit of news in this interview Bloomberg. The Star Wars talk comes in at 10:26.
Here's the quote:
It was a decision that was made by a few people involved in the process, Kathleen Kennedy who runs Lucas film for us, and J.J. Abrams who is directing The Force Awakens... I was gonna say Star Wars VII but now there's a new name.
We are involved in the decision. We feel great about the film. We can't wait until it comes out. We are only one of many that can't wait.
No real surprise that Kennedy, Abrams and Iger were all involved in the decision, and that it was a committee decision of sorts.
As for the meaning, it's pretty obvious, don't you think? Decades have passed since Return of the Jedi. Decades where, hypothetically, only one person had a working knowledge of The Force: Luke Skywalker. (He's supposedly the last of the Jedi and he destroyed the Sith, making him the last one.) Though the Force is all around us, if it isn't being used, it's not something that's prevalent. The film will somehow show how The Force awakens on both sides, the light and the dark.
Star Wars: The Force Awakens opens December 18. A trailer may be out before the end of the year.