Matt Damon Confirms He's Returning As Jason Bourne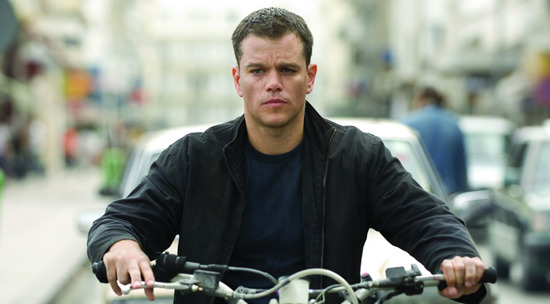 It was a rumor, it was confirmed, now the man himself has made it official. Matt Damon has finally confirmed that yes, he's returning to play Jason Bourne in a 2016 film directed by Paul Greengrass. Read the official Matt Damon Jason Bourne quote below.
E! News got the Matt Damon Jason Bourne scoop, but it didn't seem like something that was supposed to happen. Ben Affleck mentioned that Damon was returning to the role at a Project Greenlight event, so instead of deny it, Damon said the following:
Yes, next year [we'll shoot it]. It'll be in 2016 when the movie will actually come out. Paul Greengrass is going to do another one and that's all I ever said. I just needed him to say yes.
If you head to that link, you can watch a video of the exchange too.
Basically though, this is exactly what we've known for years. Damon has long said he'd return to the franchise if Paul Greengrass came back to direct. Latino Review then heard he and Greengrass were coming back, though producers denied it. Deadline followed with a confirmation in September, saying the 2016 slot initially slated to be a Justin Lin directed Bourne film starring Jeremy Renner, was taking a back seat. The question now is, will Renner's character appear in this Greengrass/Damon film? Initially the news was that the Renner side of the franchise was going to continue in tandem with the Damon films, leading to a showdown/crossover sometime down the road.
Damon will next shoot The Martian for director Ridley Scott. If Bourne is set to shoot in the Fall, he'd likely be able to fit another movie in the middle such as the recently announced Alexander Payne film, Downsizing.
The Bourne franchise has grossed over $1.2 billion worldwide, with each installment crossing the $100 million mark at the domestic box office. A return to the roll for Damon is a sure fire hit for Universal.