Cool Stuff: Movie Posters For Sequels That Never Happened, Now On Sale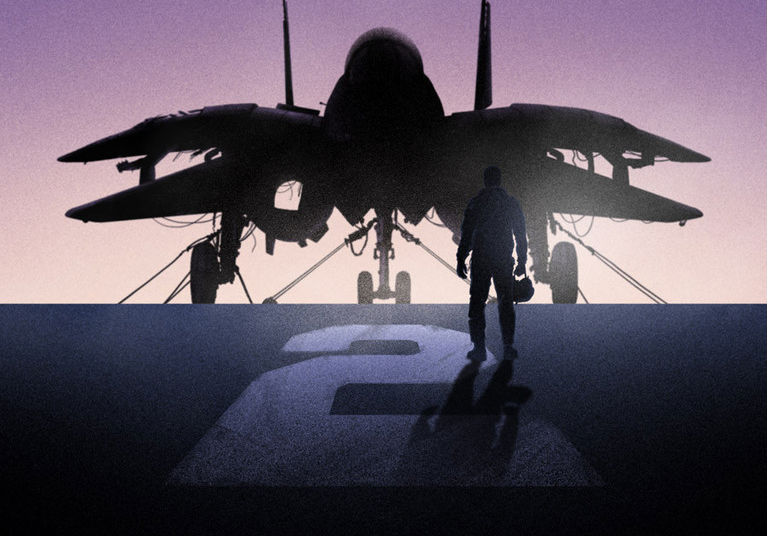 UPDATE: The entire show is now online and on sale. Click here. Original article follows.
The sequel is the ultimate catch 22. If you think too hard about setting one up, you won't concentrate enough on the first film and it won't warrant it. On the flip side, if you focus all your energy on a single, great film, a sequel will be in demand you may leave yourself without a place to take it.
These days, way more films fall into column A than column B and it's a major problem in Hollywood. What about the good old days? The days when a studio would release an awesome movie, fans would love it, and that would be it? No sequel needed. Well, iam8bit in Los Angeles is harkening back to those days, but with a twist, for their next art exhibit: Sequel. Around 50 pieces of art are featured in the show, all for sequels that never happened. Follow ups to movies we know and love – Spaceballs, The Rocketeer, Labyrinth, Fight Club, Blade Runner etc. – made just for fun.
Sequel opens in Los Angeles on November 13 and, below, we've got a bunch of posters from the show including exclusive sequels to Hobo With A Shotgun, Videodrone and Willy Wonka and the Chocolate Factory.Sequel will be open starting 7-11 p.m. November 13 at iam8bit, 2147 W Sunset Blvd, Los Angeles, California. It remains on display through November 23. Learn more on Facebook and all the art will be on sale November 14 at store.iam8bit.com.
Here are some of the posters from Sequel. Remember, there are almost 50 total so this is just a sampling. Also the first three can only be seen here on /Film.
Here's the full list of artists in the show:
Alex Griendling, Andras Baranyai, Andrew Bannecker, Andy Fairhurst, Arno Kiss, Arthur D'Araujo, Ashley Wood, Austin James, Boneface, Chris B. Murray, Corinne Reid, Cory Schmitz, Dimitri Simakis, Doaly, Drew Wise, Emory Allen, Evanimal, Fab Ciraolo, Goncalo Viana, Inus Pretorius, James Gilleard, Japaneze Baby, Jim Rugg, Kaz Oomori, Malleus, Marc Scheff, Marco D'Alfonso, Mark Borgions, Marko Manev, Matt Haley, Mitch Ansara, Muxxi, Nikkolas Smith, Nimit Malavia, Odessa Sawyer, Orlando Arocena, Pavel Fuksa, Rafael Gil, Rich Davies, Rich Pellegrino, Rich Rayburn, Robert Sammelin, Ruben Ireland, Sam Spina, Steve Courtney ,Tom Miatke.