Page 2: Ghostbusters, BTTF, Muppets, Star Trek, Goonies, Godzilla, Frozen, Blade Runner, Pacific Rim, Hobbit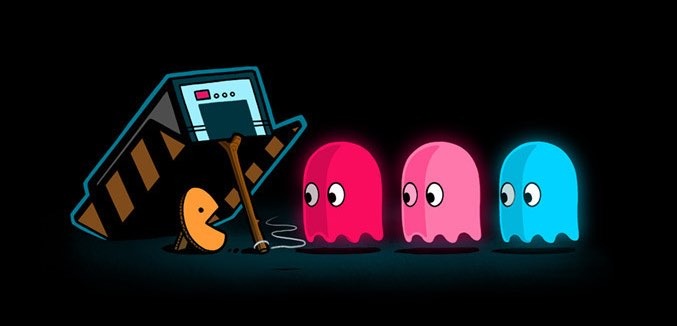 Page 2 is a compilation of stories and news tidbits, which for whatever reason, didn't make the front page of /Film. After the jump we've included 36 different items, fun images, videos, casting tidbits, articles of interest and more. It's like a mystery grab bag of movie web related goodness.
Header Photo: Ghost Trap t-shirt
60 Years of Godzilla: A History and Critique of the Greatest Monster Movie Series in Cinema
Why Stephen King Is Utterly Wrong About 'Room 237'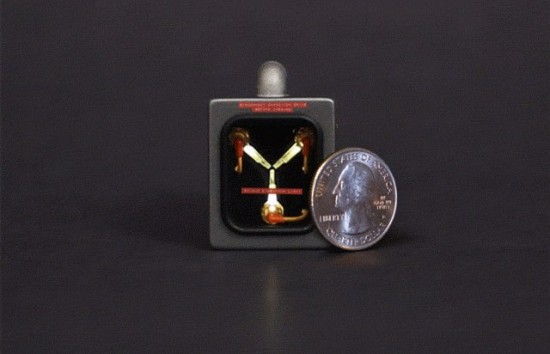 Kickstart this Mini Flux Capacitor12 Greatest Psychological Dramas That Just Happen to be Set in SpaceEleven movies that made less than $400 at the U.S. box office.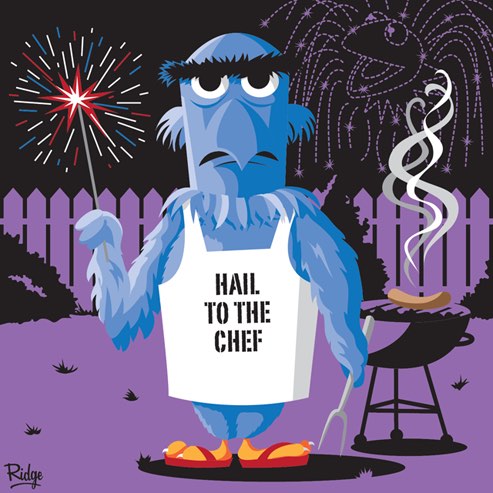 Off Duty: Sam the Eagle
'Room 237's' Rodney Ascher Reveals His Favorite Horror Documentaries
Meet Trailer Editor Mark Woollen. He May Be the Most Visionary Director in Hollywood.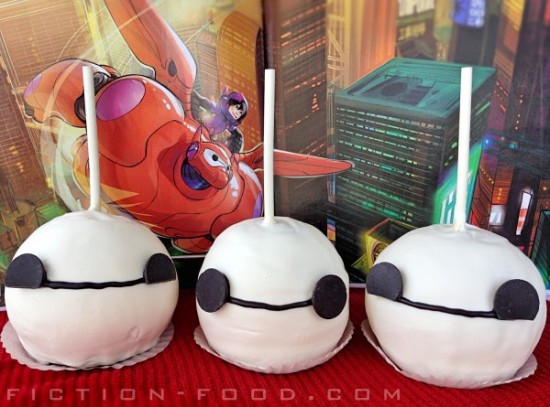 Learn How To Make Baymax Caramel Apples
'A CELEBRATION OF HARRY POTTER' TALENT AND DETAILS ANNOUNCED
A Shake It Off Parody (Comikaze Expo 2014)
Syfy, WWE to Move Smackdown in 2015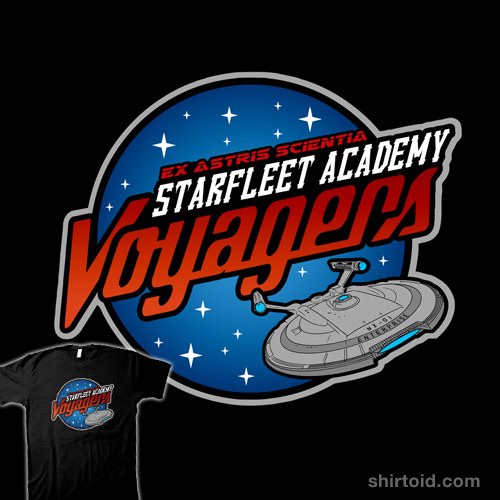 Starfleet Academy Voyagers t-shirt
Sheldon Turner Hitman Drama Set At Fox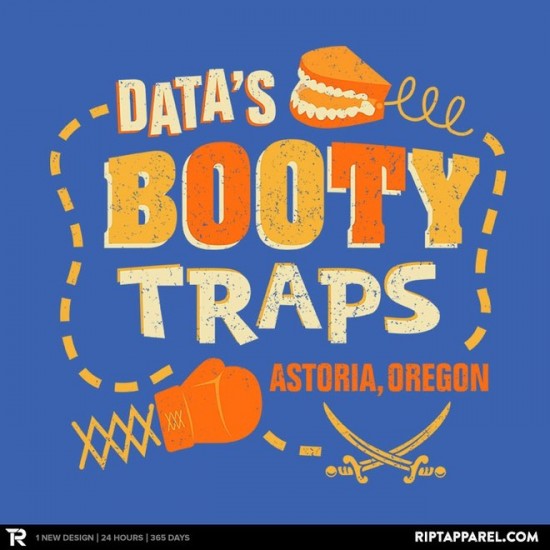 Data's Booty Traps t-shirt
'Interstellar' Shoot: No Bathroom Breaks for Matthew McConaughey
Childhood Heroes, encased in Chocolate Carbonite
'Banshee' Third Season Premiere Set For January On Cinemax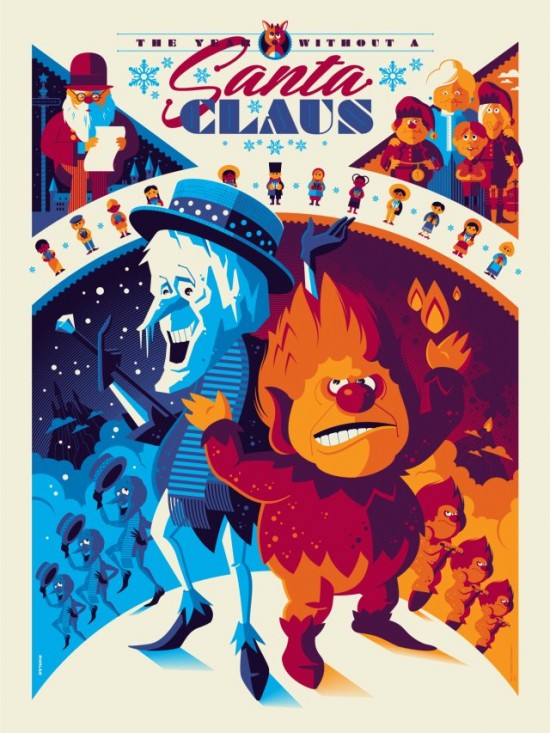 Tom Whalen's "The Year Without A Santa Claus" Print!
Marwan Kenzari Joins 'Ben-Hur'
Trailers From Hell: David DeCoteau on KNOCK 'EM DEAD
Best Class Ever: Syracuse University Now Offers A 'Doctor Who' Course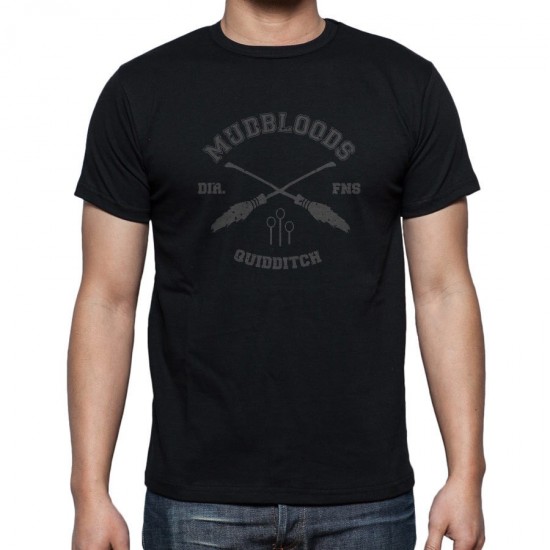 Mudbloods limited edition t-shirt
Wait, NASA Had Almost Nothing To Do With Interstellar?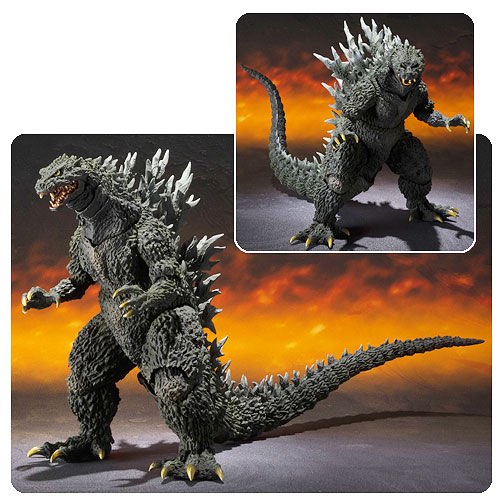 Godzilla 2000 Millennium Special Edition Action Figure
'Whiplash' Charts Slow But Steady Expansion at Box Office
'Let It Grow', A Parody of 'Let It Go' From the Movie 'Frozen' About Not Shaving for Movember
Ted Beniades, an Undercover Cop in 'Scarface,' Dies at 91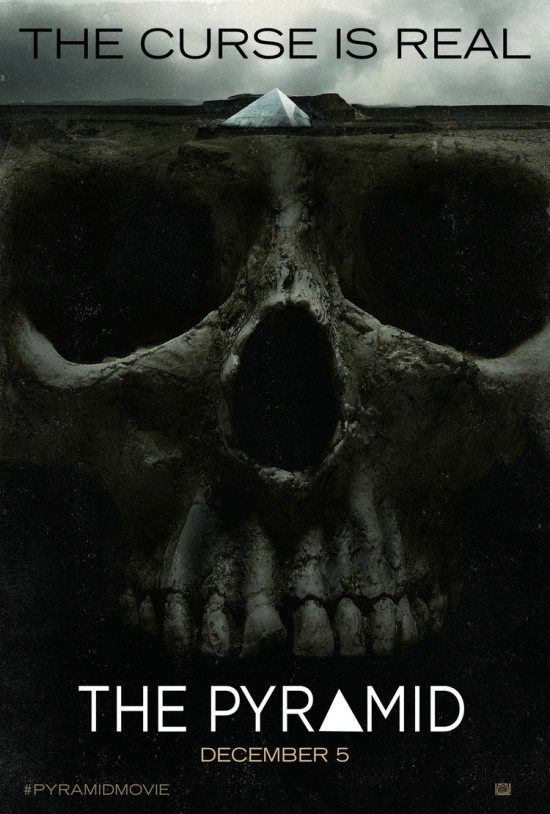 New Poster for 'The Pyramid'
Miyazaki to Receive Honorary Oscar
A Cosplay Music Video From MCM Comic Con London 2014 Featuring All Sorts of Creative Costumes
Awkward Clips From the 1992 'Wayne's World' VCR Board Game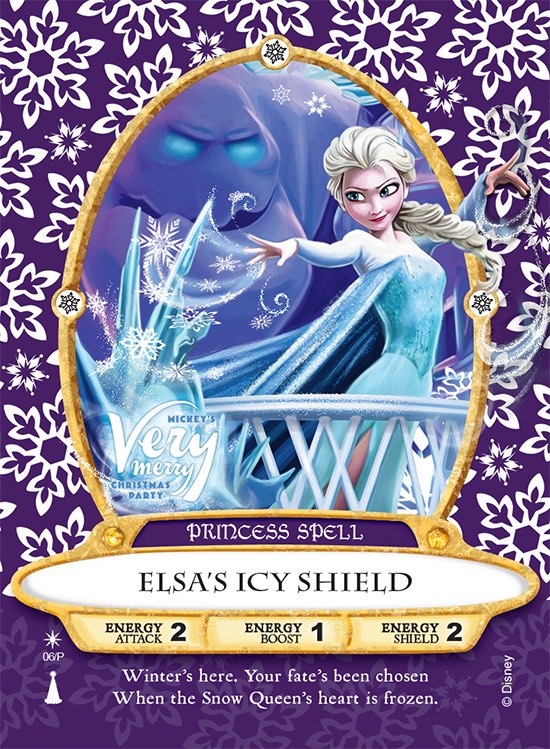 Elsa' Sorcerers of the Magic Kingdom Card To Be Released At Mickey's Very Merry Christmas Party
Wait, Disney Has Sold How Many Frozen Princess Dresses?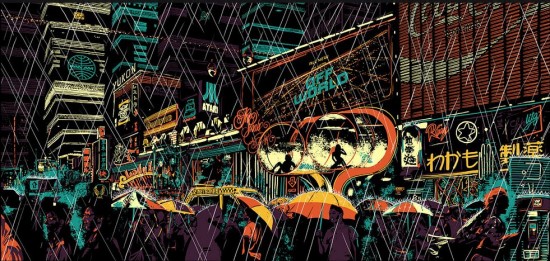 "Blade Runner"-inspired "Don't Walk" Print by Raid71 x Bottleneck Gallery
NBC Orders More 'Marry Me'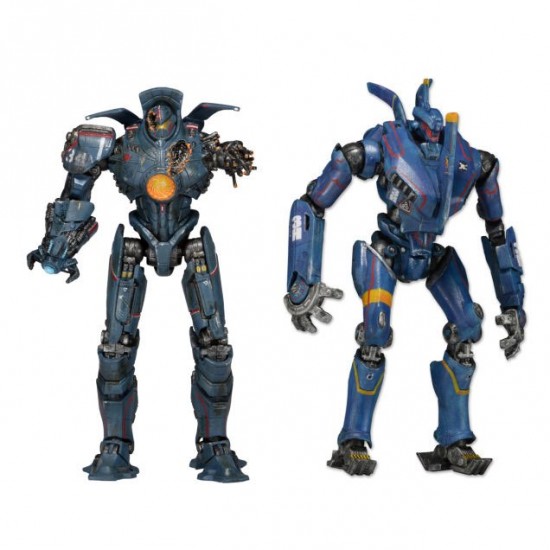 In January, you'll finally be able to own every Jaeger from Pacific Rim
Universal and Boom's Vampire Tale 'Day Men' Lands a Writer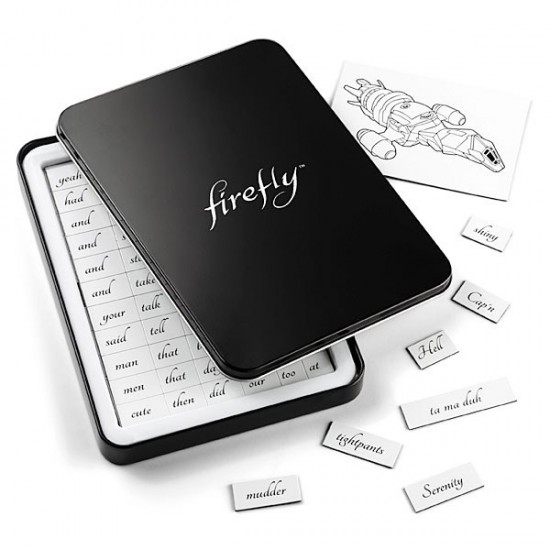 Firefly Magnetic Poetry
Patrick Fugit To Star In Cinemax's 'Outcast' From 'Walking Dead's Robert Kirkman; Adam Wingard Directing Pilot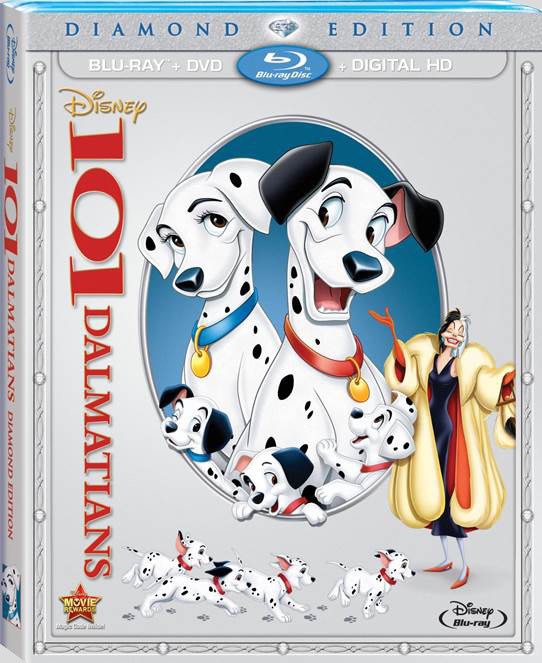 WALT DISNEY PICTURES TO RELEASE DIAMOND EDITION BLU-RAY OF 101 DALMATIANS ON FEBRUARY 10, 2015
Minnie Driver Joins NBC's 'Peter Pan Live!' Musical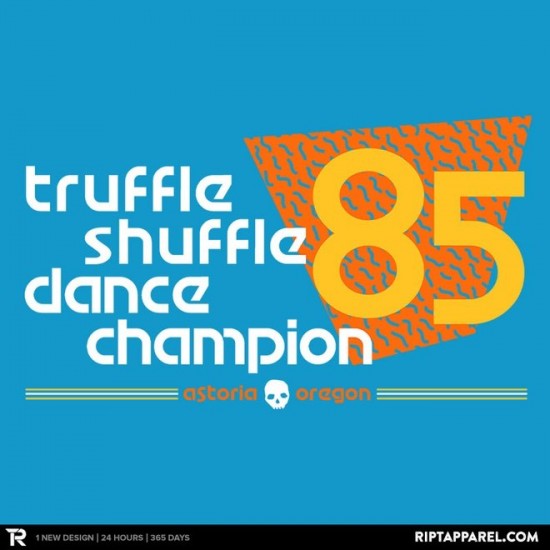 Dance Champ t-shirt
Michael Cuesta To Helm Black Label's 'Code Name Veil'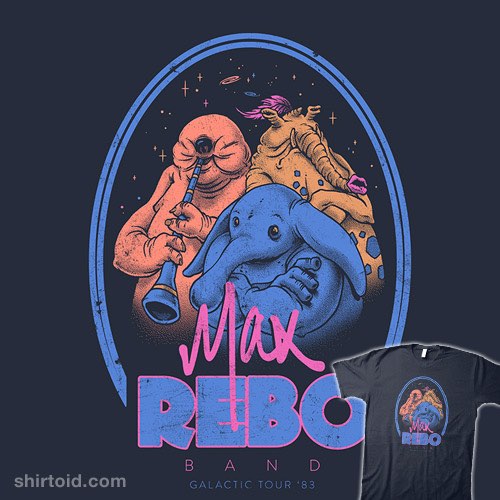 Max Rebo Band t-shirt
The World's Largest Darth Vader Collection...
Video: Hobbit Movie Set casts its magic over Hobbit fan contest winners
'Interstellar' Animators Made A Physics Breakthrough While Creating A Black Hole For The Movie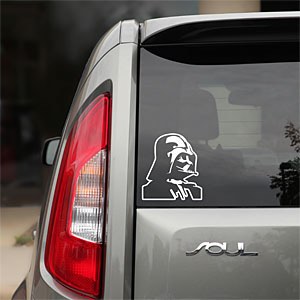 Star Wars Die Cutz Auto DecalCelebrity Apprentice Is Returning, Will Feature Joan Rivers And This Cast
If you have any interesting items that we might've missed that you think should go in /Film's Page 2 – email us!