VOTD: See 'Captain America: The Winter Soldier' As An '80s B-Movie Trailer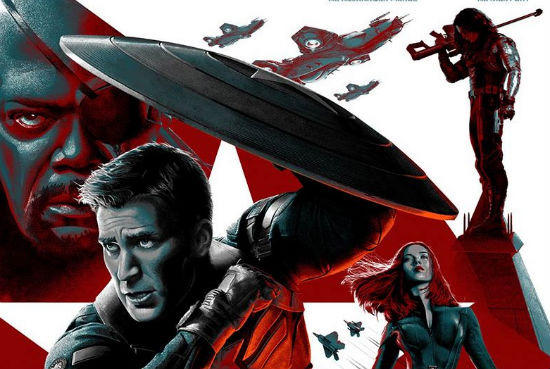 Back when Captain America: The Winter Soldier was only known as "Captain America 2," everyone involved kept saying one thing. The film was going to influenced by political thrillers of the Seventies. The end result definitely bore that influence, as Cap uncovered the mystery of what was happening behind the scenes at S.H.I.E.L.D.
But "political thriller" was definitely not the only box you could place The Winter Soldier in. Cap fights his superhuman equal and a secret organization hellbent on world domination. Heck, it could have been an old-school Eighties action movie. And that's exactly what YouTube user ChiefBrodyRules has created. He turned Captain America: The Winter Soldier into an '80s B-Movie trailer. It's really clever. Check out the Winter Soldier 80s trailer below.
Thanks to YouTube user ChiefBrodyRules for this great video.
Here's his YouTube description, which proves he's not cutting the exact movie The Russo Brothers directed:
This is a fan made trailer mashup. It is not suppose to be real, nor is it true to the comics or films. This is strictly made for fun parody of 70s/80s action movies featuring my favorite Avenger. I hope you enjoy this video.
PLOT: The year is 2007. Crime is at an all time high and the law has a plan to wipe it out! CAPTAIN AMERICA (Chris Evans), a Vietnam vet who was given super strength by a military scientist, Abraham Erskine (Cillian Murphy) is now America's new crime fighter. When he refuses to kill an innocent Senator he is back stabbed by the very people who made him! He's out for revenge. If you're going to make enemies, you better make sure it's not America!
My only minor criticisms of this video are that it goes a bit long and I kind of wish footage from popular, non-Cannon films wasn't in there. Stuff like RoboCop and Die Hard. We all know those scenes so well, it takes you out of the joke. But still – this is really funny, top notch stuff, what do you think?