David Chase Teases The Possibility Of A 'Sopranos' Prequel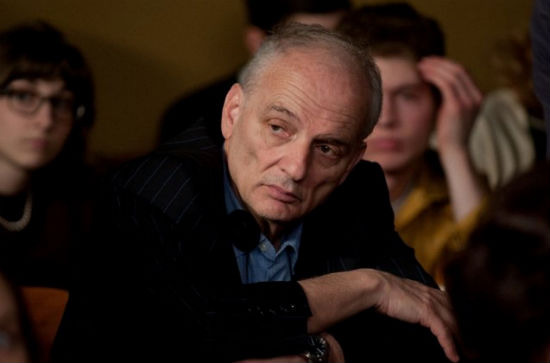 Since its final episode, all anyone wants to talk about in regard to The Sopranos is the ending. By cutting to black without any definitive conclusion, David Chase did something gutsy and different that will be debated until the end of television. People tend to forget the reason everyone was so glued to that final episode was because, for six seasons, Chase and his team created one of the best shows in the history of the medium. The purposefully ambiguous ending was a way to let fans put their own conclusion on Tony's story.
Those six seasons can now be watched forever with a new Blu-ray set released this week. While promoting the set Chase gave Sopranos fans a nice little tease. He said he's intrigued by a few other eras of New Jersey history, but that his interests all take place before Tony and his crew came to power. Read the Sopranos prequel quotes below.
Chase was talking to the Associated Press about the show, and said this about returning to The Sopranos:
Even if I did it, it wouldn't be 'The Sopranos' that was on the air — obviously at least one person is gone that we would need. There are a couple of eras that would be interesting for me to talk about, about Newark, New Jersey. One would be (the) late '60s, early '70s, about all the racial animosity, or the beginning, the really true beginning of the flood of drugs.
Obviously, this doesn't really mean anything. But if he's interested in these ideas, fans would probably be interested too. HBO has already shown an interest in exploring more of the criminal underworld in New Jersey. They just completed Boardwalk Empire, a show set during and around Prohibition Atlantic City. It was created and run by several people involved with The Sopranos and, now that that's done, why not jump a few decades and do the Sixties?
Chase followed The Sopranos with a nice long break and then his first feature, Not Fade Away. Last we heard, he was working on a second original film called Little Black Dress.
Would you be into a pseudo Sopranos prequel series, show run by David Chase?