Film And Science Blend At Film Independent's Sloan Film Summit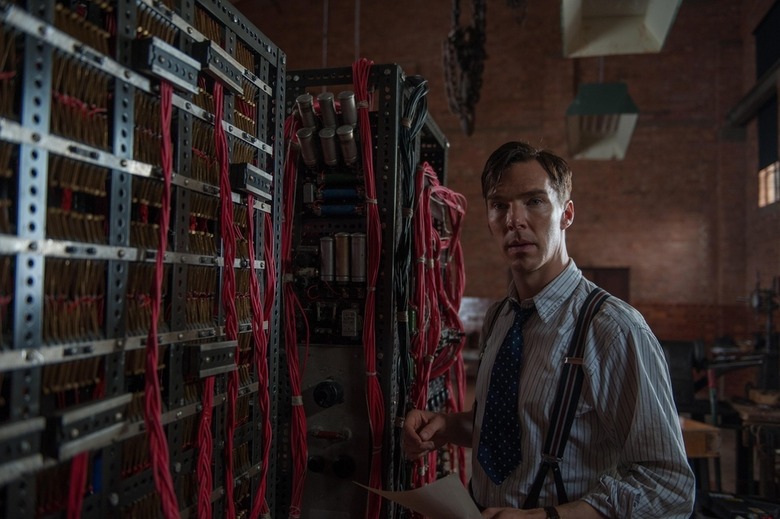 This month, science is really big at the movies. It starts Friday when Interstellar and Big Hero 6 open wide, both of which feature science and its applications as a primary plot point. They're followed by The Theory of Everything and The Imitation Game, two true stories about geniuses who used science to change the world.
It's perfect then that Film Independent is linking science and movies with their upcoming Sloan Film Summit. It takes place November 14 through November 16 at L.A. LIVE in downtown Los Angeles and will feature screenings and Q&As for Everything and Imitation as well as a keynote speech by House of Cards creator Beau Willimon. There are also sneak peaks at three films that were, or are being, completed with funs from the Alfred P. Sloan Foundation. Those are Basmati Blues (starring Scott Bakula, Brie Larson and Donald Sutherland), The Man Who Knew Infinity (starring Jeremy Irons and Dev Patel) and Experimenter (starring Peter Sarsgaard, Taryn Manning, Winona Ryder and Kellan Lutz).
Below, watch a video about the event, narrated by Werner Herzog, and find out how to attend.
Here's a star-studded video to further explain the Sloan Film Summit:
You can get tickets and see the full schedule for the event at www.sloansummit2014.org.
Here's some more information about the event via the press release:
The Summit, co-hosted by Film Independent and the Alfred P. Sloan Foundation, will celebrate the thriving nationwide Sloan film program, bringing together 150 screenwriters, directors and producers, as well as representatives from leading film schools and film organizations, who work to bridge the gap between science and popular culture. To date, Sloan has awarded $4 million in direct grants to film students in support of over 500 projects. The Sloan Film program was launched in 1997 and forms part of the Alfred P. Sloan Foundation's broader effort in Public Understanding of Science and Technology.
"The 2014 Sloan Film Summit marks a watershed moment for the Sloan Foundation's pioneering science and technology Film Program and for science themed films in general as they begin to move into the cinematic mainstream. The Foundation has developed over a dozen theatrically released feature films through its own pipeline since the last Summit in 2011," said Doron Weber, Vice President at the Alfred P. Sloan Foundation