Ben Wheatley Assembles Hard-Boiled Action Film 'Free Fire' With Luke Evans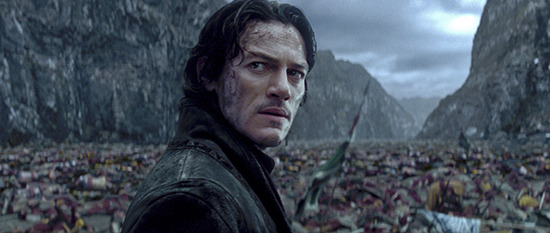 Ben Wheatley (along with writer/editor Amy Jump) has developed a career as one of the UK's best up and coming directors. But he's about to make the transition to shooting a film in the US. His next film Free Fire will be an "action shootout movie" with Luke Evans in the lead role and a healthy influence from Sam Peckinpah and hard-boiled crime movies.Variety reports on the film, which Wheatley also wrote and is budgeted in the $10m range. Evans and Wheatley just shot High Rise together, so this is the second go for the pair. In addition to Evans, the cast features Armie Hammer, Cillian Murphy, Olivia Wilde, and Michael Smiley, who has worked with Wheatley on Down Terrace, Kill List and A Field in England.
So what's the story? In short, it's about a messy arms deal. In more detail, Variety reports:
The story is set in Boston in 1978. Wilde plays Justine, a woman who has brokered a meeting in a deserted warehouse between two Irishmen (Murphy, Smiley) and a gang led by Hammer and Evans, who are selling them a stash of guns. But when shots are fired in the handover, a heart-stopping game of survival ensues.
The film will be shot in the US, but it isn't a studio picture. Andy Starke is producing, and Film4 is providing some of the money.
Wheatley says,
The idea for 'Free Fire' came from my love of hard-boiled crime movies; from 'The Asphalt Jungle,' 'The Big Sleep,' 'The Killing' and 'The Big Combo' through 'The Driver,' 'Le Samourai' and 'The French Connection,' to the modern cycle of 'Goodfellas,' 'Casino,' 'Hard Boiled' and 'Reservoir Dogs.' 'Free Fire' will take you and stick you in the middle of the action. I want the film to have the stylish, no-nonsense feel that you get in Peckinpah's 'The Getaway.' It's a modern '70s movie. Muscular, tough and spare.
Free Fire should shoot in spring 2015. Wheatley is doing post-production on High Rise now.