Matt Damon Will Be 'Downsizing' For Alexander Payne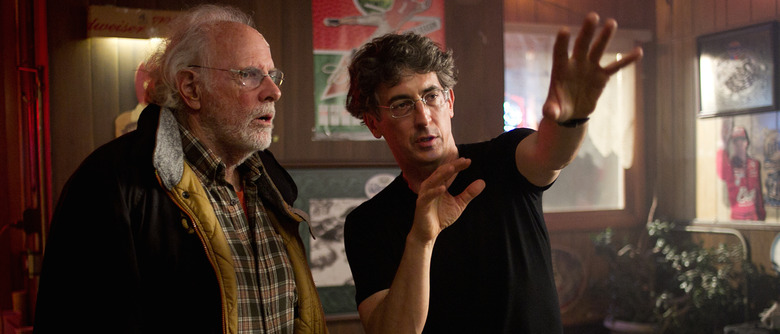 Several years ago, Alexander Payne was working on a project called Downsizing. He got a good cast on board led by Paul Giamatti, but the film never quite took off and so Payne went off to make The Descendants and Nebraska instead. Now that those are done, he's circling back to Downsizing. And it already seems to be off to a promising start as Matt Damon has joined the cast.
Hit the jump for more on the Matt Damon Alexander Payne project.
Deadline reported Damon is set for Downsizing, which is set up at 20th Century Fox. The only downside to that news is that it pulls him out of Legendary's The Great Wall, which is being directed by Zhang Yimou. Giamatti, Reese Witherspoon, and Sacha Baron Cohen were all attached to star in Downsizing as of 2009, but as far as we know they aren't involved anymore.Downsizing is described as a social satire in which a guy decides he'd be better off if he could shrink himself. (Into a little person, that is, not into, like, an ant. Marvel would probably have a few stern words if he was turning into an ant.) Earlier descriptions of the plot also involved the guy's wife, who was supposed to downsize with him but backs out of the plan at the last minute. The satirical angle is nothing new for Payne, but the vaguely sci-fi angle sounds like it could be.
Payne and Taylor's relationship goes way back. They scripted Citizen Ruth, Election, and About Schmidt together, and won the Best Original Screenplay Oscar together in 2005 for Sideways. They have also worked together on the screenplays for Jurassic Park III and I Now Pronounce You Chuck and Larry.
Damon was seen this year in Terry Giliam's The Zero Theorem and George Clooney's Monuments Men. Next up for him is The Martian, an outer-space survival drama directed by Ridley Scott, and probably another Bourne movie directed by Paul Greengrass.