'The Gambler' Trailer: Mark Wahlberg Bets It All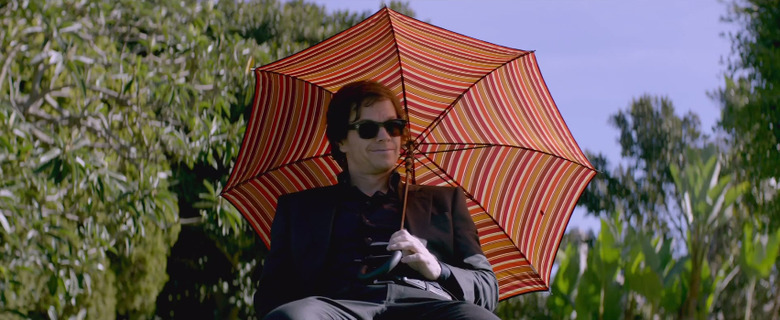 Has Mark Wahlberg found one of his defining roles in The Gambler? Working with director Rupert Wyatt to remake the 1974 film in which James Cann played a college professor with a big gambling addiction, Wahlberg looks more dialed-in to a role than he has in quite some time. The first red-band trailer/clip from the film was compelling, as it showed us a tense conversation between Wahlberg's cash-poor gambler and a loan shark played by John Goodman. In this Gambler trailer, we see a lot more of the characters played by Jessica Lange, Michael K. Williams and Brie Larson, and in particular we get to see Wahlberg looking like he coolly owns this role.
The Gambler opens on December 19. Trailer via GrantLand.
Jim Bennett (Academy Award® nominee Mark Wahlberg) is a risk taker. Both an English professor and a high-stakes gambler, Bennett bets it all when he borrows from a gangster (Michael Kenneth Williams) and offers his own life as collateral. Always one step ahead, Bennett pits his creditor against the operator of a gambling ring (Alvin Ing) and leaves his dysfunctional relationship with his wealthy mother (Academy Award® winner Jessica Lange) in his wake. He plays both sides, immersing himself in an illicit, underground world while garnering the attention of Frank (John Goodman), a loan shark with a paternal interest in Bennett's future. As his relationship with a student (Brie Larson) deepens, Bennett must take the ultimate risk for a second chance...