Jean-Pierre Jeunet Developing 'Phantom Of The Opera' TV Series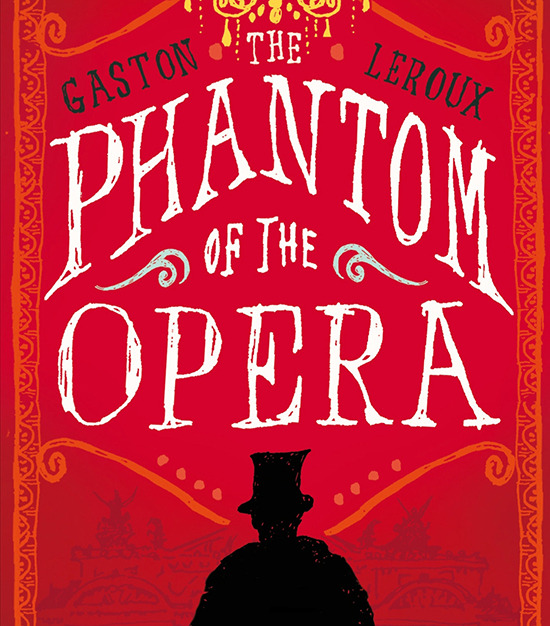 Andrew Lloyd Webber fans, I'm afraid this isn't for you. But those who loved films like Delicatessen, Amelie, and City of Lost Children are probably going to perk up for this news of a new TV show. Jean-Pierre Jeunet, the director of those films (among others) is now developing a Phantom of the Opera TV series for Endemol Studios. But this is based on the novel by Gaston Leroux rather than the musical derived from it. And with the period setting, Jeunet might have room to indulge his famously eye-catching visual style.
Tony Krantz is writing and Jeunet is set to direct.  Variety reports that Krantz's script asset in 1919, and features a central character who is "a British WWI fighter pilot suffering from burns over most of his body." Deadline adds that the show is described as "a drama brimming with tortured love affairs, sex, murder and mystery among the international jet set at the dawn of the Jazz Age," and that the opera in question is almost a nightclub-like hotspot in which a chanteuse-esque performer is targeted.The statement from Jeunet suggests that this won't just be gothic horror with a romantic angle, but that some of Leroux's social concerns will show up, too. 
I look forward to directing Tony Krantz's imaginative version of Phantom of the Opera with Endemol Studios. We have an opportunity to re-tell Gaston Leroux's classic novel of mystery and intriguing romance against a background of great social change.
(This isn't the only series in development based on the story, however. There's another take on Phantom in the works at ABC and ABC Studios, with Marc Cherry and Sabrina Wind developing "a contemporary take on the story.")
Header image via Penguin. Here's the synopsis of the novel, in the event you don't know the particulars of the original novel.
Rumours that a ghost stalks the dark passages and cellars of the Paris Opera House, wreaking havoc, have long been rife among staff and performers. This Phantom also haunts the imagination of the beautiful and talented singer Christine Daaé, appearing to her as the 'Angel of Music' – a disembodied voice, coaching her to sing as she never could before. When Christine is courted by a handsome young Viscount, the mysterious spectre, who resides in the murky depths of the building, is consumed by jealousy and seeks revenge. With its pervading atmosphere of menace, tinged with dark humour, The Phantom of the Opera (1910) offers a unique mix of Gothic horror and tragic romance that has inspired film, stage and literature since its publication.