'Chappie' Trailer: Neill Blomkamp's Latest Takes Robots In A New Direction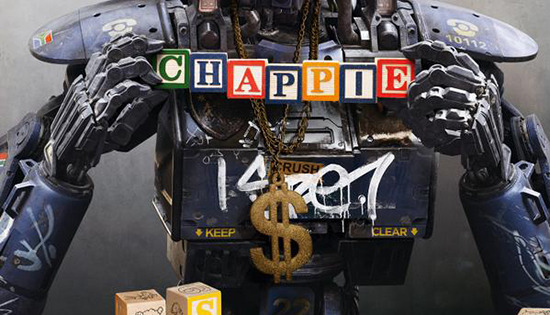 The first Chappie trailer is here. The third film from Neill Blomkamp tells the story of an intelligent robot child which may be the next step in evolution. That scares people, and while the cast-off 'bot's existence starts off tough, things get even worse when he's abducted. Sharlto Copley voices the performance-capture main character and Dev Patel, Sigourney Weaver and Hugh Jackman co-star. It opens March 6. Check out the first Chappie trailer below.
Here's the first Chappie trailer from Entertainment Weekly.
Here's the official synopsis.
Every child comes into the world full of promise, and none more so than Chappie: he is gifted, special, a prodigy.  Like any child, Chappie will come under the influence of his surroundings – some good, some bad – and he will rely on his heart and soul to find his way in the world and become his own man.  But there's one thing that makes Chappie different from anyone else: he is a robot. The first robot with the ability to think and feel for himself. His life, his story, will change the way the world looks at robots and humans forever.
I think the key to the film is how well Blomkamp can balance humanity and action. He's good at both, and District 9 was a stellar showcase of how to pair the two. (Elysium is the opposite of how not to do it.) Chappie looks like the tone is similar to District 9, but slightly more sweet. Things start innocent, maybe even funny, but over the course of the movie things obviously escalate to a much larger, much more violent sort of action.
Action with robots obviously works but if if Blomkamp can get us to love Chappie – and from the He-Man stuff and walking around with rappers, it seems possible – he could have something really special here.
Plus, come on, Sharlto Copley as Chappie? So, so awesome. What are your thoughts on the Chappie trailer?
And if you're not familiar with the South African duo Die Antwoord, which broke out with the single 'Enter the Ninja' and has released three albums in the five years since, here's their latest video. The song is 'Ugly Boy,'  and this video arrived today, no doubt to coincide with the release of the trailer. This video, like most of Die Antwoord's work, is deliberately button-pushing and kinda not safe for work.