Antoine Fuqua And Jake Gyllenhaal Re-Team For 'The Man Who Made It Snow'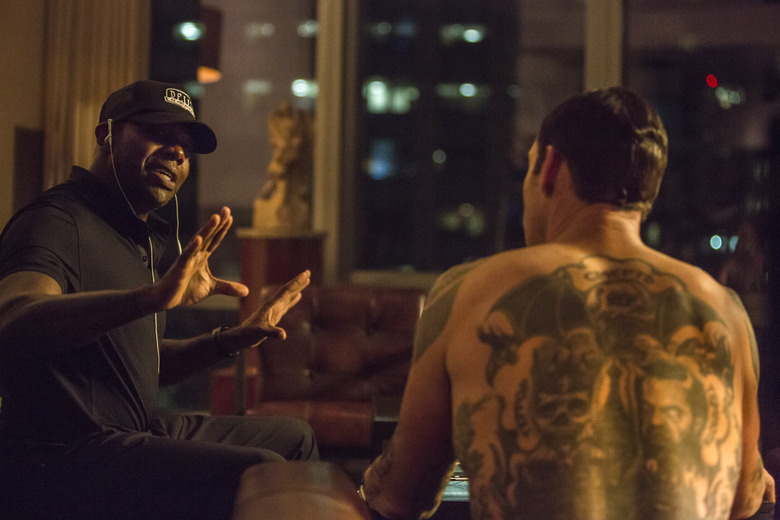 Over the past couple of years, Jake Gyllenhaal has evolved into one of the most interesting actors working today. His performance in Nightcrawler may just be his best ever, and he's got several more exciting gigs coming up, including Southpaw and Everest. Naturally, we're excited to see where he'll go next. And as of right now, it looks like that's going to be another team-up with Southpaw helmer Antoine Fuqua.
Gyllenhaal and Fuqua are set to reunite for The Man Who Made It Snow, a true-crime story about the only American ever allowed into the inner circle of Pablo Escobar's Medellín Cartel. Hit the jump for more details.
Mermelstein's 1990 autobiography serves as the source material for the new film, which was scripted by Brett Tabor and Michael Kingston. Tabor scooped up the rights to Mermelstein's book several years back, tracked down Mermelstein, and finally met the man himself — four weeks before Mermelstein died of cancer. Tabor gave a eulogy at Mermelstein's funeral.
At the moment, it's unclear whether Fuqua will direct The Man Who Made It Snow. He's one of those filmmakers who seems to have half a dozen possible next projects on his plate at any given moment, and right now he's also eyeing the Magnificent Seven remake, the Equalizer sequel, and The Short and Tragic Life of Robert Peace.
Fuqua and Gyllenhaal's first project together, Southpaw, centers on a boxer whose professional career takes flight as his personal one falls apart. The Weinstein Company will distribute the drama sometime next year.