Jessica Chastain Has Talked To Marvel, Which Role Could She Play?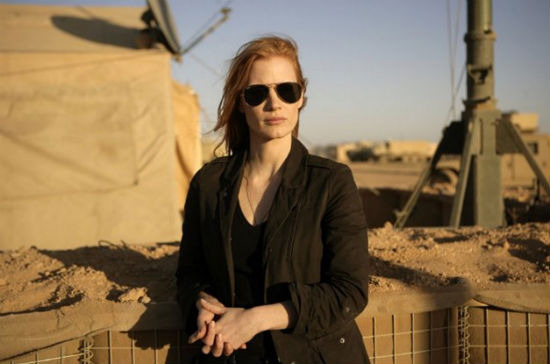 Jessica Chastain is one of the most popular and talented actresses working today. She's in Interstellar this week, A Most Violent Year after that, then Guillermo del Toro's Crimson Peak and Ridley Scott's The Martian next year. And those are just the confirmed ones.
When an actress has that much buzz surrounding her, you know the big guns come calling. And in Hollywood, these days, Marvel Studios has the biggest gun. Chastain confirmed in a new interview she's spoken to Marvel about some possible things in the future, but she doesn't want to play a secondary character. She wants to be a kick-ass hero with a costume and action scenes. However, even though she knows the Captain Marvel release year off the top of her head, she later said that was not the role she talked to them about.
But she did talk to them. So below, watch Chastain's video interview talking about potentially working for Marvel and run through a few possible Jessica Chastain Marvel roles she could go.
Chastain talked to MTV about Interstellar, and then talked about Marvel. Chastain is asked if she ever talked to them beyond what happened with Iron Man 3 (she was up for Rebecca Hall's role):
And here's the bulk of the quote, via CBM:
We've talked about aligning our forces in the future. And here's the thing with me... If you're going to be in a superhero movie, you only get one chance. You're that character forever. So why do a superhero movie and play the boring civilian? Whatever it is, I want a fight scene. I could be an incredible villain. I could be a hero. I want a cool outfit, and I want to kick ass. There was a thing...I don't want to say too much – but there was one thing, there was a possibility in the future of the character becoming... And I was like, 'I understand that, but I want to do it now.
So, if she wants to be a bad ass, heroic character in the upcoming Marvel universe, and she's an Oscar winning actress working with the best filmmakers in the world, here are a few possibilities, in order of decreasing likeliness.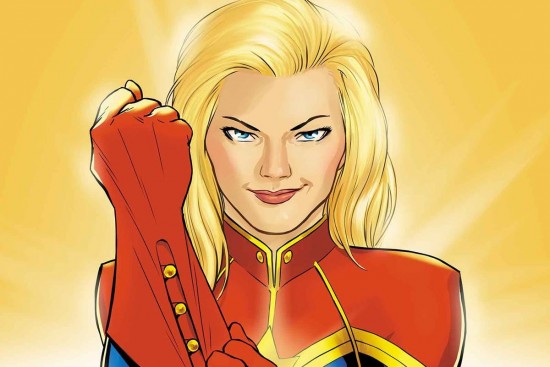 Captain Marvel
When asked about Captain Marvel, Chastain was very aware of it, but a little uneasy because it's so far down the road. I mean, this is the obvious one, right? You can read about who the character is here, but this the movie we know is coming. We also know Marvel loves popular actors and that this will be a very sought after role. If Chastain signs on to a Marvel film, she'd have to be a big, major character in it, and what could be bigger than Marvel's first female solo superhero?
However Chastain took to Twitter to clear this up:
Oops uh oh....I've never had talks about Captain Marvel. Was referring to a different film from over a year ago, in my recent MTV interview.

— Jessica Chastain (@jes_chastain) November 4, 2014
Well, even if that's not what she met with over a year ago, that doesn't mean she couldn't play something else moving forward. She seemed pretty passionate about it. Which other Marvel roles could Jessica Chastain play? Find out, after the jump!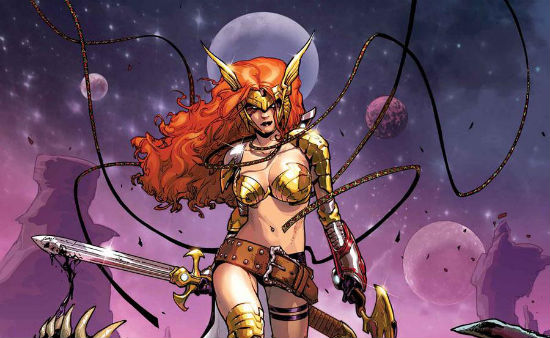 Angela
This one is interesting. The Marvel version of the character was a member of the Guardians of the Galaxy and also revealed to be a sister to Thor and Loki. That means she could, potentially, appear in Thor: Ragnarok, Guardians of the Galaxy 2 or even be a link between them.
Seems like a long shot, but she's really strong character and good possible puzzle piece in the cosmic universe. Also of note, since this was a character created by Neil Gaiman and Todd McFarlane, she might not even be owned by Marvel, though he probably is.
Medusa/Cristal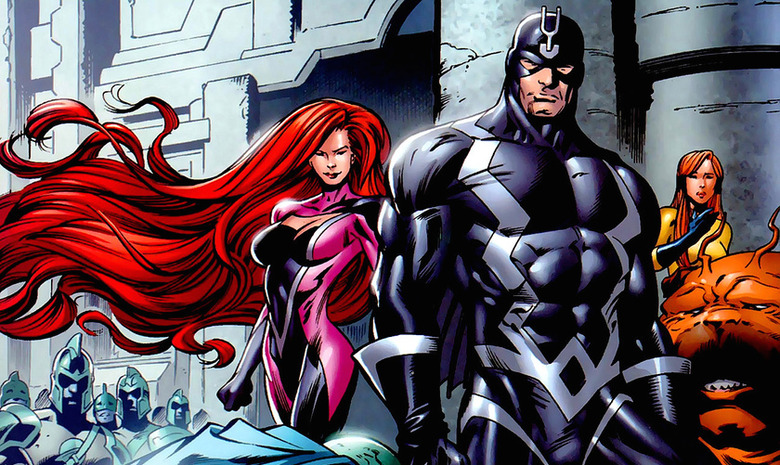 We know the Inhumans are going to have a few female members, and these are two of the most likely. Medusa is the wife of the Black Bolt, the leader of the group, and Cristal is her sister.
We honestly don't know which characters will be in the movie but, assuming Black Bolt is in there, it's a pretty good bet these two characters are going to be in there too. Of the two, Medusa makes the most sense. She's the more prominent hero plus the whole red hair thing. Would Chastain be part of a team though?
Female Thor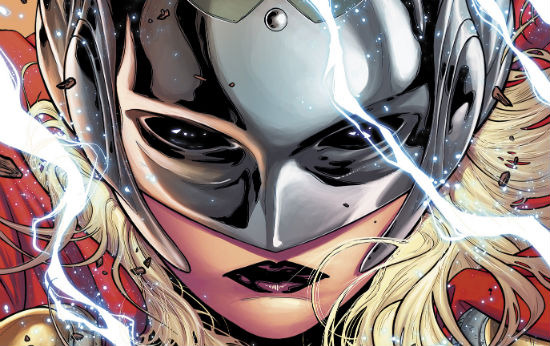 This kind of goes along with Angela, but, Chris Hemsworth's contract is going to run out at some point. The character of Thor is popular. Who is to say they won't pass Mjolnir to a lady like in the comics? A long shot, especially since it probably wouldn't happen until Phase Four, if ever.
Elektra/Jessica Jones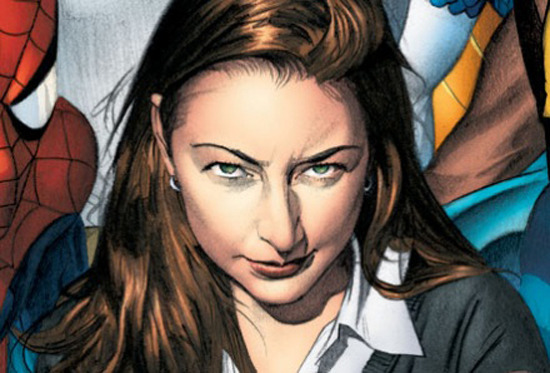 Jessica Chastain is a film actress. But these days, that line is blurred so maybe she could pop up in one of the Marvel Netflix series? There's no confirmation Elektra is in the Daredevil series, but if she was, she would fit all of Chastain's requirements. Jessica Jones has her own series but, again, that kind of commitment sounds a little too much for an Oscar nominee. Either way, they're strong characters in that mold.
Gamora/Nebula/Scarlet Witch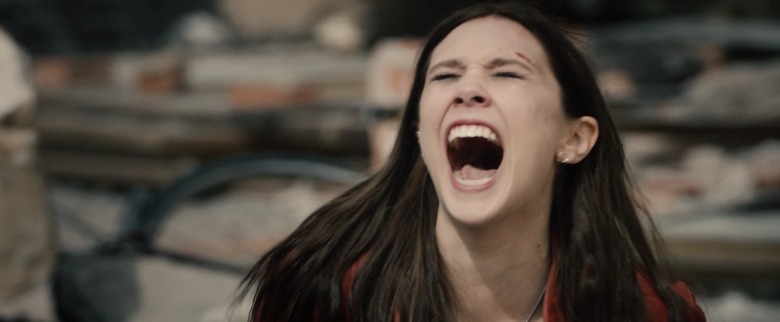 Wait...don't Zoe Saldana, Karen Gillan and Elizabeth Olsen play these roles? Yes. And they'll continue to. But remember Chastain's update to this story that she met with Marvel about a movie over a year ago? It's very possible she met about one of these roles that have since been cast. My money would be in Scarlet Witch. (Or maybe even Hope Van Dyne in Ant-Man, played by Evangeline Lilly).
Also worth mentioning, there are tons of female superheroes up for grabs in the Fox and Sony camps, but, she says she spoke to Marvel, so I didn't mention any of those.
Honestly, I don't think Chastain is going to be a superhero any time soon. The commitment is just too much and it puts your career on such a specific path that it might take away from the one she's on now. And that's a path to legendary status with a load of statues on the mantle. What do you think?