'Hardcore' Teaser: POV Director Ilya Naishuller Makes His First Feature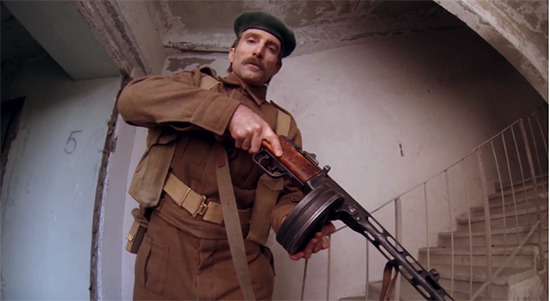 Even if you don't know the name Ilya Naishuller, you probably remember his work — the Russian musician/filmmaker made two high-energy POV videos for his band Biting Elbows, the second of which hit the internet like an action explosion. The first, dubbed 'Office Escape,' has been seen over five million times on YouTube alone; the follow-up has tens of millions of views. Now Naishuller is working on a feature, called Hardcore. It follows the same POV setup, and you can see the first Hardcore POV teaser below. 
In this action clip you'll see a bit of Sharlto Copley, who plays a starring role, but you'll also realize that the real stars are the stuntmen who do all the film's most intense work. The footage has a first-person wargame appearance for obvious reasons, but the work of the stuntmen is clearly  seen; this one could be a must-watch for anyone who likes to see stunt teams unleashed.
Naishuller is seeking completion funding on IndieGogo, and even has some interesting rewards, such as the actual GoPro cameras used in the making of the films. GoPro cameras are fairly affordable, but I can't say I remember ever seeing another film give away its own cameras to supporters.
Here's the fundraising video, with a lot more footage and plenty of talk about making the film.