The Blood List Highlights 13 Great Unproduced Genre Scripts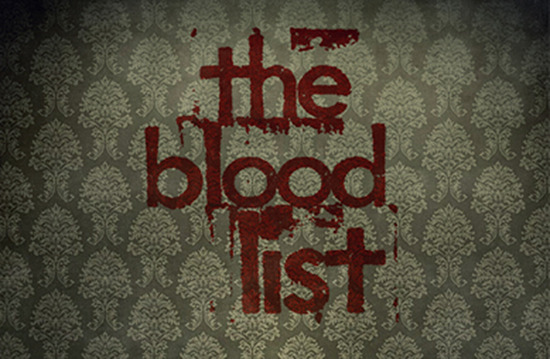 There are thousands of writers out there pounding away at their scripts, most of which are destined to be read by only a few people. While more movies are getting made now than ever, at the same time that reflects only a small percentage of the work put to page by aspiring writers. Anything that can help draw attention to unproduced scripts is a great thing. And while there are some well-known options for your basic drama script, there aren't so many for genre projects. In the last five years, The Blood List has worked as a resource to highlight un-produced horror and genre scripts. The Blood List 2014 features thirteen new titles, and expands to include TV pilots, novels, and a set of new voices.
Check out a set of this year's Blood List selections below, several of which you'll almost certainly be seeing in theaters over the next couple years.
A PDF of this year's list is available at The Blood List website. Here are the top five scripts:1. BIRD BOX by Eric HeissererLogline: A woman tries to lead her children to safety after the world is invaded by monsters who turn you insane upon sight. The tale has echoes of Stephen King's THE STAND and captures a horrific and gripping snapshot of a world unraveling.Genre:Sci-fi thrillerAgent(s): Rich Cook, Lindsay Dunn, Jason Spitz, & Cori Wellins (WME)Manager(s): Julie Bloom (Art/Work Entertainment)Status: Set up at Universal, with Bluegrass Films and Chris Morgan Productions attached to produce.2. THE GARDENER by Alyssa JeffersonLogline: In the 1950s, a neurotic florist's strict routine is derailed after stumbling upon a murder and finding himself at the center of a conspiracy.Genre: Psychological ThrillerAgent(s): N/AManager(s): Lee Stobby (Silent R)Status: Available.3. TAU by Noga LandauLogline: A woman held captive in the futuristic smart house of a serial kidnapper realizes that her only hope of escape lies in turning the house's sentient computer against its creator.Genre: ThrillerAgent(s): Dana Harris, Ryan Feldman, Meyash PrabhuManager(s): Adam Marshall (Caliber)Status: Russell Ackerman & John Schoenfelder (Addictive Pictures) are attached to produce.4. IN THE DEEP by Tony JaswinskiLogline: A young woman who has recently lost her mother is surfing in an isolated area when she gets stranded on a buoy, and a gigantic great white shark is between her and the shore.Reps: David Boxerbaum, Chris Licata, Valarie Phillips (Paradigm)Manager(s): Ashley Berns & Lawrence Mattis (Circle of Confusion)Genre: Dark DramaStatus: Set up at Columbia pictures.5. POSSESSION: A LOVE STORY by Jack StanleyLogline: Edward and Bethany Martin are young, beautiful, rich, and in love. But their enviable lifestyle is upended when Bethany begins exhibiting strange and alarming behavior. As her condition worsens and doctors grow increasingly baffled, it seems as if something supernatural might be responsible. But the truth is far more shocking...and will force Edward to confront a terrifying choice in the name of love.Genre: Psychological HorrorAgent(s): Jay Baker, Jon Cassir, John Garvey (CAA)Manager(s): Jewerl Ross (Silent R)Status: Jewerl Ross (Silent R), Russell Ackerman, & John Schoenfelder (Addictive Pictures) are attached to produce.
It's The Blood List's 6th birthday, and because of that this year not only includes the 13 unproduced, dark genre scripts that people enjoyed most this year, but also the top 6 New Blood contest winners, top 6 pilots, and top 6 books. A calendar year for a piece of material to be considered for the list is from October 31st 2013 to October 31st, 2014. This year 73 execs voted. Each executive chose their top 4 favorite dark genre scripts, pilots, or books of the year.