'Jingle All The Way 2' Dresses Up As A Real Movie For Halloween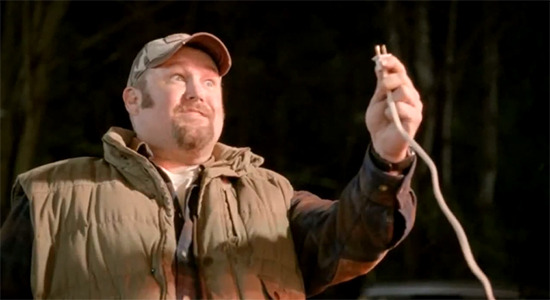 I know, it's too early to start throwing Christmas movies at you. But this only looks like a Christmas movie. In fact, I believe this trailer for Jingle All the Way 2, starring Larry the Cable Guy, is actually a bunch of footage dressed up as a real movie for Halloween. Sadly, Larry does not play the character originated by Arnold Schwarzenegger in the 1996 movie. That might be a pretty good trick. He's just another dad trying to get a great gift for his kid. Hint: this Jingle All the Way 2 trailer is not the gift.
Trailer via Fox, which will probably make more money on this sequel than you'd like to know.
Two desperate dads compete in a no-holds-barred battle to be the best father and make this the best Christmas ever! Fun-loving, laid-back dad Larry is having a bear of a time finding the perfect Christmas gift for his eight-year-old daughter, Noel. The season's hottest toy, The Harrison Bear, is all sold out, and Noel's new stepfather wants to keep it that way, so he can be the one to make her holiday wish come true. When Larry learns all Noel wants for Christmas is the bear, he'll stop at nothing to make his little girl happy and get her the toy of her dreams.