Channing Tatum 'Gambit' Film Will Be Based On A Chris Claremont Treatment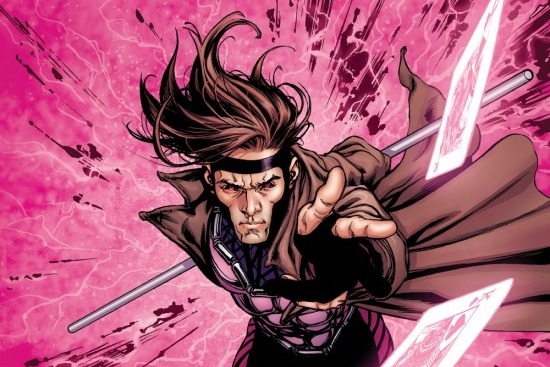 The Gambit movie just took a big step forward. We know that Channing Tatum is set to play the character in a film from Fox that will likely connect to the existing X-Men franchise. And now the film has a screenwriter: Josh Zetumer (the RoboCop reboot) will script. But the interesting bit for long-time comic book fans is that Zetumer's script will be based on a treatment from one of the most significant X-Men comic book writers and the character's co-creator, Chris Claremont.
Deadline reports that Tatum is now officially set to star, and that he is also producing with Reid Carolin, his production company partner. Lauren Shuler Donner and Simon Kinberg are also producers, as you'd expect. (Carolin and Tatum are also producers on both Magic Mike films, both of which Carolin wrote.)
Chris Claremont created Gambit with Jim Lee for stories first published in 1990. He quickly became a fan-favorite amongst comics readers, and was introduced to younger audiences via the animated X-Men television series which ran through the mid-'90s.
We don't know much about plans for the film, however. The mutant, who can create and manipulate kinetic energy, and often combines that power with a skill throwing playing cards and other objects, could end up debuting in this film before showing up in an X-Men movie. That seems to be what Tatum wants, at least, but Bryan Singer and the various X-Men producers may end up pulling him in to Apolcalypse as an intro instead.
Tatum recently said,
We really do want to try our hardest to give something fresh. We're obviously going to go to the saving-the-world superhero movies eventually, but maybe not for the first one. We kind of want to introduce this character in a very different way. When you try to do something different, you never really know right off the bat what that is. We're feeling our way into it. And we really just gotta prove that concept of that person.
The next X-Men film, X-Men: Apocalypse, is set for release on May 27, 2016.